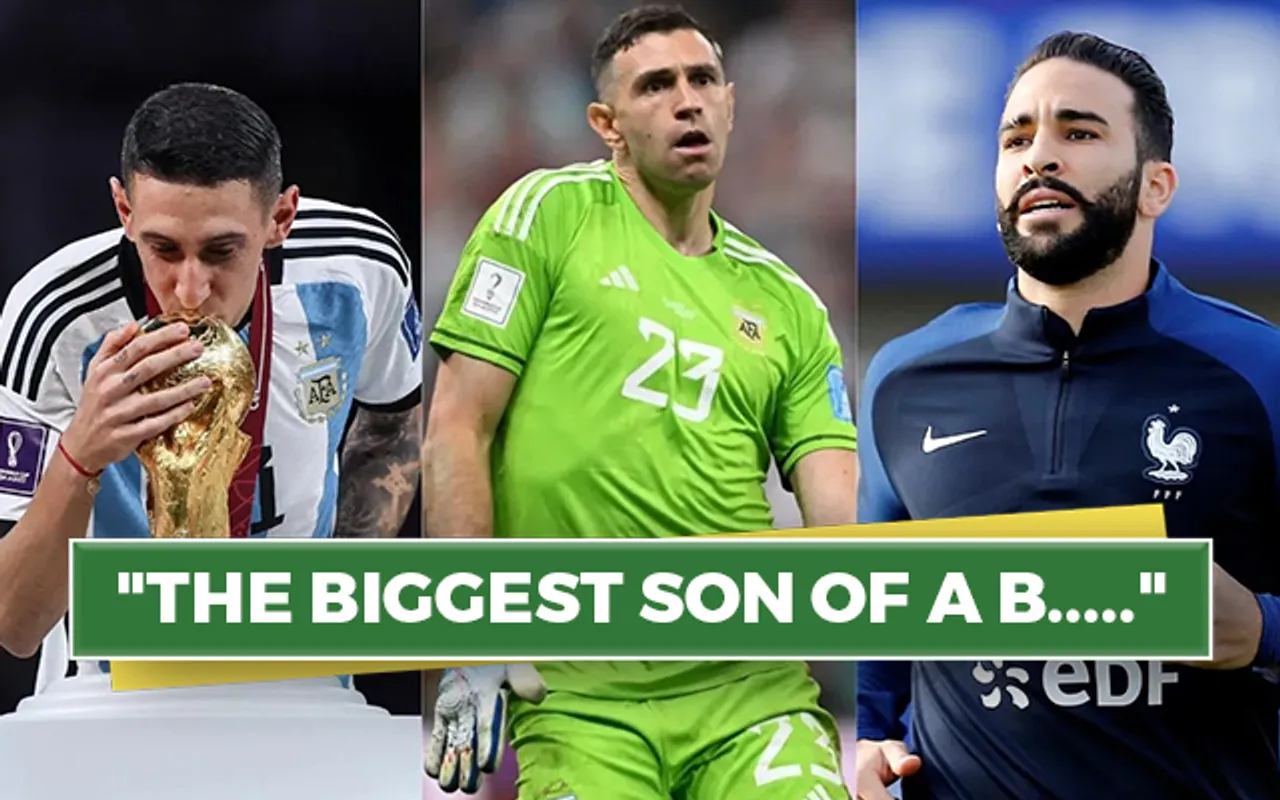 Argentina Goalkeeper Emiliano Martinez's controversial behaviour at the FIFA World Cup is still causing arguments. And this time, it is between Argentina forward Angel Di Maria and France defender Adil Rami. Both engaged in a war of words over Martinez's FIFA World Cup final antics.
As time has gone on, more and more have lost their patience with his endless mocking of France's Kylian Mbappe. Now Rami posted on his Instagram account on December 22, deeming Martinez "the biggest son of a **** in football. The most hated man," according to The Daily Mail.
However, Martinez's teammate and World Cup final goal scorer, Di Maria came into the defence of the 30-year-old and fired back at Rami as the pair have been engrossed in a war of words. Maria said, 'El Dibu (Martinez) is the best goalkeeper in the world. Go cry elsewhere.' The defender, who won the 2018 World Cup with France, did not hold back and posted four pictures of Di Maria with the captions, 'When you lose', 'when you win', 'when you leave a club.'
He looked like a vulgar clown: Graeme Souness
Earlier, Scottish player Graeme Souness blasted Martinez's gesture after he received the Golden Glove trophy. The Argentine keeper placed the trophy, a giant gold hand, to his groin before emphatically waving it up above his head during the post-match celebrations.
"I can accept those antics, up to a point. But what we should be talking more about is the rude gesture he made after collecting his trophy for best goalkeeper of the tournament. Are there really people who find something like that funny? Martinez embarrassed himself and embarrassed his country. He looked like a vulgar clown. If that's what he wants to be remembered for, god help us all," he said.
"This in a way detracts from Argentina's success, I don't think they really needed that. You sometimes can't control people's emotional decisions. But that was a stupid decision, I think, from Martinez to do that. I was really disappointed," he had added.