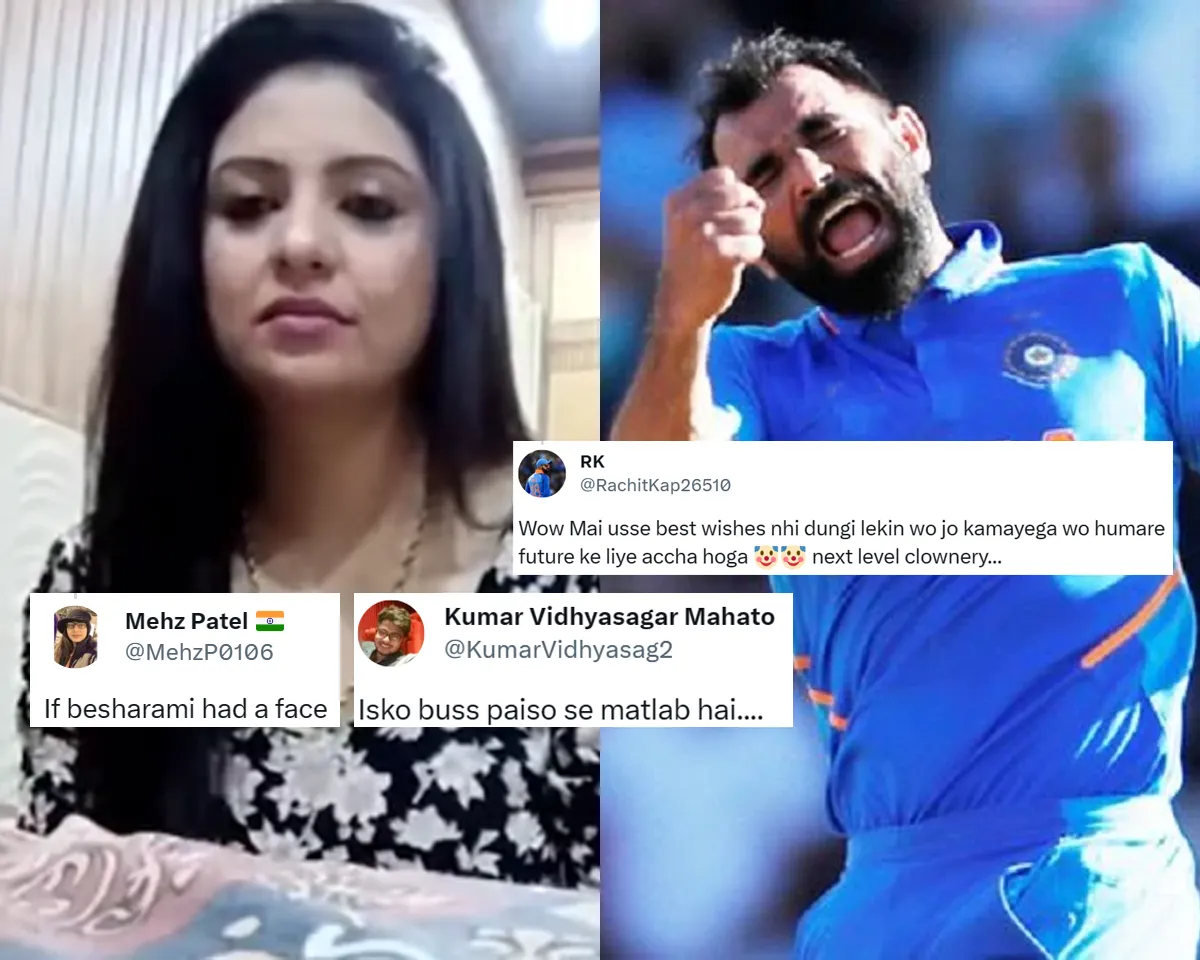 In a surprising twist of events, Hasin Jahan, the estranged wife of Indian cricketer Md Shami, has made a notable statement regarding her husband's outstanding performances in the ongoing ODI World Cup 2023.
Md Shami has been in exceptional form during the World Cup, despite participating in only four matches. His remarkable performances have earned him an impressive tally of 16 wickets, making a significant contribution to the Indian team's success in the tournament.
While Md Shami is known for his reserved and dedicated approach to the game, his personal life has been marked by controversies linked to his estranged relationship with Hasin Jahan. The couple got married on June 6, 2014, and they welcomed a daughter in 2015. However, their relationship took a tumultuous turn, leading to restrictions imposed by Hasin Jahan on Md Shami's access to their daughter.
In a recent interview, when asked about India's achievements in the World Cup and Md Shami's contributions to the team, Hasin Jahan offered a unique perspective. She began by acknowledging Md Shami's performance, stating, "Kuch bhi hai, accha perform kr rha hai, accha khelega, team main bna rhega, achha kamayega toh humara bhavishya secure rhega," which translates to, "Whatever it is, if he [Shami] is performing well, he will stay in the Indian team, earn well, and secure the family's future."
However, her stance took an unexpected turn when discussing Team India's performance. She remarked, "Team India ko best wishes de sakti hu Shami ko nahi de sakti," which translates to, "I can wish Team India well but not Md Shami." This interview clip has since gone viral on social media, sparking discussions and raising questions.
See the video here:
"If he earns more, our future will be secure. I can give Team India my best wishes, but not to Shami..."

- Said Mohd Shami's Wife.

pic.twitter.com/eNO3M1upXb

— Vipin Tiwari (@Vipintiwari952_) November 7, 2023
Hasin Jahan's comments have garnered attention, shedding light on the complexities of her relationship with Md Shami and their shared history. The situation underscores the challenging dynamics that can arise when personal relationships intersect with professional success, prompting reflection on the importance of maintaining a balanced perspective on individuals' personal lives, particularly when their sporting achievements are celebrated on a global stage.
See how fans have reacted:
Sick 🤮

— SP Singh🕉️🇮🇳 (@Saurabhengg87) November 7, 2023
Koi nahi Karma will hit her also.

— 93000 + 228 + 191/10 🇮🇳 (@chandan_modi) November 7, 2023
Wow Mai usse best wishes nhi dungi lekin wo jo kamayega wo humare future ke liye accha hoga 🤡🤡 next level clownery...

— RK (@RachitKap26510) November 7, 2023
Bc Bhagwan kuchh bhi kro aisi biwi mat dena

— Suraj (@sur4jjj) November 7, 2023
She is the worst 😞🥲
Our Shami Bhai Deserves better

— Tushar (@lostttttsoullll) November 7, 2023
If besharami had a face

— Mehz Patel 🇮🇳 (@MehzP0106) November 7, 2023
She's so vicious and vain bro yeh Mohammad Shami ko yeh mili kahan se bhai

— Bhoomi (@SensitiveBalak) November 7, 2023
Bhai ye aurate aesi kyu hoti hai😶‍🌫️

— $ (@stumpTo_Stump) November 7, 2023
Paise ko yeh khayegi kya???

Jiski izzat nah kro, usse paison ki aas b qq?

Indian law is hypocrite

— varun (@v13arun) November 7, 2023