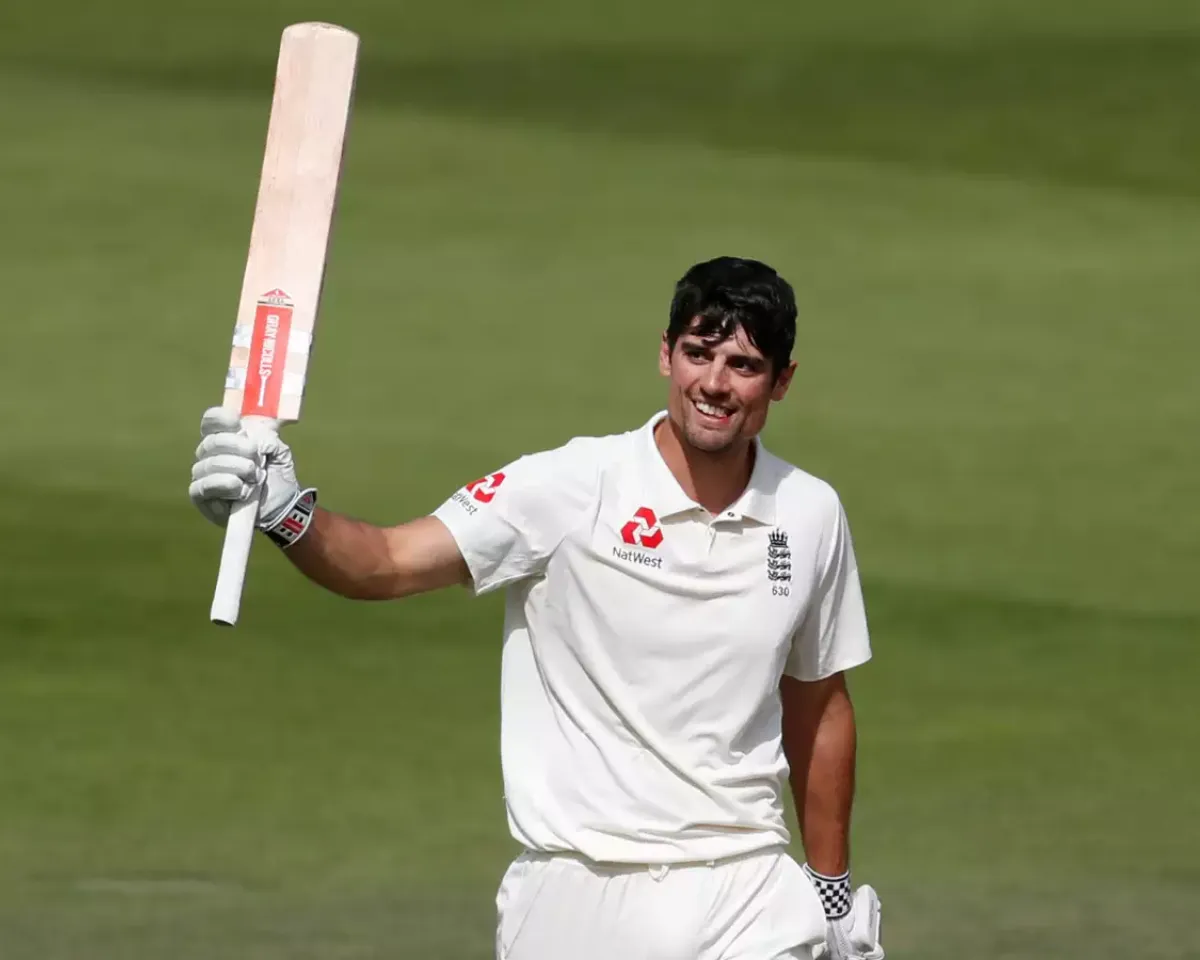 Former England skipper Alastair Cook has announced his retirement from all forms of professional cricket. After playing for almost 20 years, the left-handed batter has decided to make an exit from the gentleman's game. Cook announced his decision with a heartwarming message, as he had mixed feelings while he was making the decision. He said he was incredibly happy while being sad at the same time.
The Southpaw is England's highest run-scorer in Tests with 12,472 runs from 161 Test matches at an average of 45.35. He made 33 Test hundreds along with 57 half-centuries. He also has more than 3,000 runs in ODIs.Cool retired from Test cricket back in 2018 but he went to play for 5 more years with his County Championship side, Essex. His contract ended after the ongoing season and he chose not to extend it any further. He has been part of Essex in the County Championship since his debut season in 2003.
He has been one of England's finest test captains of all time. He has led the national side across 59 Test matches out of which 24 resulted in wins and 22 in losses. In the final season of his County career, he has scored 836 runs in 14 matches with a hundred and 6 fifties. 
Cricket has been so much more than my job: Alastair Cook
Cook said in a statement, "It is not easy to say goodbye. Cricket has been so much more than my job. It has allowed me to experience places I never dreamed I would go, be a part of teams that have achieved things I would never have thought possible and, most importantly, create deep friendships that will last a lifetime."
"From the eight-year-old boy who first played for Wickham Bishops Under-11s to now, I end with a strange feeling of sadness mixed with pride. Above all, I am incredibly happy. It is the right time for this part of my life to come to an end. I have always given absolutely everything I possibly could have to be the best player I could be, but now I want to make way for the new generation to take over."
He further added, "I will never underestimate the privilege I have had to play cricket. I will always be grateful for what the game has given to me. Now, I hope the Bedfordshire Farmers will find space for a has-been 'all-rounder' somewhere in their lower order."
Here's how fans reacted
He was still playing 😲

— Sameer Allana (@HitmanCricket) October 13, 2023
these days what cricket he played for past few years? 🙄🙄🙄🙄🙄

— Venky Viky (@VENKATE68684279) October 13, 2023
I thought he's retired some years ago

— Koushik Pinkman (@sanelyinsaneguy) October 13, 2023
One of the best Test Player of World ,, Bachpan ki yaadein judi Hui hai Cook se.,,, 🙌🏻❤️ pic.twitter.com/o8qHyK9QhO

— Md Zishan Alam (@izishan7) October 13, 2023
Bc. Mujhe Laga Ye Already Retire Hai 🤯. pic.twitter.com/PYffEs6Ocm

— Aufridi Chumtya (@ShuhidAufridi) October 13, 2023
Despite taking retirement from INTL cricket, he was playing County and was thrashing bowlers. English test opening struggling since he left

— Sports syncs (@moiz_sports) October 13, 2023
King 👏🏻

— Strange But True (@Strange_B_True) October 13, 2023
Greatest player to play for england💞

— b. (@coco_huhh) October 13, 2023
One of the finest Red Ball Cricketer, Happy Retirement 👏👏🔥

— Bolo Yaarrrr (@ShaRo45264) October 13, 2023
One of the all-time best red-ball players for England. Thank You Cook

— Tanveer Hassan (@tanveercric56_) October 13, 2023