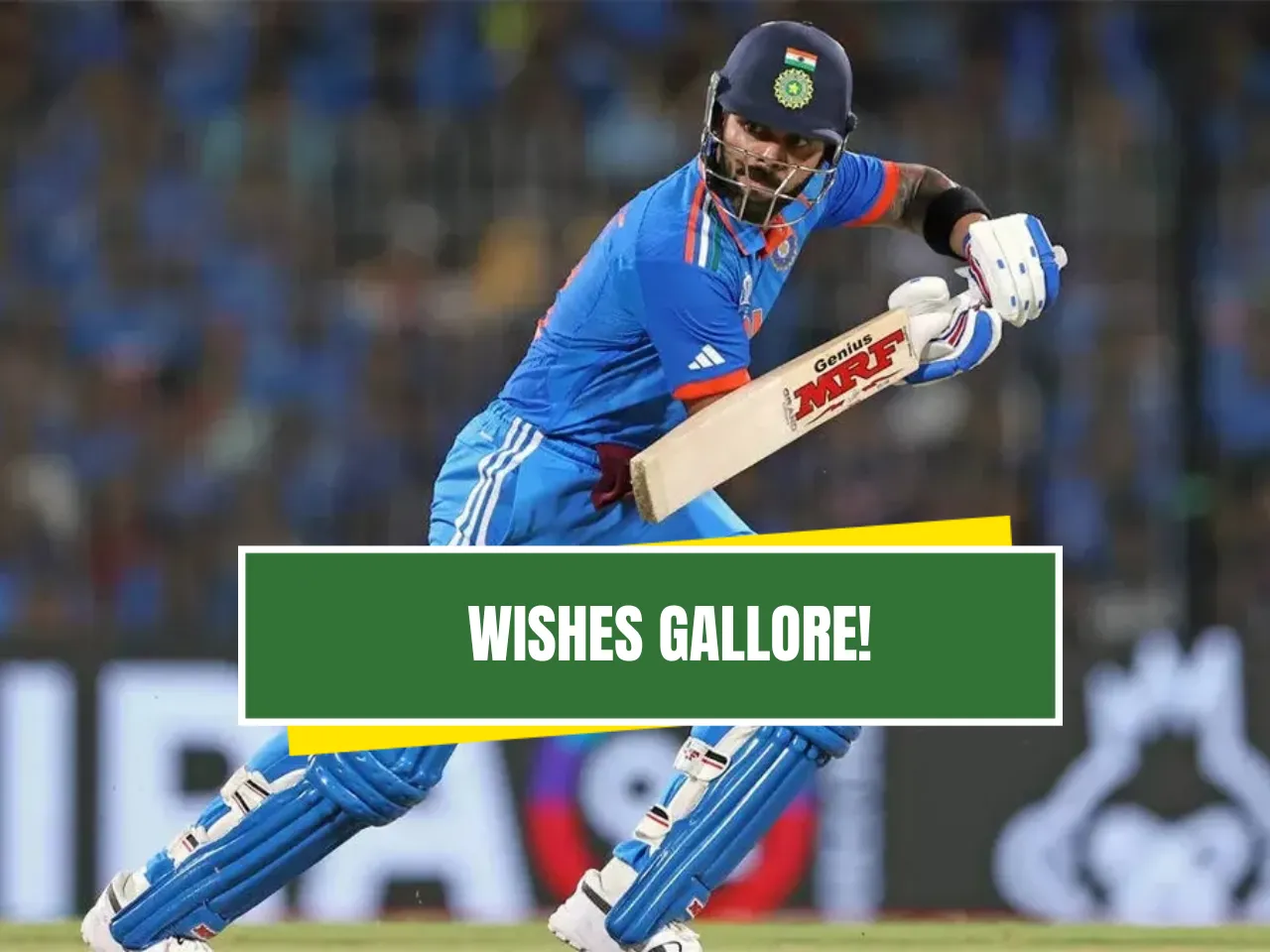 Virat Kohli turns 35 on Sunday, the former India is currently playing in the ongoing India vs South Africa clash of ODI World Cup 2023, at the Eden Gardens, Kolkata. The entire cricket fraternity has wished the star batter. Former India skipper Virender Sehwag has wished the star player on Twitter. The batter scored his first ODI century at this very ground and eyeing to tie Sachin Tendulkar's 49 ODI century on the same ground. 
Sehwag wishing him stated that Kohli has a century in his veins, according to the batter. He also stated that Kohli's work ethic, enthusiasm, hard effort, and talent, had helped him conquer the game. The former India skipper has smashed 78 centuries in international cricket and he has been in great form in the mega event. The 35-year-old batter is the highest run scorer for his side with 442 runs in seven innings. 
Kohli also shared his first experience of playing at the iconic ground of Kolkata, where he scored 184 off just 121 balls in that final match against Town Club in the P.Sen Trophy fina for Mohun Bagan Athletic Club. The Men in Blue have been in sensational form as they are the only unbeaten side in the tournament. 
Century haemoglobin ki tarah inki ragon mein daudti hai: Virender Sehwag
Sehwag wrote on Twitter, "Century haemoglobin ki tarah inki ragon mein daudti hai. A young guy with dreams in his eyes, with his work ethic, passion, hard work and talent has ruled the game. Ups and downs yes but what has remained constant is his intensity and hunger. Best wishes."
Another former World Cup winner Yuvraj Singh said, "When you joined the team as a youngster who was eager for opportunities and hungry to perform, it was clear to everyone that you were destined for greatness. You've not only made a mark for yourself but have also inspired countless others to strive for excellence. As you celebrate another year of breaking and setting records, take a moment to reflect on all that you've achieved. Proud to have shared this incredible journey with you and to see you grow from strength to strength. May your passion and determination continue to drive you and the Indian team to new heights in the World Cup and make our nation proud once again. Happy Birthday #KingKohli."