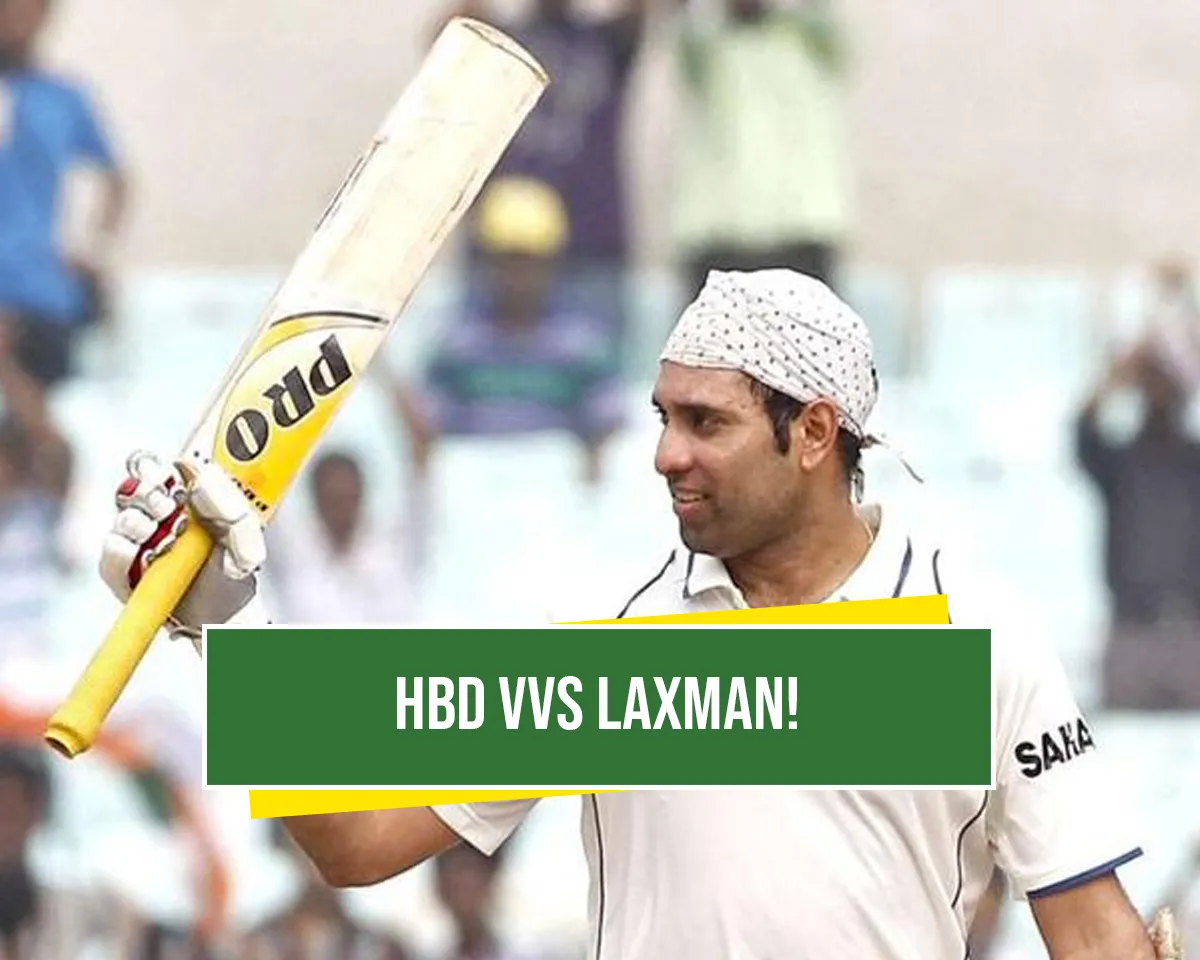 Former Indian cricketer VVS Laxman celebrates his 49th birthday today, receiving warm wishes from fans and cricket personalities around the globe. Hailing from an educated family in Hyderabad, Laxman switched from medicine to cricket, earning the moniker of 'Very Very Special' for his stellar performances.
One of his most memorable innings remains the iconic 281-run match-winning knock against Australia in 2001. After a poor outing in the first innings, India was forced to follow on against the Aussies at iconic Eden Gardens in Kolkata. Stepping up at the moment, Laxman, along with Rahul Dravid, added 376 runs for the fifth wicket and set the tone of the game. Apart from Laxman, Dravid also scored a brilliant century.
Here is VVS Laxman's iconic 281-run knock:
HAPPY BIRTHDAY #VVSLaxman 🎂@VVSLaxman281pic.twitter.com/pu9BDFyE3Z

— Rajesh Kuri (@RajeshKuri16) November 1, 2023
It's worth noting that Laxman's cricket journey spans 134 Tests and 86 ODIs, commencing with his Test debut in 1996 and his ODI debut in 1998. His Test career amassed 8781 runs, while in ODIs, he scored 2388 runs. Interestingly, Laxman's first ODI saw him depart for a duck. In his entire career, Laxman smashed 23 centuries, including 17 in Test cricket.
VVS Laxman hails from a well-educated and reputed family
Few may be aware that VVS Laxman is the nephew of former Indian President Dr. Sarvepalli Radhakrishnan. It's worth noting that Sarvepalli Radhakrishnan served as India's second president. Laxman's lineage boasts a family deeply rooted in education, with both of his parents being doctors. Despite his familial background in medicine, Laxman's passion and dedication for cricket steered him away from the medical field, ultimately leading him to pursue a career in the sport.
Recognising his extraordinary contributions to Indian cricket, VVS Laxman was honoured with the prestigious Padma Shri Award. As the cricket legend marks his special day, his legacy continues to inspire cricket enthusiasts worldwide, reminding them of the remarkable achievements and contributions of one of India's finest cricketers.