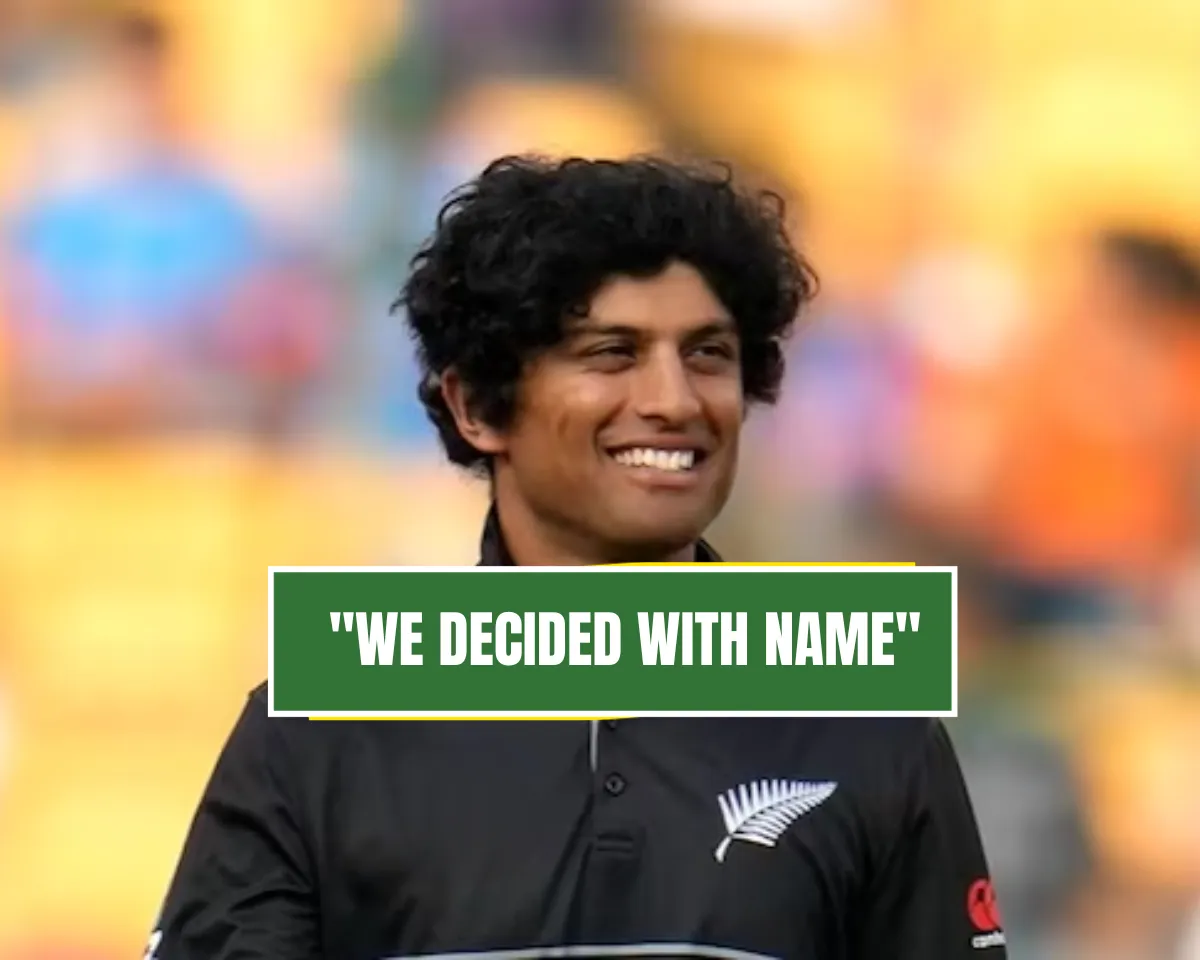 Rachin Ravindra has been the finding of the ODI World Cup 2023. The left-handed batter has been in sensational form in the tournament. He has become the first Kiwi batter to score three hundred in a single edition of the competition. Rachin is the third-highest scorer in the tournament. He has scored 565 runs in nine innings at an average of 70.62. 
The 23-year-old batter is an Indian origin and he started playing cricket in Bengaluru at a very young age then he moved to New Zealand along with his parents and he represented the national team of the Black Caps. His grandparents live in Bengaluru and even visited them during the tournament. There has been a story about the name of the cricketer who was named after the two great cricketers, Rahul Dravid and Sachin Tendulkar. 
But his father Ravi Krishnamurthy, has dropped a shocking comment about the batter's name. He clarified that the given name was not intentional his mother gave him the name Rachin and there is no backstory about the name. 
When Rachin was born, my wife suggested the name, and we didn't spend a lot of time discussing it: Ravi Krishnamurthy
Rachin's father said, "When Rachin was born, my wife suggested the name, and we didn't spend a lot of time discussing it. The name sounded good, was easy to spell, and short, so we decided to go with it. It was only some years later that we realised the name was a mix of Rahul and Sachin's names. He wasn't named with the intention to make our child a cricketer or anything of the sort."
Rachin said, "It's a pretty surreal feeling. Grateful for the support, especially playing in Bangalore. Crowd chanting my name is something I will never take for granted. I Dreamt of it as a child. Very happy to be here, lucky enough it worked out. Six to 12 months ago, I was not even in the frame. Good to get the job done and get into the playoffs. Lucky enough to have come here in my teenage years on club tours."