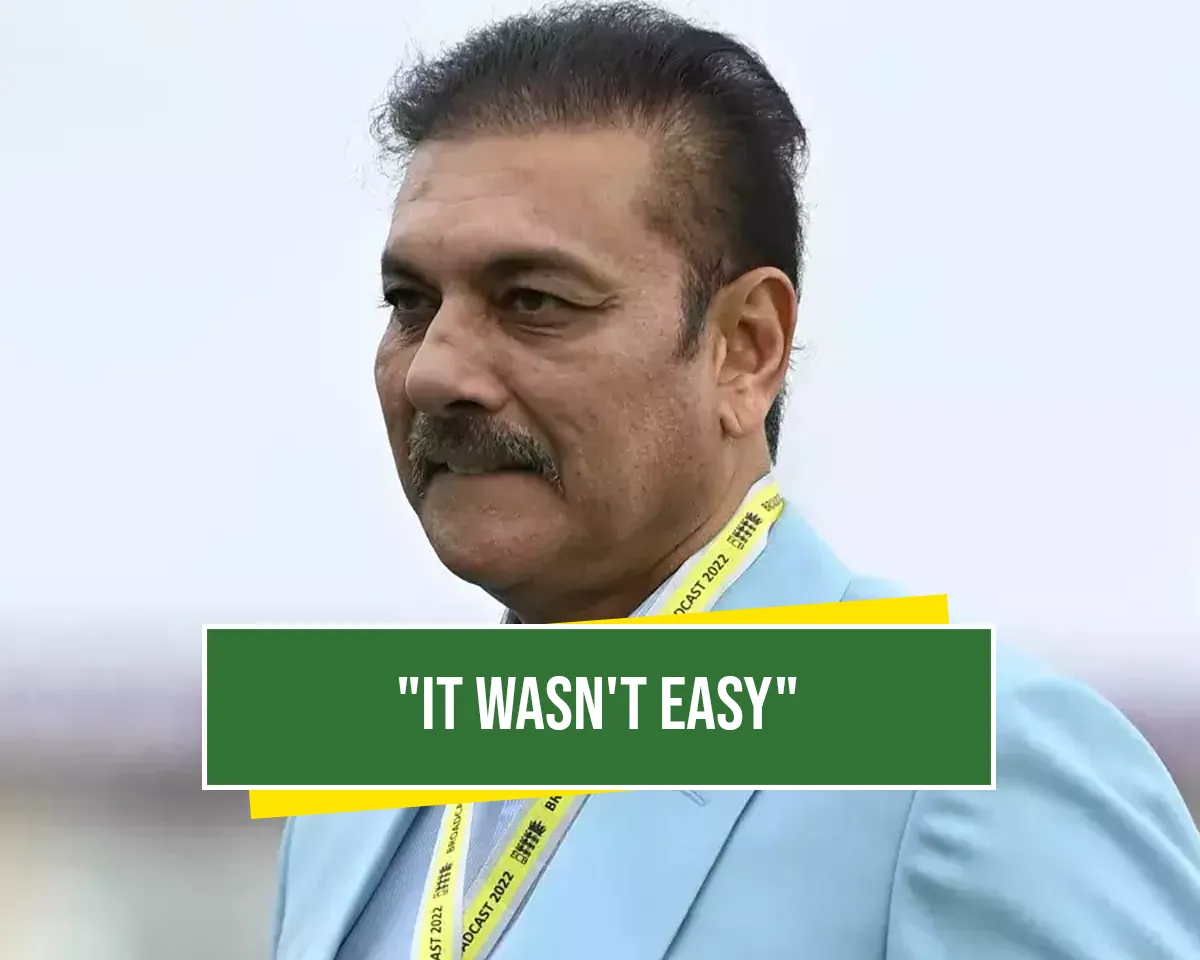 Virat Kohli has been in exceptional form in the ODI World Cup 2023. He scored his 49th ODI century on his birthday, against South Africa on Sunday, at Eden Gardens, Kolkata. The former India skipper equalled Sachin Tendulkar's ODI century record. The 35-year-old batter is the highest run scorer for his side in the tournament. Kohli was unbeaten on a tricky wicket of Kolkata and India posted a total of 326 runs. 
Former India skipper Ravi Shastri believes that Kohli had gone with a sleepless night while he was chasing Sachin's records and milestones. He also asserted that Tendulkar had the same thing while he was chasing the great Sunil Gavaskar's record of 34 Test hundred. Kohli is no doubt the best batter of this generation. 
The former India skipper has achieved some milestones in his 16-year international cricket career. The batter got his 49th ODI on the same ground where he got his maiden ODI century, which is Eden Gardens. The Men in Blue have been in red-hot form with no side being able to beat them. They have won all their 8 matches in the tournament so far and became the first team to qualify for the semi-final. 
He had many sleepless nights, he would get out in the 70s and 80s: Ravi Shastri
Shastri on Star Sports said, "It's amazing. We are a country obsessed with records. We are obsessed with hundreds. And Sunny was the trendsetter. I remember when Sachin Tendulkar was chasing his 34th, it wasn't easy. He had many sleepless nights, he would get out in the 70s and 80s. And it took a while, just like it has taken Virat Kohli."
He praised the batter, for his innings against the Proteas as it was not easy to bat on the track of Eden Gardens. He said, "Today, it was a very calculated innings. He started quickly when the ball was coming onto the bat. And when the ball started gripping, it wasn't easy to pick the bowlers. So, he soaked the pressure, bid his time, and upped the ante."