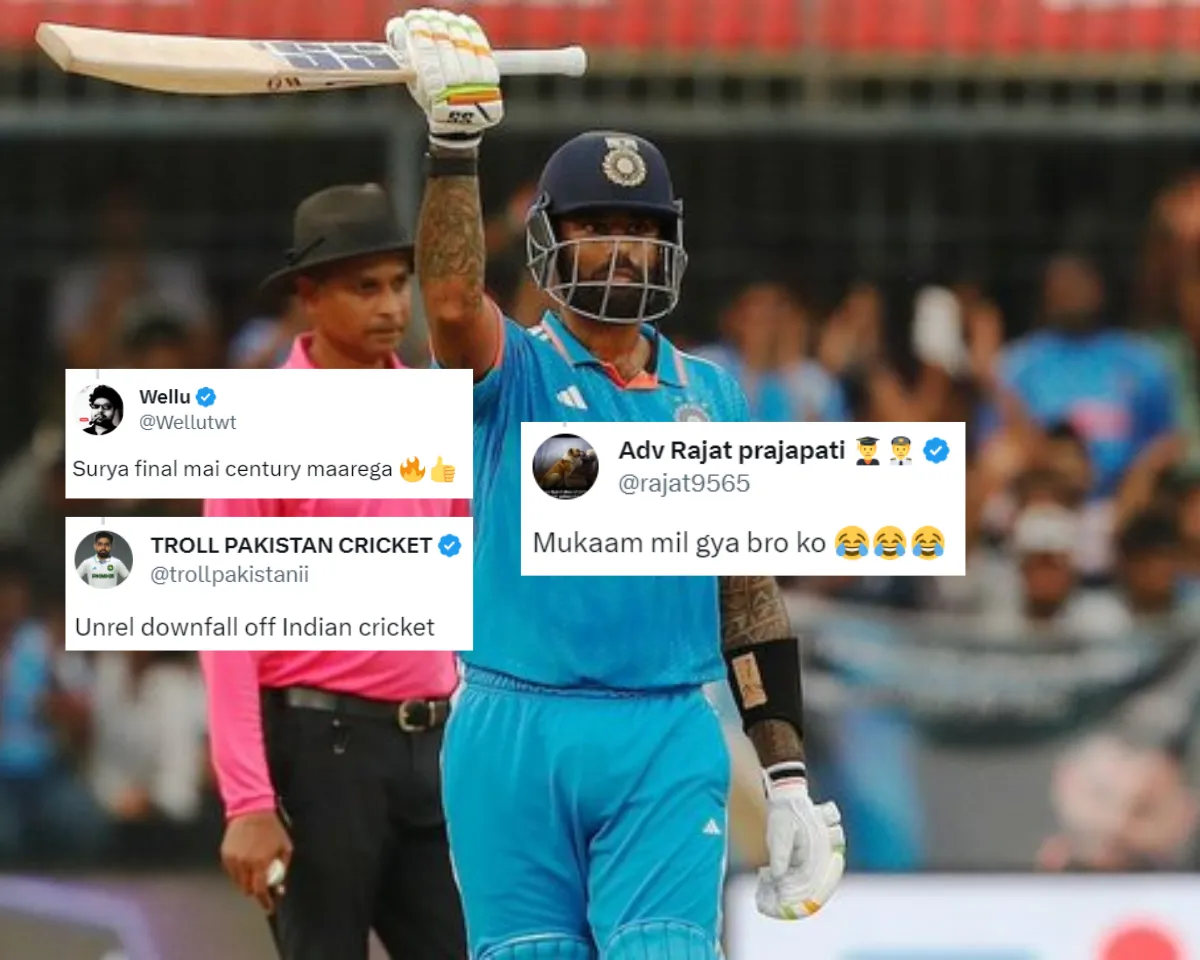 India is set to announce new captain for the T20I series against Australia, which is set to happen later in Novemeber. Australia has been in India for a long tour since the September. Australia played India in the ODI series before the start of the ODI World Cup 2023. Now the Kangaroos are playing in the big tournament, pretty well. After the conclusion of the tournament, Australia will play in the T20I series. 
Just after 5 days of the conclusion of the final of the World Cup, the two teams will face each other in the first T20I. For the series, India is likely to name Suryakumar Yadav as the captain. The move comes as Hardik Pandya was ruled out of the T20I series against both Australia and South Africa which are set to happen later after the ongoing ODI World Cup 2023. 
It is a big blow for India. But in the absence of Hardik, India can get to test some of the potential options for captaincy, who can take India forward. Suryakumar Yadav has been one of the consistent performers for India in the shortest format of the game. Since his debut in 2021, the aggressive batter has been the best in the format. In a short period, Yadav has achieved a lot. 
Seniors likely to be given rest
Suryakumar has performed well in the home and away series against strong teams like New Zealand, South Africa, Australia, England, and West Indies. Even in the T20 World Cup 2022, Suryakumar was very good. Reports suggest that for the shortest format of the game, seniors might be rested, as they would be after a long hectic schedule of ODIs. 
The likes of Rohit Sharma, Virat Kohli, KL Rahul, Jasprit Bumrah, Ravindra Jadeja, and other senior players have been playing ODIs continuously since September. These players might be a part of the Test series against South Africa. In order top give them some rest before the big tour, India might pick some youngsters in the squad. 
Here's how the fans reacted to the news:
I thought in the finals 💀

— NO CONTEXT VIBE (@No_Context_Vibe) November 17, 2023
Mukaam mil gya bro ko 😂😂😂

— Adv Rajat prajapati 🧑‍🎓🧑‍✈️ (@rajat9565) November 17, 2023
Bht bura hoga bhaizaaan

— Jalaad 🇵🇰 حمزہ (@SaithHamzamir) November 17, 2023
He gonna score 2 centuries

— ZAINI💚 (@ZainAli_16) November 17, 2023
Sabko bañado captain

— Amit Shah (Parody) (@Motabhai012) November 17, 2023
Shreyas to Be made as captain who has experience as well

— Universe and galxies (@starandgalxies) November 17, 2023
Unrel downfall off Indian cricket

— TROLL PAKISTAN CRICKET (@trollpakistanii) November 17, 2023
Surya final mai century maarega 🔥👍

— Wellu (@Wellutwt) November 17, 2023
SKY ka asli format T20

— Hriday Singh (@hridaysingh16) November 17, 2023
RutuRaj Gaikwad 💔pic.twitter.com/zgRbwyFEug

— Shivam Shukla (@FollowBhiKarlo) November 17, 2023