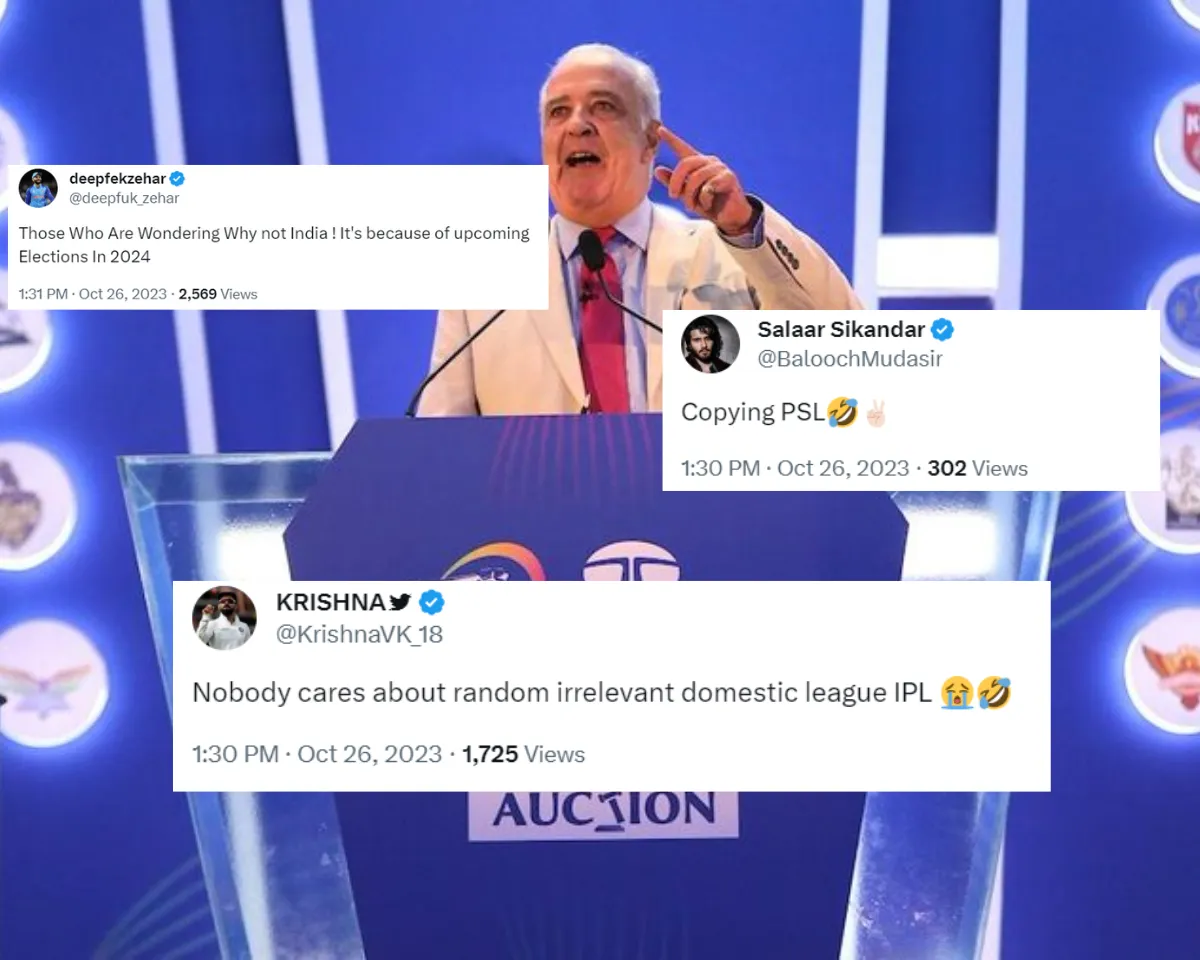 The Indian Premier League is one of the biggest tournaments in cricket currently. The league involves some of the topmost cricketers in the world playing together and against each other. So far, there have been 16 editions in the history of the league. Many great players have taken part in the league. The IPL attracts the best players in the world to register their names for the tournament. 
But not everyone will have the fortunes to be picked by the franchises, as the league will have most of the top players in the world taking part. In the recent past, many legends of the IPL found it difficult to get picked in the league. Most notably, Suresh Raina was not picked by any franchise in the league. That is how difficult it is to be a part of the league. 
Irrespective of the competition, the league provides entertainment for the fans. There will be a lot of runs on offer for batters. A lot of boundaries will be hit by the batters, which will be enjoyed by fans. Without a doubt, the auctions will have a big impact on the teams. It can change the lives of cricketers for good. Many fans get geared up for it before the start of every season. 
IPL 2024 auctions to happen in Dubai in December - Reports
The 2024 season of IPL is not any different. The fans are already excited to know the dates of the auction of the tournament. For the excitement of the fans, some of the dates have been announced for the auction. The reports suggest that the auction of the 2024 season of the IPL might take place on any date from 15th to 19th December. 
The reports also suggest that Dubai might be the venue for the auction of the 2024 season of the IPL. If what reports suggest is to be believed, it might be one of the fewest instances where the auction of the IPL would take place outside India. More often than not, the auctions have happened in India. 
Here's how the fans reacted to the reports: 
Copying PSL🤣✌🏻

— Salaar Sikandar (@BaloochMudasir) October 26, 2023
Mohamd amir, starc, matt hanary can be big one

— chanchu pandey (@ChanchuPandey) October 26, 2023
Add more players from non playing nations specially from nepal afghan and Netherlands

— Dayanand Regothi (@DayanandRegothi) October 26, 2023
Fixed league

— Umair 🎗️ (@Umair___56_) October 26, 2023
Welcome to dubai habibi

— Secular Chad (@SachabhartiyaRW) October 26, 2023
uncle iss baar behosh mat ho jana

— Lok 🥦🥝🥑 (@wtfflok) October 26, 2023
Who will be the most expensive player ?

— cricketbuzz⁴⁵ (@Mohdyasir6911) October 26, 2023
Nobody cares about random irrelevant domestic league IPL 😭🤣

— KRISHNA (@KrishnaVK_18) October 26, 2023
Those Who Are Wondering Why not India ! It's because of upcoming Elections In 2024

— deepfekzehar (@deepfuk_zehar) October 26, 2023
I'm also ready to host

— Xi jingping (Parody) (@xipingaoc) October 26, 2023