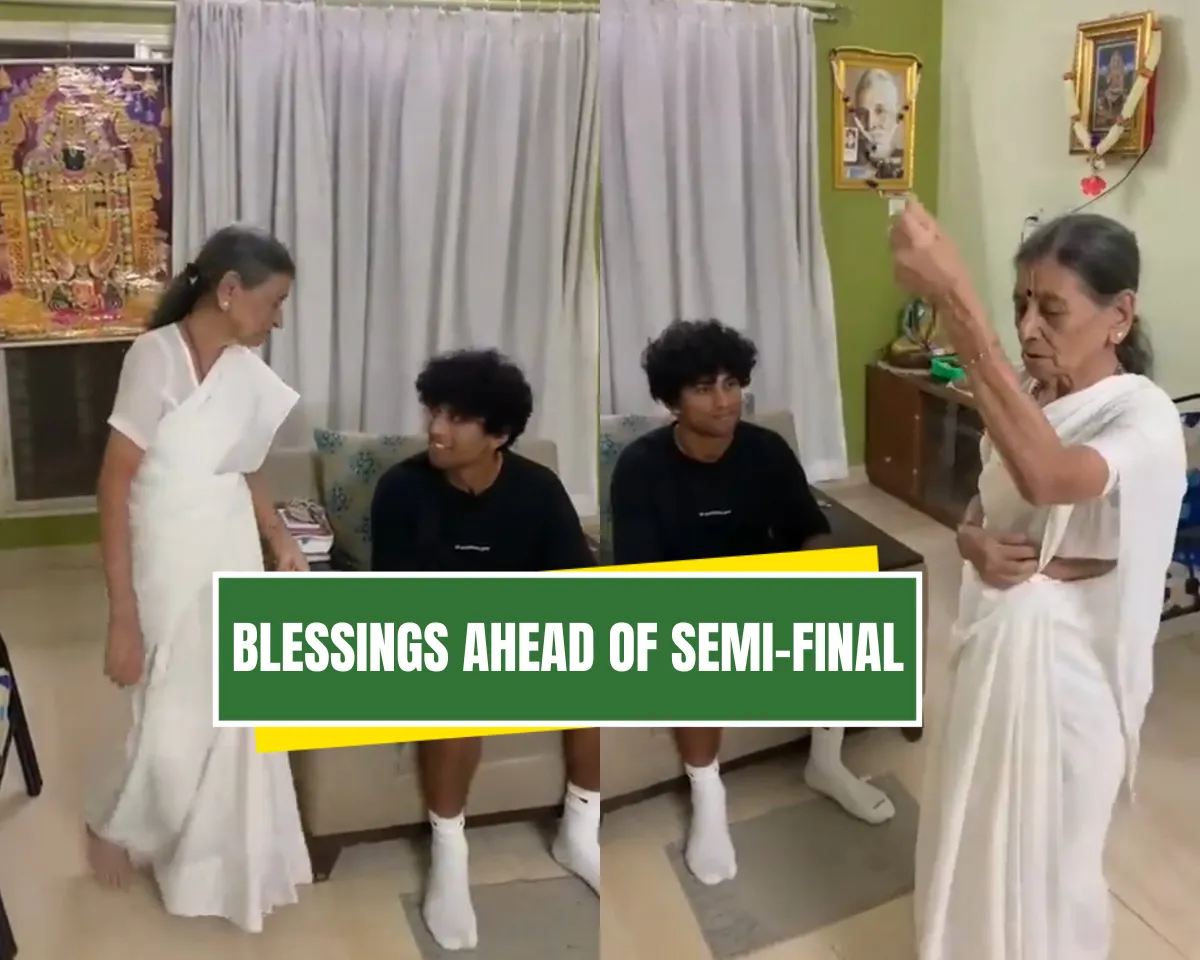 In a thrilling match that saw New Zealand triumph over Sri Lanka and edge closer to securing a place in the Semi-Finals of the ODI World Cup 2023, one name stood out above the rest - Rachin Ravindra. The young all-rounder not only helped his team secure a vital victory but also etched his name in the annals of cricket history with a series of astonishing records.
Ravindra's remarkable performance in the match against Sri Lanka did not go unnoticed. The most astounding feat was his dethronement of Quinton De Kock as the leading run-scorer in the tournament. What makes this achievement even more special is that Rachin Ravindra became the youngest player to achieve this feat in World Cup history. At just 21 years old, his prowess with the bat has left cricket enthusiasts in awe.
But the records didn't stop there. Ravindra also set a new record for the most runs on a World Cup debut, surpassing the legendary Sachin Tendulkar's record of 523 runs in the 1996 World Cup. Additionally, he broke Tendulkar's record for the most runs in a single edition of the ODI World Cup before the age of 25. These records speak volumes about his incredible talent and the bright future that lies ahead in international cricket.
Rachin Ravindra: The record-breaker who captured hearts in the ODI World Cup 2023
While Rachin Ravindra's on-field achievements are certainly noteworthy, he has also become a sensation in Indian news for different reasons. In a post-match interview, Ravindra expressed his affection for Bengaluru and the Chinnaswamy Stadium, stating, "Bengaluru and Chinnaswamy Stadium are very close to my heart. I hope I get to play a bit more cricket here in the future." This statement ignited speculation among fans and cricket enthusiasts, many of whom interpreted it as a hint towards playing in the Indian Premier League (IPL) for the Royal Challengers Bangalore, whose home ground is the M Chinnaswamy Stadium.
Recently, Rachin Ravindra once again made headlines as a beautiful video of him at his grandparents' house in Bengaluru surfaced. In the video, Ravindra's grandmother can be seen praying for him, while he is seated on a couch in the middle of the room. This heartfelt moment showcased the cricketer's connection to his Indian roots and touched the hearts of many. It was a testament to the strong family bonds that have contributed to his success.
See the video here: 
Rachin Ravindra at his grandparents home in Bengaluru.

- This is a beautiful video.pic.twitter.com/o7wgZ1mPiN

— Johns. (@CricCrazyJohns) November 10, 2023
Rachin Ravindra may represent New Zealand on the international stage, but he has undoubtedly won the hearts of Indian cricket enthusiasts. His Indian roots, evident in his visits to Bengaluru and his grandmother's prayers, have endeared him to many in the country. Although he may never don the blue jersey of the Indian cricket team, Indians will always have a special place in their hearts for this talented young cricketer.
As Rachin Ravindra's star continues to rise, fans across the globe are going berserk on social media, celebrating his achievements and eagerly anticipating what the future holds. With his extraordinary talent, record-breaking performances, and a heartwarming connection to his Indian heritage, Rachin Ravindra is undoubtedly a potential candidate to become a great of international cricket. While he may play for New Zealand, to many Indians, he will always be "ours" in the world of cricket.