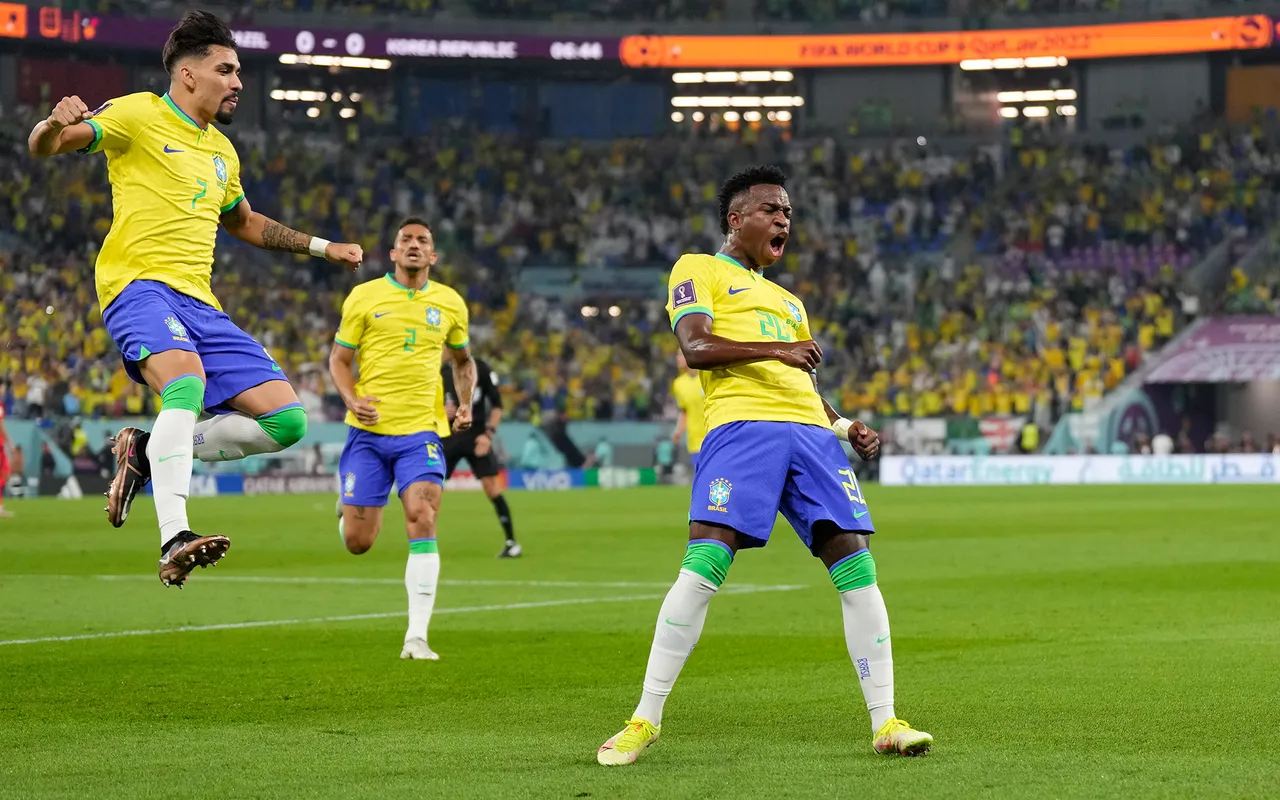 Favourites Brazil have come into this world cup with a plethora of attacking options and a mightily defensive back line. So far they haven't been tested and this is why their matchup with South Korea was thought to be their first proper test in Qatar. Let's see how they fared.
Brazil vs South Korea (4-1)
South Korea came into this match with massive confidence as they defeated Cristiano Ronaldo-led Portugal in their last match. They would have hoped for a competitive game of football in Round 16, but Brazil had different ideas.
The five times World Cup champions, toyed with South Korea from the word get-go. Soon enough the South American team found the back of the net by a Vinicius Junior strike after cooly slotting the ball into the right top corner in the 7th minute.
Richarlison who has been the starting striker for Brazil despite tough competition won a penalty in the 12th minute which Neymar converted with ease. The striker also got onto the scoresheet with a goal in the 29th minute which could be considered one of the best goals of the tournament so far.
The game at this point was all but dead but Brazil did not hold back. They scored another in the 36th minute after Lucas Paqueta hit a thumping shot into the back of the net. By halftime, Brazil were 4-0 up and it looked like an oncoming of embarrassing defeat for the Asian team.
In the second half, however, South Korea defended much better as they did not go for quick passes and sat deep. They also got one back in the 76th minute after Paik Seung-ho put one behind Brazil's goal to take something from the game.
After the game Brazil players brought a banner of Pele on the ground as a gesture of support to the legendary footballer who is battling for life in hospital.