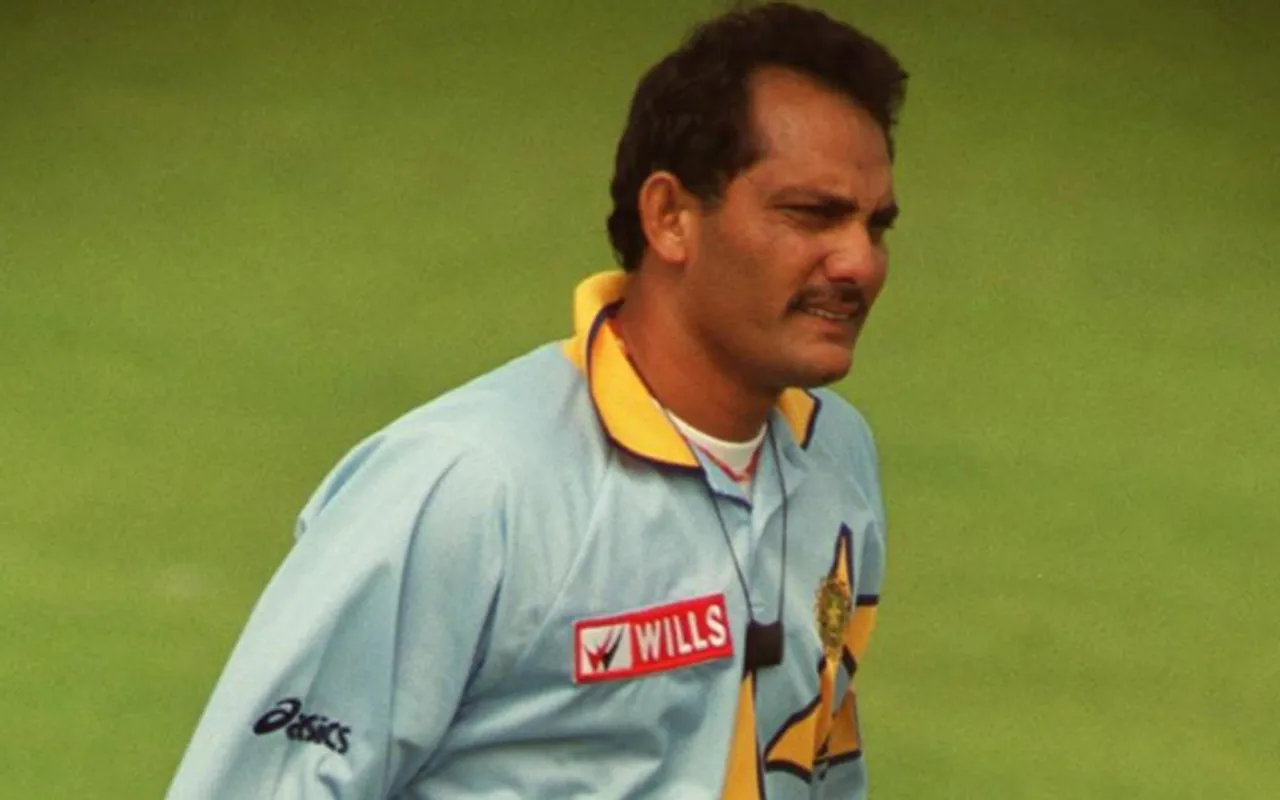 There is hardly any rivalry that is as intense, emotional, and widely followed as the one between the Indian and Pakistani cricket teams. There is nothing more the fanbases of the national teams of the two neighbouring nations want than a victory over the other. Cricket contests between the two also present heated moments and sledging on the field, which become part of folklore.
Former Pakistan cricketer Basit Ali recalled how he was asked to sledge Indian players like Sachin Tendulkar, Navjot Singh Sidhu, Ajay Jadeja, and Vinod Kambli during his playing days. However, Ali, who played 19 Tests and 50 ODIs matches, revealed the reason why the Pakistan senior players didn't want to disturb the former India captain Mohammad Azharuddin while they faced their arch-rivals.
"Before every India match, I was given the responsibility to sledge the Indian players. I was told to disturb Sachin Tendulkar, Ajay Jadeja, Navjot Singh Sidhu, and Vinod Kambli, but the moment Azhar bhai's name used to come, the entire team unanimously said no one would disturb Azhar bhai. I don't have words to describe the amount of respect we used to have for Azhar bhai in our dressing room," Basit said on his YouTube Channel.
They would not dare to sledge Azhar bhai: Basit Ali
The former cricketer said that the entire Pakistani unit had huge respect for Azharuddin, and that's why they never tried to sledge the former Indian skipper. He also revealed that the Pakistani players were asked to trouble other Indian cricketers during the team meetings.
"Be it Wasim (Akram) bhai, Salim Malik, Rashid Latif, Inzmam-Ul-Haq and Waqar Younis, they would not dare to sledge Azhar bhai. I don't think any Pakistan player ever insulted Azhar bhai. Azhar bhai used to bat at No 3 and when the likes of Ganguly and Dravid came up, he started batting low down the order and gave the youngsters his slot," Ali added.
Talking about Azharuddin, who is the only cricketer with the distinction of leading Team India in three successive World Cups, represented the Indian team in 99 Tests and 334 ODIs. He smashed 6,215 runs in the 50-over format. The ex-Indian skipper scored 9,378 runs in the oldest format.