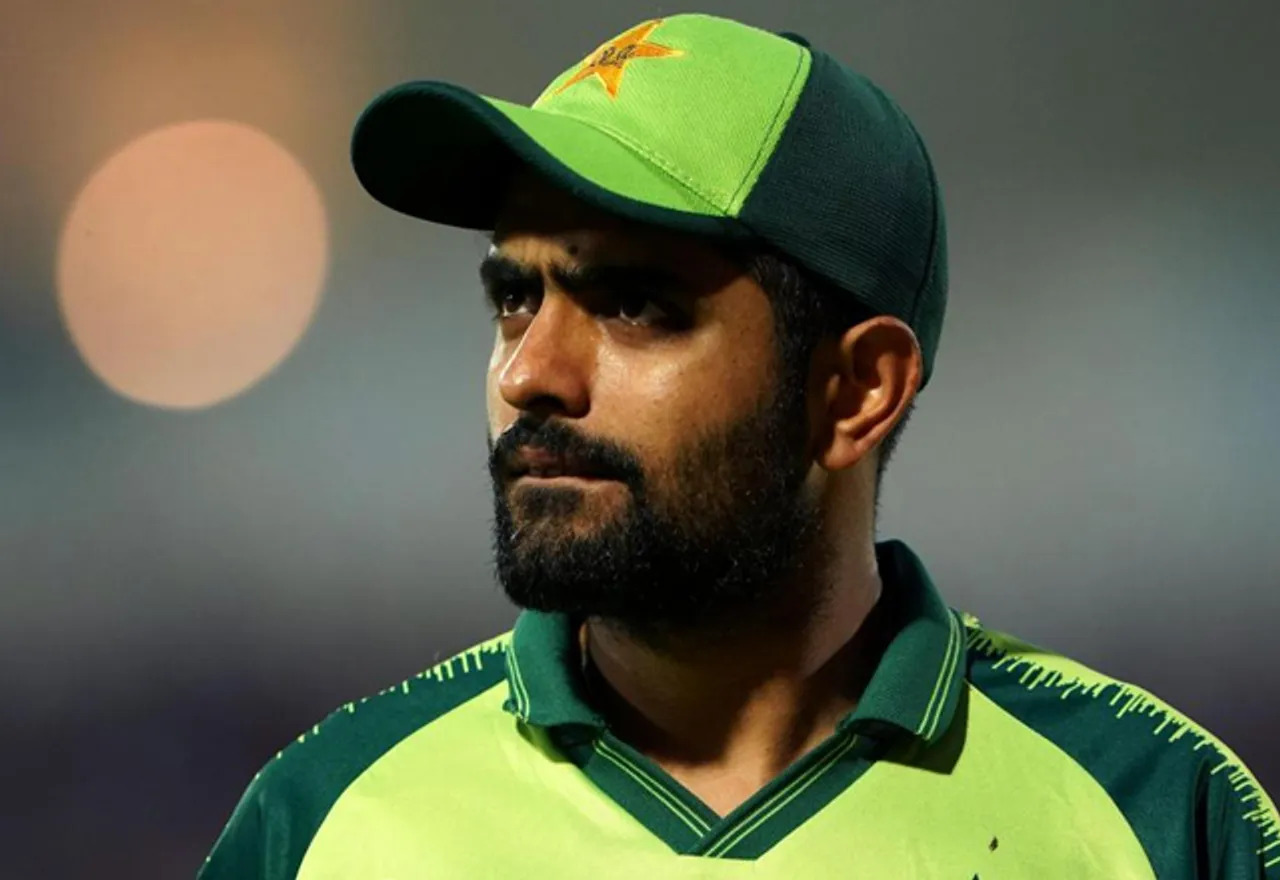 Former Pakistan international Shoaib Malik believes that Pakistan captain Babar Azam needs to work on his batting and improve his stance against googlies. The opener was completely bamboozled against Adil Rashid in the finals of the 20-20 World Cup at Melbourne Cricket Ground (MCG) and thus, Malik feels this one area that the batter needs to improve immediately.
The 28-year-old completely failed to pull out Pakistan from a difficult position as he was dismissed at 32 from 28 deliveries. Following his slow approach, the Pakistan team never looked comfortable with the bat and in the end, could manage to score only 137 runs after 20 overs. Talking about Babar's batting, Malik also mentioned the things he needs to change.
"This has been happening quite often and it's a request to Babar to start working against googly. He needs a bit of work in that. If you are not able to check a spinner's hand, you need to watch a lot of videos," Malik said while talking to A Sports.
If you are not able to read the bowl, never go to play this square off the wicket: Misbah
"Babar needs to make changes in his batting. If your legs are planted, you still manage against pacers. But you can't play a spinner with planted legs. For example, Babar thought Rashid bowled him leg spin and prepared to play in the covers but since it was a googly, he could not do anything but get out," the cricketer added.
Former Pakistan international Misbah Ul Haq too pointed out and shared how Babar Azam can improve himself against leg-spinners. He shared how Babar should never play square off the wicket if he isn't able to read how the bowler wants to pitch it.
"If you are not able to read the bowl, never go to play this square off the wicket. Because once your bat goes out to play, it will land you in trouble. So if you are not able to understand it, just go and play straight. We have discussed this in Hasranga's case as well but our batsmen play cut without reading the ball," the cricketer added in the same show.