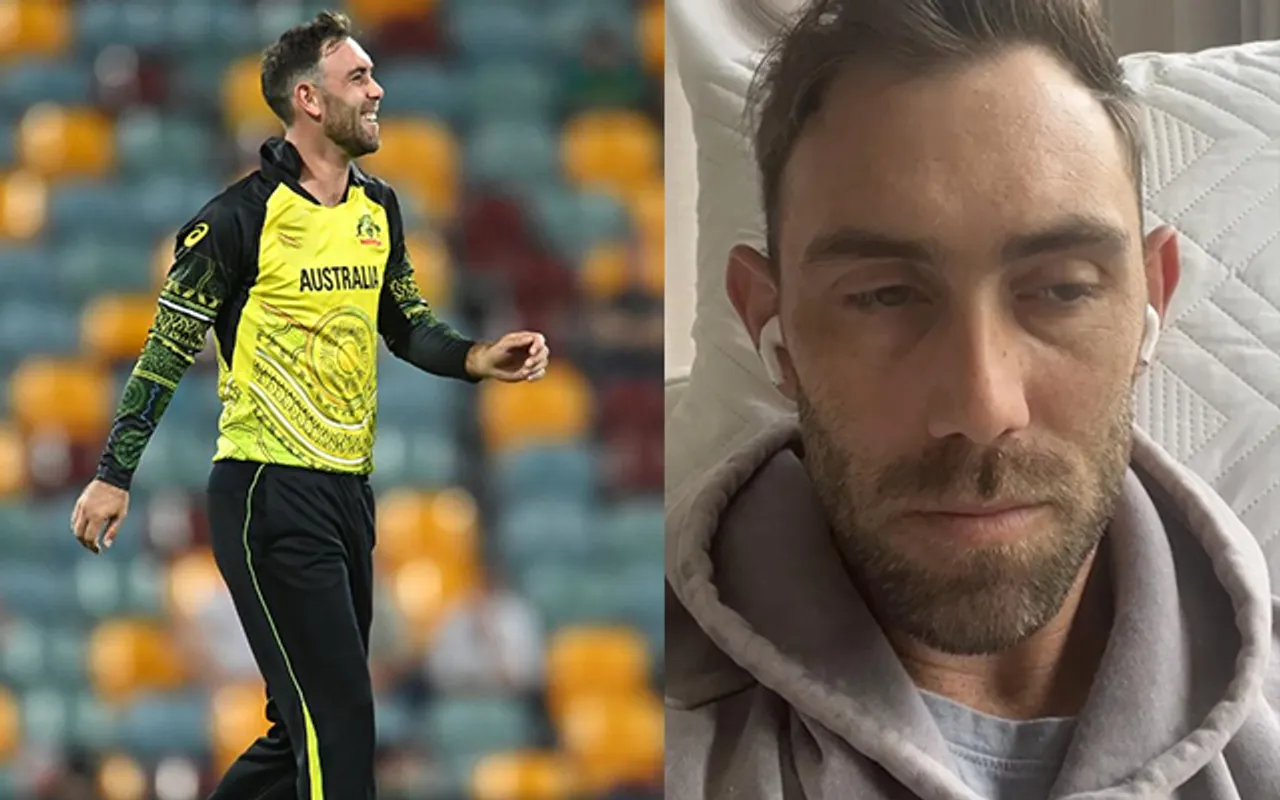 Australia cricket star allrounder Glenn Maxwell has poured his heart out about the freak injury towards the end of last year that threatened to end his career. Speaking on Fox Cricket on Tuesday night, the 34-year-old revealed that he thought he might not play again after suffering a horrific broken leg at a friend's 40th birthday party in November.
Maxwell lost five kilograms in the two weeks following his operation, and he has revealed how the sheer scale of his injury left him concerned that he would never return to the cricket field. He also missed the Big Bash League 2022-23 season due to his injury.
 "I did think that I might not play cricket again. That first week in hospital was pretty difficult. There were those thoughts while I was in the hospital looking at my leg because it looked like a balloon," the 34-year-old added.
"The next week I was at home after I got back from the hospital and I thought it was going to be a lot easier at home. (But) not having the nurses there and not having the constant pain medication … that was probably the most pain I've ever been in. Just trying to get around the house was awful."
I'm really proud of…: Glenn Maxwell
The injury ruled Maxwell out of Australia's ODI series against England. More significantly, it derailed Maxwell's plans to resume his red-ball career. The 34-year-old served as a reserve player during Australia's tour of Sri Lanka in the winter and was expected to play two Sheffield Shield games for Victoria as he looked to return to play the longest format of the game for the first time in three years. He said that he had a lot of sleepless nights icing and trying to get himself ready.
"I'm really proud of how much work I've put in day and night. I've had a lot of sleepless nights icing and trying to get myself ready, nights sleeping on the couch with pillows all around my foot and ice packs shoved into my boot."