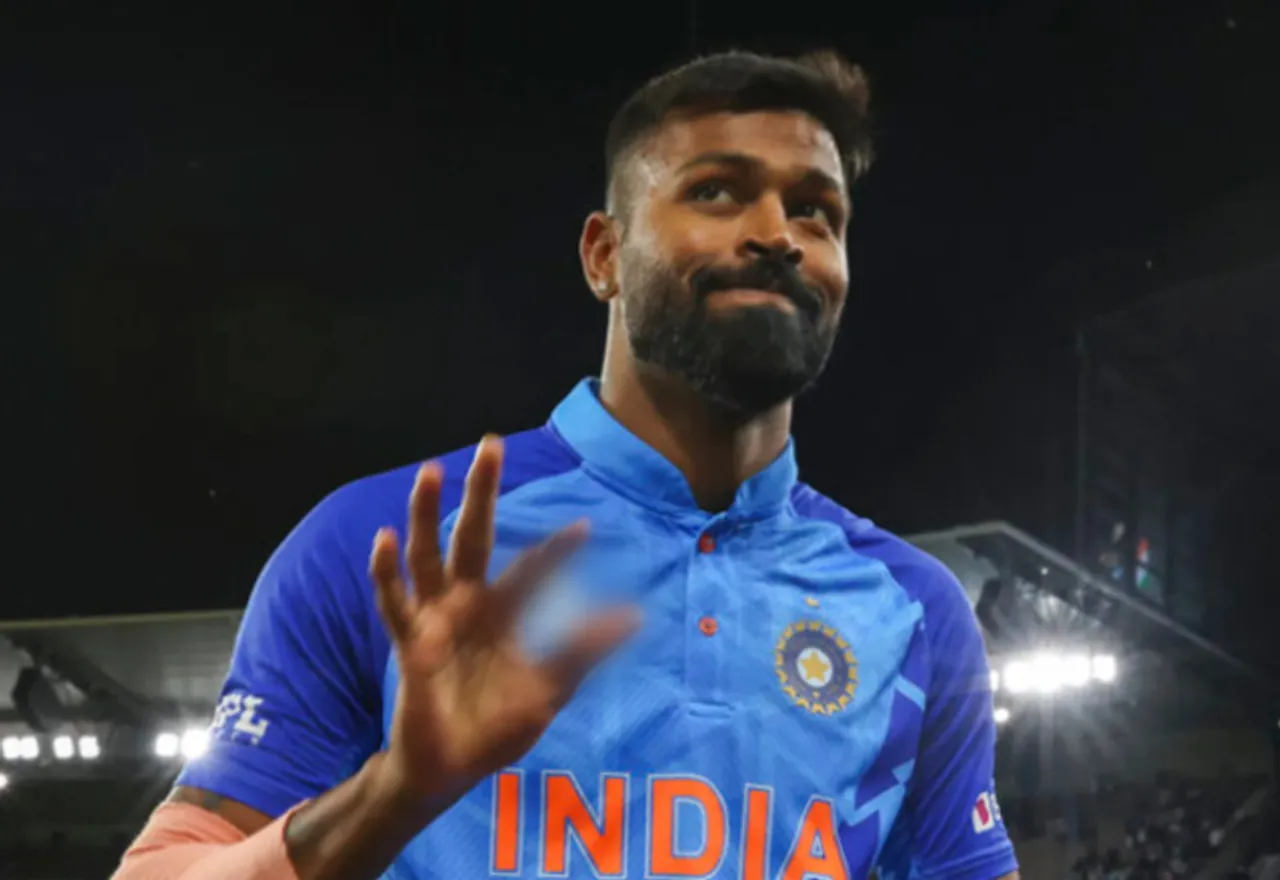 After India's heart-breaking defeat at the hands of England in the semi-final of the 20-20 World Cup, former England skipper Michael Vaughan didn't shy to call team India the 'biggest underperforming team' in the history of cricket. Vaughan in his article criticised team India's defensive approach and questioned India's tactics in the shortest format of the game.
India's stand-by skipper for the New Zealand series, Hardik Pandya however remains unfazed by all the criticisms. On Wednesday, November 15, he attempts to shut Vaughan with an appropriate reply in which the all-rounder reminded the Englishman that it's their business how they play and that team India is not going to play to prove anything to anyone.
"Obviously when you don't do well, people will have their opinion, which we respect. I understand people have different points of view. Being at the international level, I don't think we need to prove anything to anyone. It's a sport, you keep trying to get better and eventually when the result is supposed to happen it will happen. There are things we need to work on, going forward we will rectify and work on it," Pandya said before India's first T20I against New Zealand.
"There is a disappointment of the 20-20 World Cup, but we are professionals. We need to cope with it the way we cope with our success and move forward, look to get better and rectify the mistakes we made," the 29-year-old added.
New guys, new bunch, new energy, so it's gonna be quite exciting: Pandya
In the absence of designated captain Rohit Sharma, KL Rahul and Virat Kohli, Hardik Pandya will be leading the side with quite a few new guys in international cricket. With the buzz of the Indian team starting fresh in T20Is, this series is going to be very important as it has the capability to decide India's plan going forward in the shortest format.
Many former cricketers and experts want Hardik Pandya to take over the team following his incredible success in the Indian T20 League and if he manages to prove himself against a strong Kiwi side, he may eventually cement his position as the new captain of the Indian T20I side. He remains excited about the new role and shared an important update about the new members in the dressing room.
"Main boys are not here but the talent we have... The players who are already here, have been playing for India for one and a half two years now so they have had enough time in international cricket to express themselves. very excited for them, new guys, new bunch, new energy, so it's gonna be quite exciting," said Pandya.
"The next 20-20 World Cup will be in two years if I'm not wrong so we have time. Till then, a lot of cricket will be played, a lot of people will have enough chances. The roadmap starts now but it's quick (to make any comments). We'll sit down and start having those conversations. Right now, it's about letting the boys enjoy it, it's a beautiful country to play cricket, we'll talk about the future later," the all-rounder added.