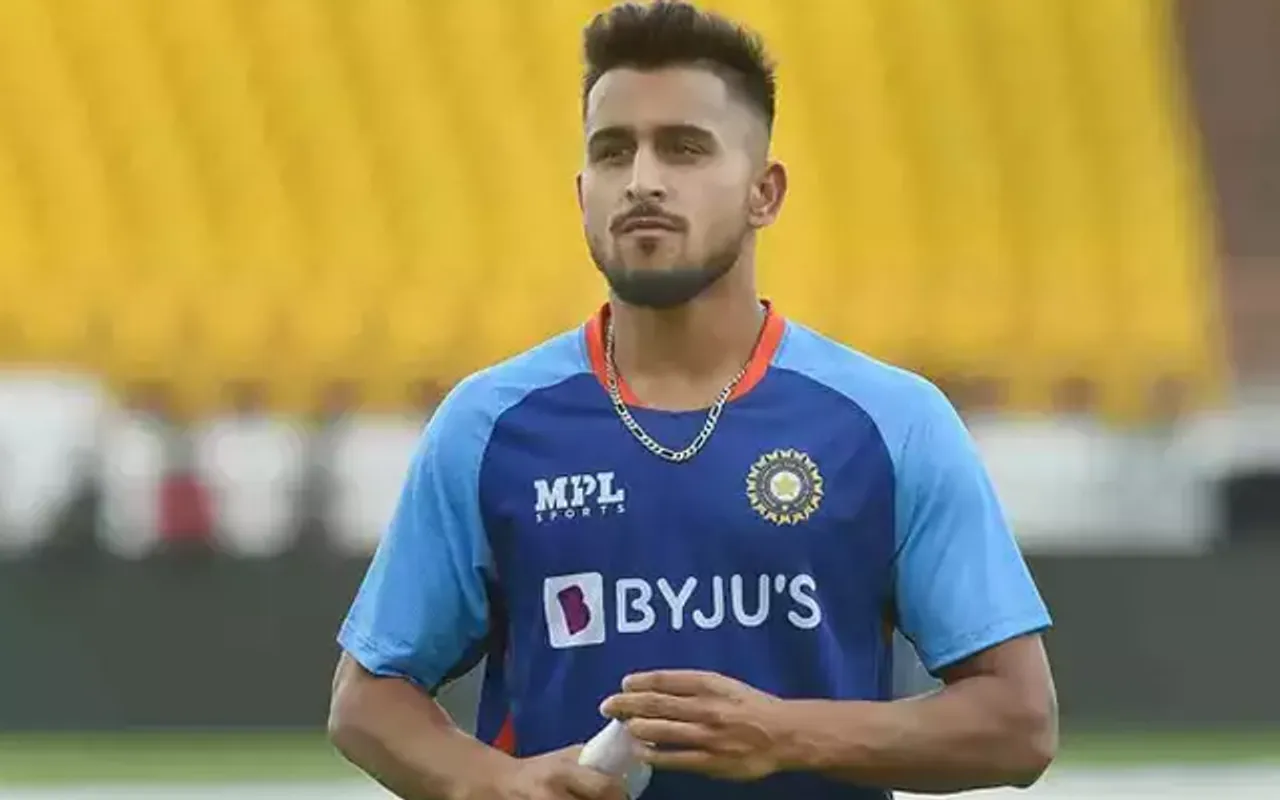 Indian fast bowler Umran Malik made his ODI debut in the first ODI match against New Zealand on Friday at Eden Park, Auckland. The Jammu & Kashmir speedster got the big opportunity as some senior Indian players are rested for the tour. However, India suffered a humiliating loss to the Blackcaps by 7 wickets but Umran managed to leave an impact with his sheer pace.
The 23-year-old was constantly clocking above 145 kmph and never seemed to fall out of gas at any time. The youngster even clocked the top speed of 153.1 kmph in his third over to Daryl Mitchell which turned out to be his quickest of the game. Former Indian Pacer, Zaheer Khan lauded the youngster for sticking to his strengths.
"He was great and he started very well. The pace that everyone has been talking about is his strength and he backed his strength. Towards the latter half, there is some learning for sure. But it's still the first game for him and it was about going out there, enjoying the moment, giving it all, and looking at the debut, he had a good one," Zaheer was quoted as saying.
'Let him flourish as a bowler': Zaheer khan
Khan appreciated Umran's wicket-taking intent and said his body language was pretty good on debut. He said that the youngster did well by bowling fast while not losing control as well and he should bowl as fast as possible.
"You can overlook the runs right now but what is important for a bowler like him, who is bowling at that kind of pace, is the wicket-taking intent. That was good, and the body language was good too. All the little fine-tuning he will figure as he moves along in his career. But what's important is that he should back his strength and look to bowl as quick as possible. He showed decent control and should continue with that."
"You need variety in your bowling attack. You have used different bowlers for different things. When you look at Umran, you have got to look at him as a wicket-taker. Let him flourish as a bowler who is going to be that striker of your attack. He is someone who is probably not thinking about runs. He will leak runs in the process but you have got to take it in your stride and just back him to be free. That is something which is very important." Zaheer said.