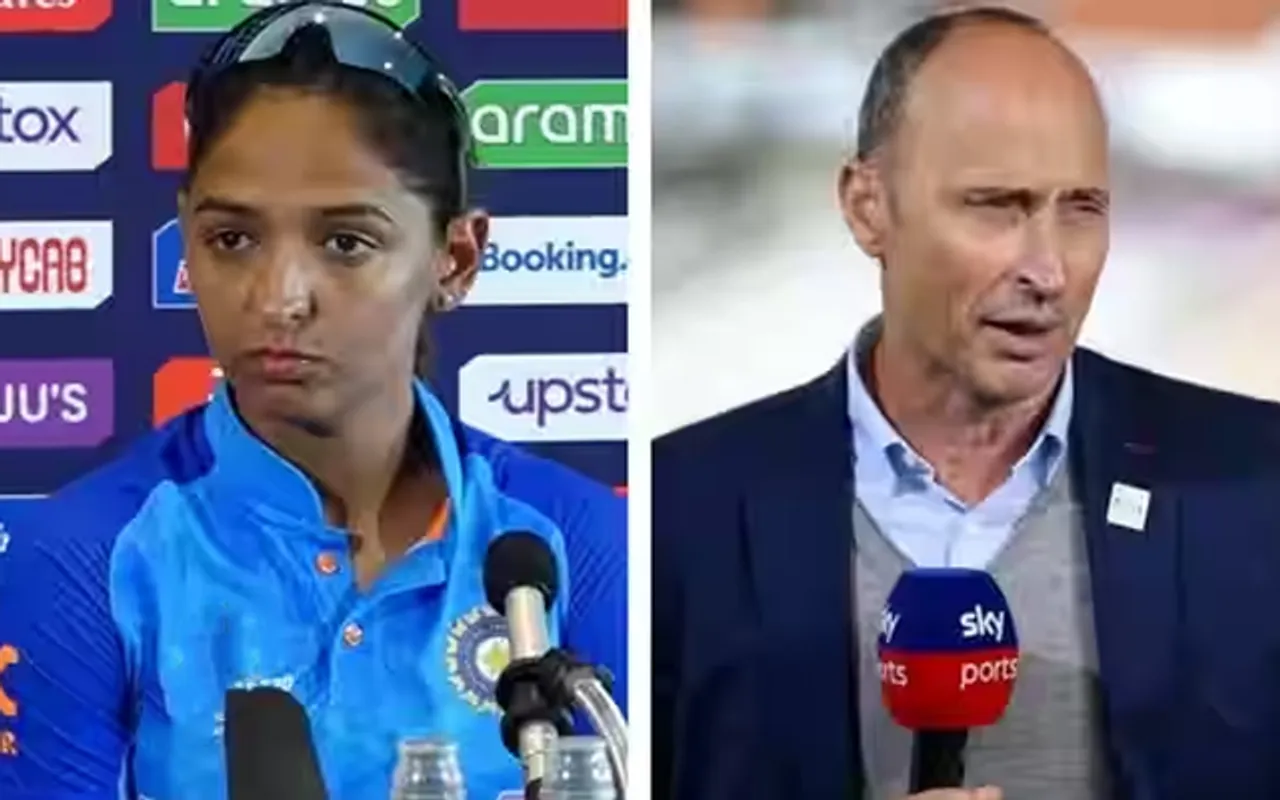 In the first 20-20 World Cup semifinal, the Indian women's team took on the reigning champions, Australia. While the Indian women's team have defeated the formidable Australians in the past, they continue to possess a poor head-to-head record. If India wanted to stand a chance in the game, Harmanpreet Kaur had to be at her best once again. 
In spite of Harmanpreet Kaur's half-century, India fell short by five runs after reaching 167/8 in 20 overs in response to 172 runs scored by the Australians. The Indian captain scored 52 runs off just 34 balls by hitting six fours and a maximum. Two Australian bowlers, Darcie Brown and Ashleigh Gardner, each bowled well and took two wickets.
What did Harmanpreet say about Naseer Hussain's comment?
While talking to the media, one of the reporters asked Harmanpreet about the comment made by Hussain in regard to her run-out. The reporter asked, "How will you take the pressure when someone like Naseer Hussain on live commentary calls it a schoolgirl error or a club cricket error? How do you defend something like that?"
Harmanpreet replied by saying, "He said that? Yes. Okay. I don't know. That is a way of thinking. I don't know. But sometimes it happens. I have seen many times in cricket when batters are taking a single like that and sometimes the bat is stuck there. But obviously, I will take it as we were unlucky today. Maybe something still, we have to improve to go to the finals because we definitely didn't field badly.
"We didn't bowl well in patches. Sometimes we didn't bat well. If you want to win any game, we have to do well in all the departments. Then only you have more chances to go to the semis, to the finals. I think it was unlucky but I don't think it was a mistake by a schoolgirl because we are mature enough. We are playing international cricket and whatever he said, that's his way of thinking. But I don't think it was like that."