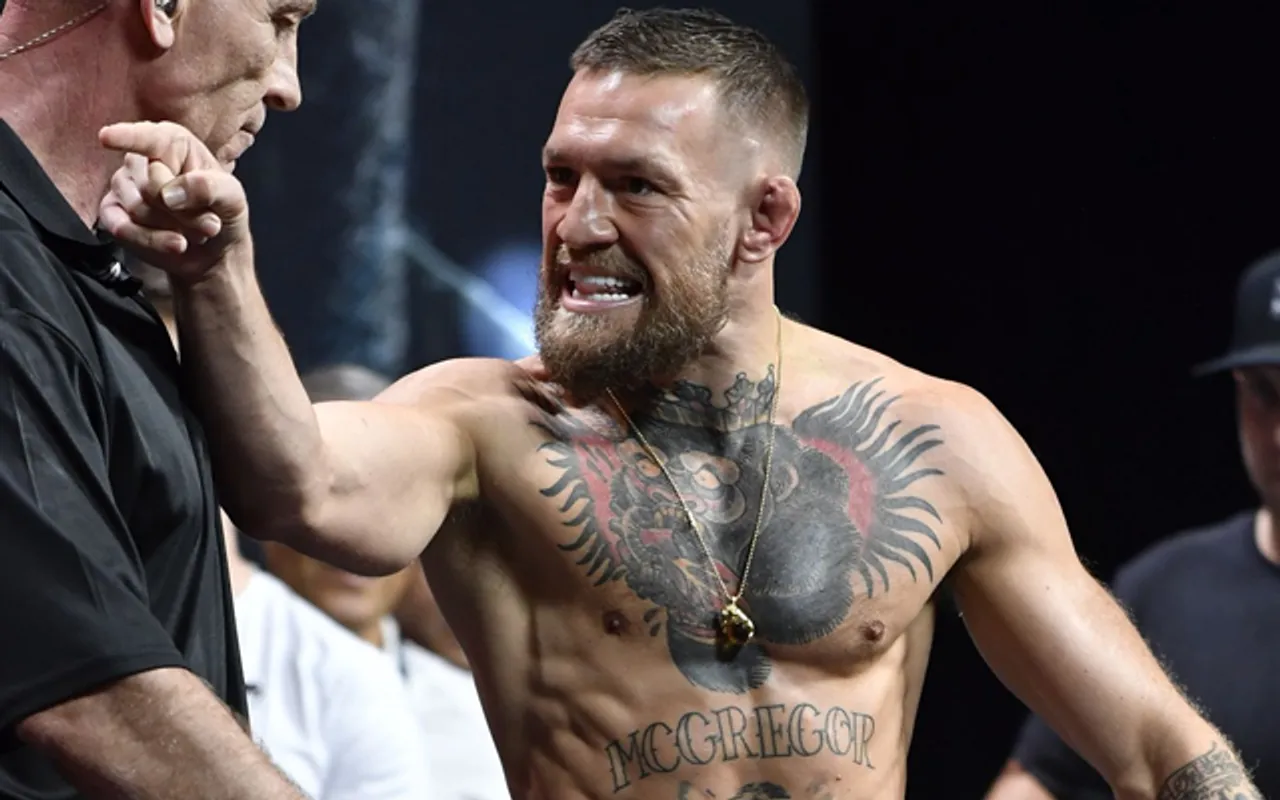 The former UFC champ-champ Conor McGregor, recently, made his comeback in TUF 31. Earlier, UFC also announced his comeback inside the octagon against Michael Chandler. McGregor was last in action at UFC 264 in July 2021 in a trilogy bout against Dustin Poirier. The fight was stopped in the first round after McGregor broke his ankle, an injury he has been recovering from, since.
Meanwhile, UFC heavyweight star Tom Aspinall criticized McGregor's comeback fight and said that he is not interested in it and even said there are more exciting fights out there than that. He said he would rather watch the other 20 fights than McGregor's one against Chandler.
"Honestly, I'm not that interested in it. I'll still watch it but I'm kinda of over McGregor. For me, there's way more exciting fights out there than that. The heavyweight fight coming up that I'm super invested in, the London card, Leon Edwards, I could sit here and name them all day. There's another 20 fights I'm more interested in. Will I watch it? Yeah, but if it gets canceled, I won't be upset about it." Aspinall said.
Conor McGregor started shooting for TUF 31
Despite his long absence from competition, McGregor has remained active on social media over his months of recovery. McGregor took to Twitter to hit back at Aspinall and ended up giving death threats to him. However, he later deleted that tweet.
"Bum prick. Say sayonara to that gk deal kid. Starve you and kill you I will you f**ing disrespectful prick. Don't ever speak my name in disrespect again. Mush potato head." McGregor said in a tweet which was deleted later.
Meanwhile, the upcoming season of TUF will be McGregor's second stint as a coach on the show. In his last appearance on the show, McGregor entertained fans throughout the series with his constant attacks against his counterpart, UFC Hall of Famer, Urijah Faber on season 22 of the reality series. The quick-witted comments and the ruthless honesty made the series what it was. As a result, TUF season 25 is one of the most famous seasons.