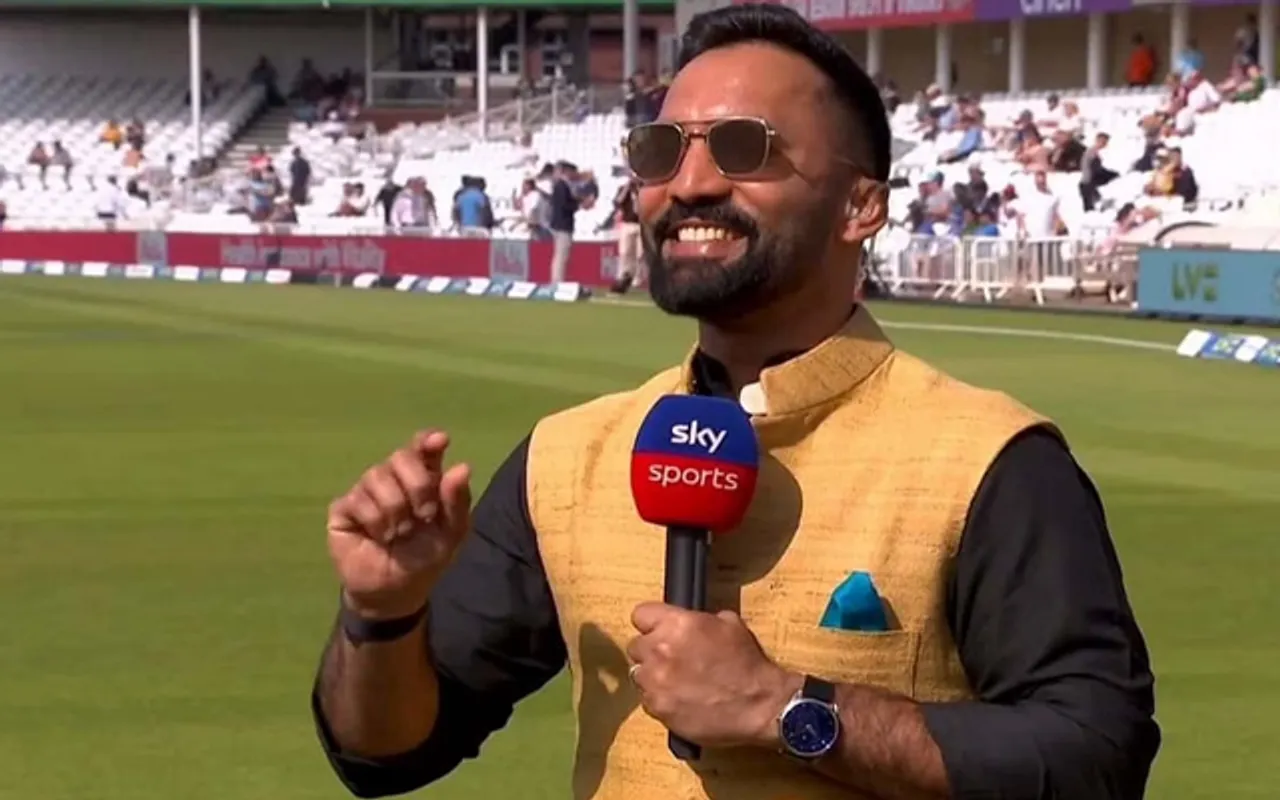 India defeated Australia in the second Test of the four-match Test series by 6 wickets on Day 3. The Kangaroos are getting criticised by many fans and cricket experts because of their disappointing performance in the first two matches. Meanwhile, former Australian captain Mark Waugh got involved in a heated argument with Indian wicketkeeper-batter Dinesh Karthik in the commentary box during the second Test.
Waugh was unhappy with the field set by Australian captain Pat Cummins as he didn't want a deep point for Cheteshwar Pujara and have different suggestions for the field. However, Karthik started asking back-to-back questions, due to which, the friendly banter took a worse turn as Waugh got frustrated by Karthik's questions.
"I'm astounded at this field, honestly. I cannot believe you would not have a silly mid-off. You've got 100-something runs on the board, and you've got Pujara who is struggling for runs, he does pad the ball away a lot on the offside. Surely you can have a bat-pad off side," Waugh said on air.
Sanjay Manjrekar had to intervene 
Karthik said, "I know you're not happy with the fieldset, let's go – what are you talking about?"
Waugh then replied, "I want a bat-pad off-side and I want my point up and sort of a coaching cover, that can stay there, that would be a reasonable field."
Karthik: "Mark, if you had the point up that ball probably would have gone to the boundary."
Waugh: "If you had pointed up, it would have gone straight to him in the circle."
Karthik: "You don't think he would have found the gap on that one? He had time."
Waugh: "We obviously think differently but if I'm playing against Pujara, I want a bat-pad off-side because I think he's a big chance of squeezing one out there."
Karthik: "But there's not for Rohit Sharma, not talking about that?"
Waugh: "We're not talking about Rohit Sharma. he's a completely different player DK."
Karthik: "So you're happy with the field? There's nobody for Rohit Sharma, you're okay with that? You'd do the same as a captain?"
Waugh: "I didn't know this was a press conference."
Karthik: "It's a bit of banter."
Waugh: "I'm going to limit your questions per session, you're going to get one question, right? No more."
However, Fellow commentator Sanjay Manjrekar intervened and said, "Ok, I'm going to step in here and read out the score," after which the topic was buried.
Meanwhile, India and Australia will clash again for the third Test which will start on March 1 in Indore. India are leading the series by 2-0 and need just 1 win to seal their spot in the World Test Championship final.