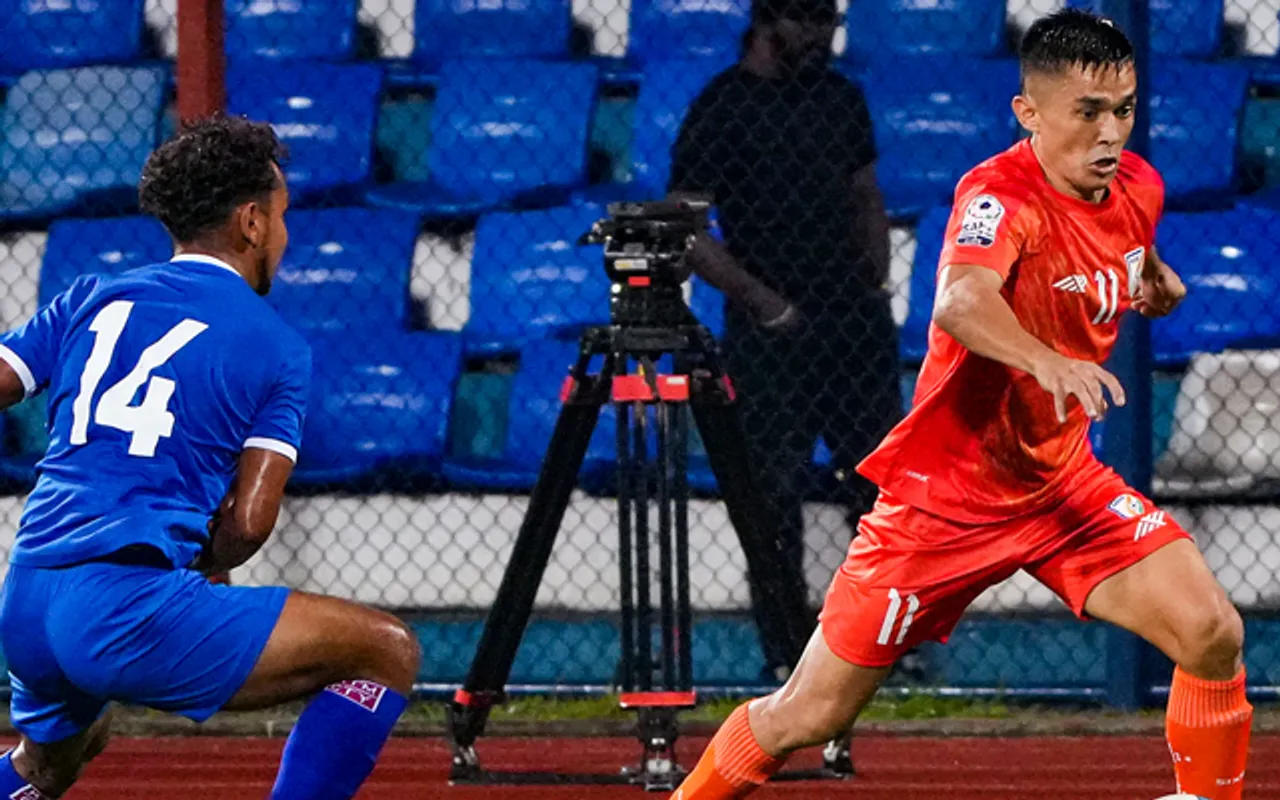 It demonstrates how confident the squad is when the coach makes up to eight alterations to your starting lineup with knockout qualifying still in play. However, there is a fine line separating confidence and overconfidence, and during the opening period of India's SAFF Cup matches against Nepal on Saturday at Bengaluru's Sree Kanteerava Stadium, it was more towards the latter.
With their quick counters and creative through balls, the 174th-ranked Nepalese team consistently attacked the Indian defenders. Sunil Chhetri, the team's captain, continued his impressive play by scoring in the 61st minute to break the score prior to Mahesh Naroem doubling the score during the 70th minute to put India through to the semifinal of the competition.
Fortunately for India coach Igor Stimac, who had to watch the game from the stands after acquiring a red card in India's last match, a 4-0 win over Pakistan, Sunil Chhetri continued his excellent play.
With his hat trick against Pakistan, Chhetri increased his record number of goals for India to 91. It was obvious that India's plan was to attack at all costs, with Sahal Abdul Samad serving as the engine in the middle of the pitch. Nepal, though, appeared to calm down immediately. Sahal made two opportunities, both of which were blocked, and the visitors easily could have taken the lead during the 17th minute.
Mehtab Singh attempted to deflect a corner kick from Laken Limbu, but the ball dropped to Nepalese midfielder Arik Bista slightly outside the penalty area. Bista made an excellent connection by hitting a low shot that hit the mark. The tall Gurpreet Singh Sandhu had to dive low to his left and stop it with his quick reaction. It was Nepal's finest opportunity of the game and the best opportunity of the first half.
India failed to capitalise during the first half, but their link-up game on the left wing was quite promising. Akash Mishra, a left-back who recently joined Mumbai City FC, worked incredibly well alongside Mahesh as well as Sahal to provide a constant danger on that wing.