Indian cricketer Rishabh Pant sustained some injuries after a car accident on Friday, December 30. His car caught fire following the crash during his drive from Delhi to Roorkee at Narsan, Haridwar district, which is about 90 km from Dehradun. He was driving his Mercedes car, which met with an accident.
Several fans and cricketers around the world took to social media to pray for Pant's speedy recovery. Indian wicketkeeper-batter Sanju Samson also shared an Instagram story as he wished the 25-year-old to recover soon.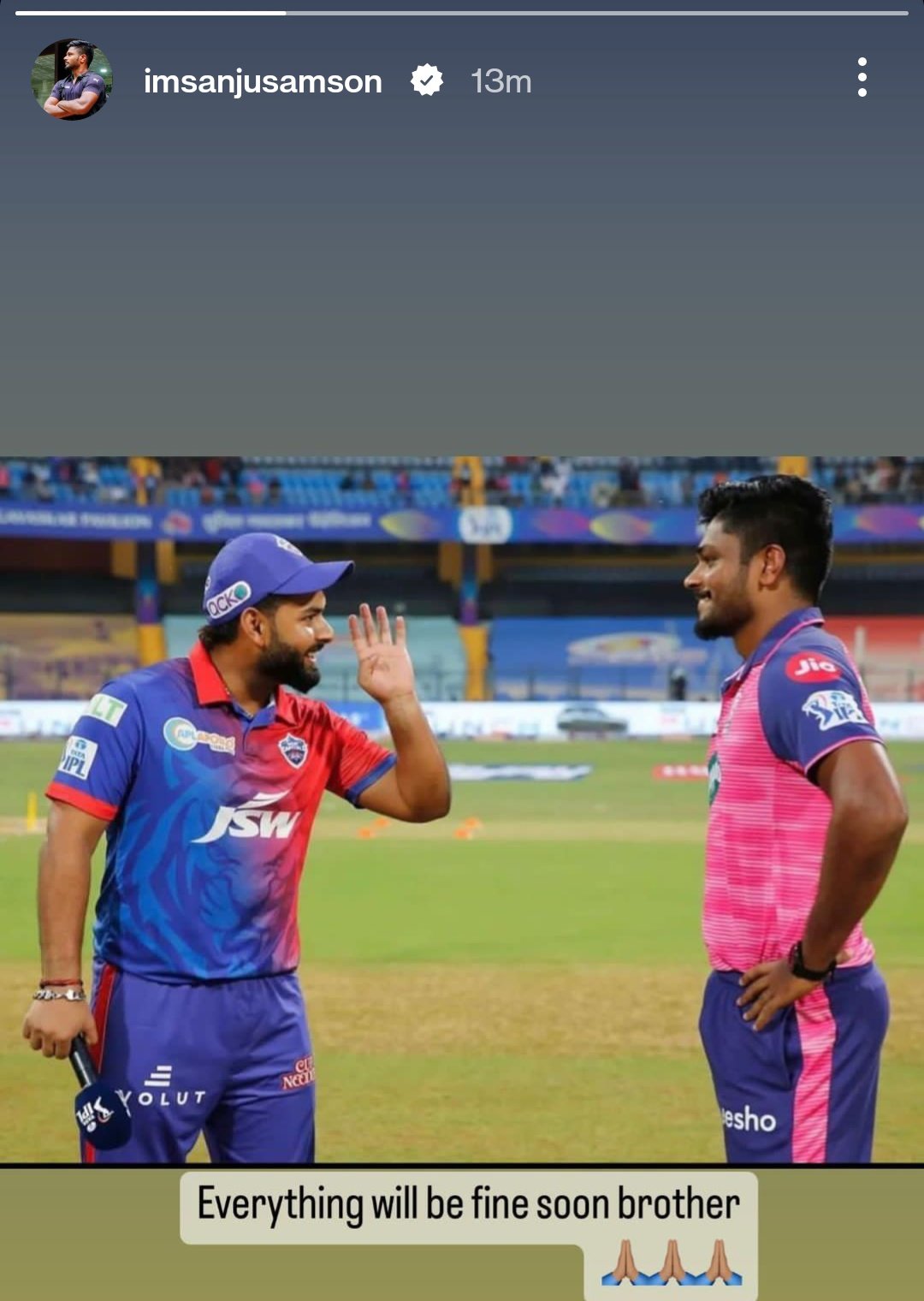 Pant got some injuries to his head, knee, and shin as a result of the accident. According to police, the star cricketer was traveling alone in the car when his Mercedes GLE hit the divider railing on the Delhi-Haridwar highway at around 5:30 am.
"Hearing a loud sound of the accident, nearby villagers along with the local cops rushed to the spot and pulled him out of the car. He was then rushed to a nearby hospital from where he was referred to a major hospital in Dehradun,' said Swapn Kishor Singh, superintendent of police, Haridwar.
"Pant sustained injuries on his forehead, a hand, and right knee. However, he is conscious and able to talk. The car he was driving was completely burnt. He is lucky to survive the severe accident." The officer further added.
Pant was rested for the upcoming series against Sri Lanka
After MS Dhoni's retirement, Pant has been India's go-to wicketkeeper across all formats. Over the past two years, he has also been one of India's best batsmen in Test cricket. Pant was part of India's playing XI in the recently concluded second Test against Bangladesh in Dhaka on Sunday (December 25). In that game, he was the top-scorer for India in the first innings by making 93 runs from 105 balls.
Indian cricket announced the squad for the upcoming three-match ODI and T20 series against Sri Lanka. But Pant is dropped from both the ODI and T20 series. The board did not give any reason for his exclusion, but it was reported that he was given rest.