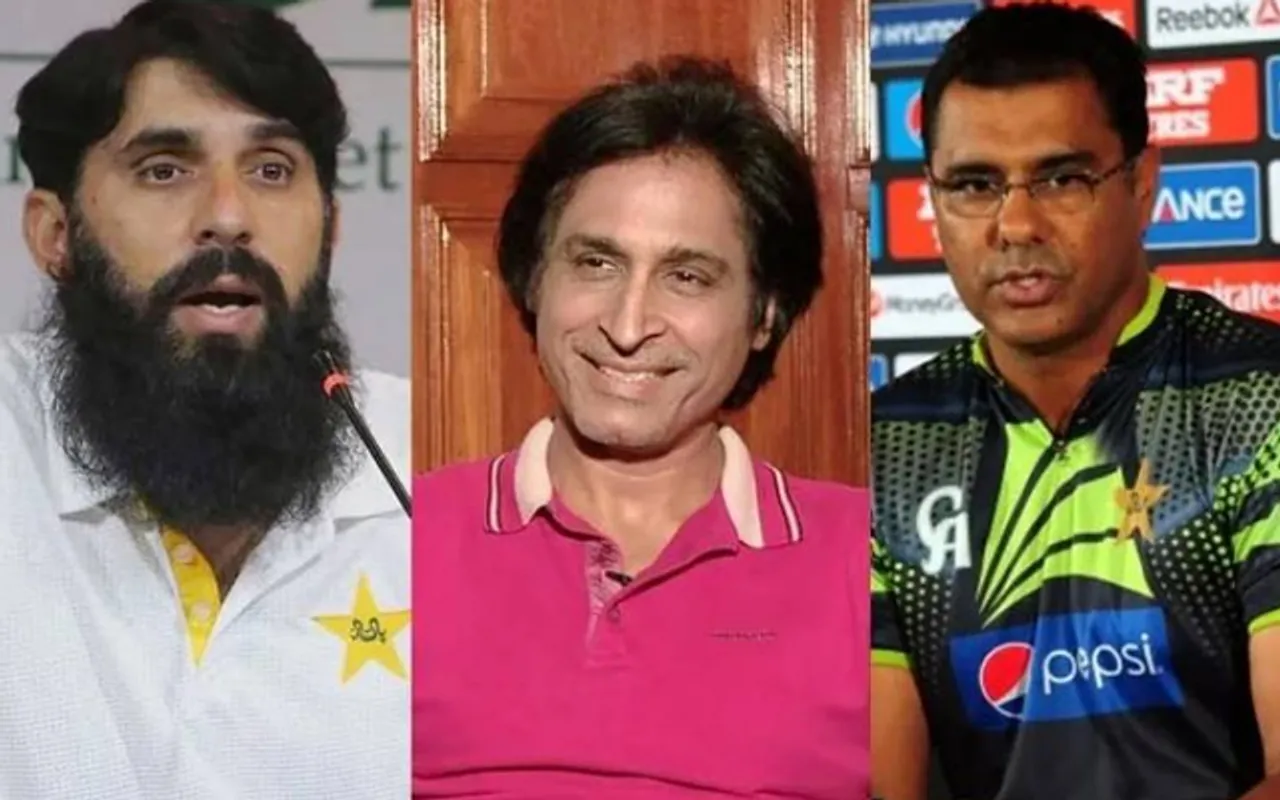 Pakistan Cricket Board underwent a series of changes earlier this month as Ramiz Raja was sacked as the chairman, with Najam Sethi taking over the role. In addition, Shahid Afridi was also named the interim chief selector with fellow former cricketers Abdul Razzaq and Rao Iftikhar Anjum joining the former Pakistan captain in the panel. The changes came after Pakistan faced a 0-3 clean sweep defeat to England in the home Test series in November-December
Since being removed from the post of chairman of PCB, Ramiz has been in the news due to his statements. The latest salvo is about his decision to sack Misbah-ul-Haq and Waqar from their roles as head coach and bowling coaches days before the 20-20 World Cup 2021.
"They received their full payments for two years. They were given full respect. As a chairman, it was my right to dismiss them. Even now, they are talking about removing Saqlain Mushtaq and replacing him with Mickey Arthur. I made contracts in such a way that I didn't want the board to be left with a coaching setup for three years," Ramiz said.
They would've left in January/February anyway: Ramiz Raja
Opining that he felt a change in the coaching staff was necessary before assuming the post in the Pakistan Cricket Board. He said that he talked with his former teammate Waqar and the officials talked with Misbah too.
"We had yearly contracts. They (Misbah and Waqar) would've left in January/February anyway. We brought a new management. It wasn't easy for me. I've played with Waqar, I talked to him in detail. The CEO talked to Misbah. It obviously didn't look good that the change took place with a week or 10 days before the T20 World Cup. But I had an idea that we could only go to a certain extent with them. When I used to do commentary, I realised that a change was necessary," said the former PCB chief.