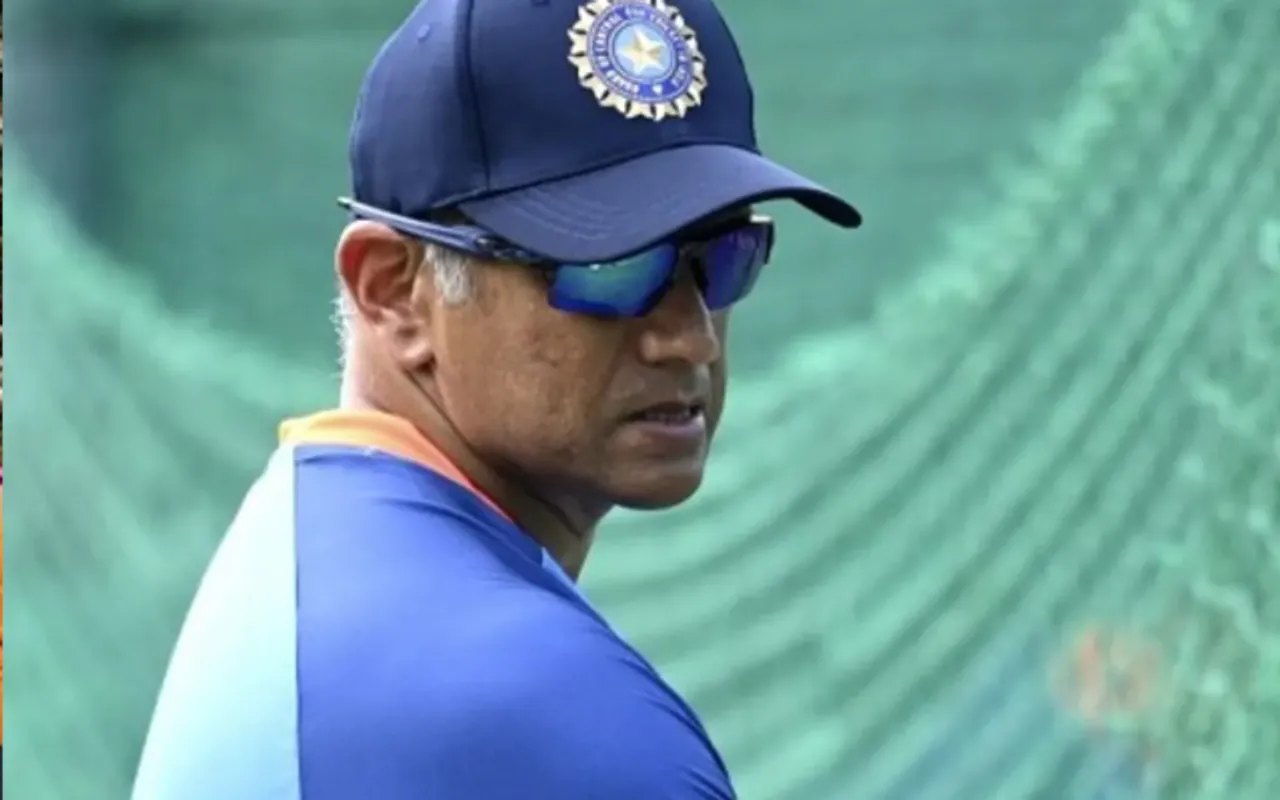 Indian cricket is on a decline, or so it seems. Workload management, intent, and injuries are just some of the issues plaguing the team, and despite everything, the team just doesn't look like winning a major tournament anytime soon. The team have succumbed to two ODI series defeats to New Zealand and Bangladesh following an embarrassing defeat to England in the T20 World Cup semifinals.
Indian Cricket Board may consider making V.V.S. Laxman the next head coach of the Indian men's team after the end of Rahul Dravid's contract, which currently runs till the 2023 ODI World Cup. Now a report said that it is reliably learnt that should Dravid not consider an extension as men's team head coach, instead Laxman, who is currently the Head of Cricket at the National Cricket Academy (NCA) in Bengaluru, could be the person to take the top job.
The early days were easy for Dravid as Team India registered regulation wins at home against New Zealand, West Indies, and Sri Lanka. However, the real test began after that and the picture emerging after a year of Dravid in charge is not too rosy. India lost the rescheduled Test in Birmingham from a position of strength.
Laxman is currently the head of the National Cricket Academy 
Apart from grooming the next generation of players at the NCA, Laxman had travelled with the India U-19 team for their successful 2022 World Cup too and played a very proactive role with the young bunch during their campaign in the West Indies. The 48-year-old was one of the contenders when Dravid replaced Ravi Shastri after the 20-20 World Cup in 2021. Laxman travelled several times with the Indian national cricket team as a head coach in Dravid's absence.
Laxman was also with the Indian team for the 2022 edition of the 20-20 Asia Cup in the UAE when Dravid was down with Covid-19 and also travelled to New Zealand as the head coach of the team for their white-ball tour immediately after the 20-20 World Cup ended in November 2022.
Laxman has filled in as the head coach of the Indian team in Dravid's absence. He was with the team for the bilateral series against Ireland in June 2022, as well as for the first T20I against England and the short tour of Zimbabwe as well.