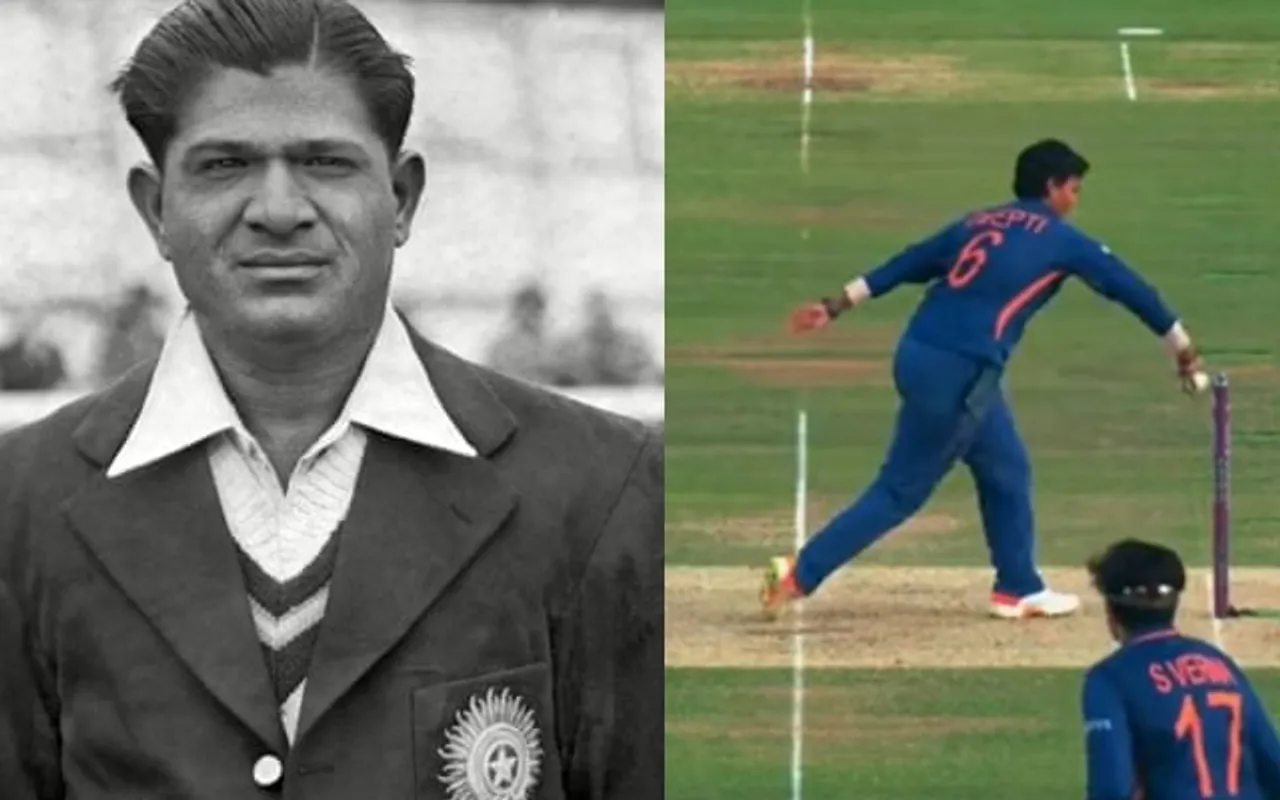 The Mankad debate was reignited once again and it is making headlines in the world of cricket ever since Australian cricketer Adam Zampa attempted it during a Big Bash League (BBL) 2022-23 game. Over the past week, demands to scrap off usage of the term 'Mankad' for a non-striker run out have erupted throughout Australia and the cricketing community.
Zampa tried to run out a Melbourne Renegades batter at the non-striker end for backing up too far, and the whole cricketing world began to lose its mind, even more so when the umpire ruled him not out as he was too late to remove the bails.
Mankad's grandson Harsh Mankad came forward and finally broke the silence on the matter and stated that he is delighted for his grandfather's name to be kept alive and he hopes that he has urged people to not speak for them.
"Personally, I'm always delighted to see my grandfather being remembered. I feel it to be a great honor for our name to be associated with a cricketing term. I'd love to see the "Mankad" or "Mankading" stay and keep alive his memories and legacy as a great competitor and sportsman deeply respected and admired by everyone I've met and those who knew him and experienced life with him," he said.
Rahul Mankad fought hard: Nishita Mankad
However, not everyone in the Mankad family shares Harsh's view. Nishita Rahul Mankad, the wife of Vinoo's late son Rahul, has come out against the term.
"(That's) my nephew's personal view, not that of the Mankad family, My late husband Rahul Mankad fought hard to have the cricket council body remove the family name from this form of dismissal, as it is inappropriate for a legitimate form of dismissal to stigmatize a legendary cricketer." She said.
The term 'Mankad' was first invented by Australian cricket fans when on the 1948 Australia tour, the iconic Indian cricketer Vinoo Mankad ran out Bill Brown at the non-striker's end. An aggravated Mankad, annoyed by the sight of the batter constantly wandering around the crease even before the ball was bowled, took the bails off and ran him out. From then on, the name for this unconventional decision stood the test of time before it was objected upon.