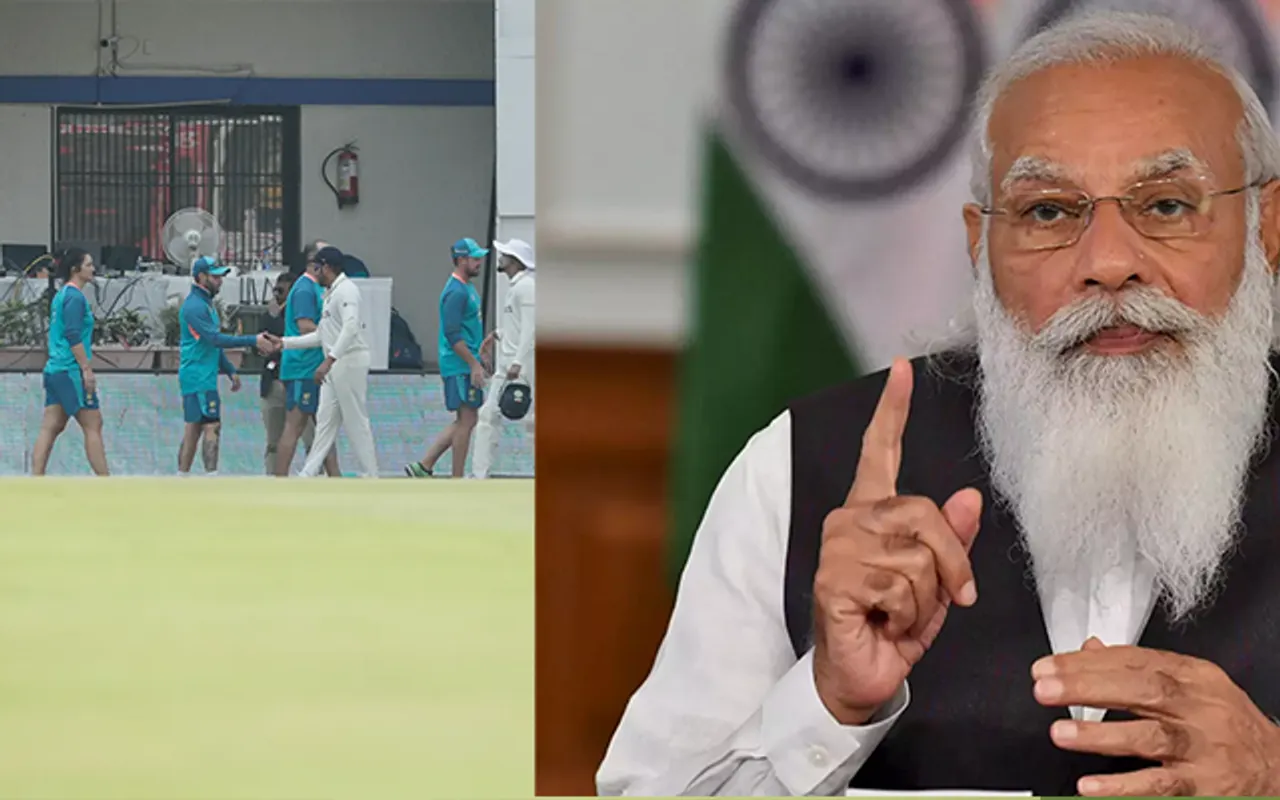 The fourth Test match of the Border-Gavaskar series which will be played on March 9, has already gained a lot of attention as Indian Prime Minister Narendra Modi and Australia's Prime Minister Anthony Albanese will be there to attend the final match of the series.
It is now reported that Modi will be tossing the coin for the fourth Test match. However, fans are hoping that it will bring some good luck for India as they lost the 3rd match. Meanwhile, the Australian PM confirmed the news that he and Modi will be present at the time of the toss in a radio interview in Perth. However, the Australian PM didn't make it clear whether he or PM Modi will toss the coin.
"There is a lot of pressure on because myself and Prime Minister Modi are tossing the coin. The host of the interview asked a question to him, he replied, "how do two people toss one coin", the Australian PM said, "I have no idea how it is going to work. But he is the home Prime Minister. So, I think he will be in charge."
Indian team might make some changes in their playing XI
The final Test match of the four-match Test series will be played at the Narendra Modi Stadium in Ahmedabad from March 9. The Indian team would like to keep alive the hopes of the Global Test Championship final by winning the last Test, while the Kangaroo team will take the field with the intention of leveling the series 2-2. However, they have already qualified for the WTC final.
Talking about India's performance in the series so far, the bowlers have done really well but the batters have disappointed the fans. Apart from Rohit Sharma, Ravindra Jadeja, and Axar Patel no other batter was able to provide anything special in the series so far. Australian spinners have done more than the expectations as they were successful in trapping the Indian batters with their spin. It is expected that the Indian team will make some important changes in playing XI for the decider. Wicketkeeper-batter KS Bharat failed to impress and Ishan Kishan might be making his debut.
Here's how fans reacted:
Niche liberandus ko dekh ke bas ek hi chiz yaad aa rhi h pic.twitter.com/rMLMCVYpfB

— yuvraj (@yuvraj60683406) March 8, 2023
Is he replacing Siraj in the team?he is a fast bowler
Inse tej koi nhi fekta

— Aman Yadav (@amanyadaw1545) March 8, 2023
Hat ja bhai
Ab Tera Bhai Referee bh banega

— Highway Azam (@KingZimbu) March 8, 2023
Bowling bhi karwa lena pic.twitter.com/8xVhm8Pt3n

— 규식미라 (@Ikmitra1) March 8, 2023
😂🤣😂🤣 Ab ye kya hain match haarna hain vadapao ko.

— 🇮🇳 Vipul Sehgal (@VipulSehgal312) March 8, 2023
yeh kar raha hai 18 ghante kaam

— THALA Junior (@THALAJuni0r) March 8, 2023
Aur first spell bhi

— Pradhyuman Bishnoi (@Indian_manda) March 8, 2023
Lage haath opening bhi karwa lo.. rahul se to zyada run maar hi denge.. 😂😂😂

— Aditya (@aditya10on9) March 8, 2023