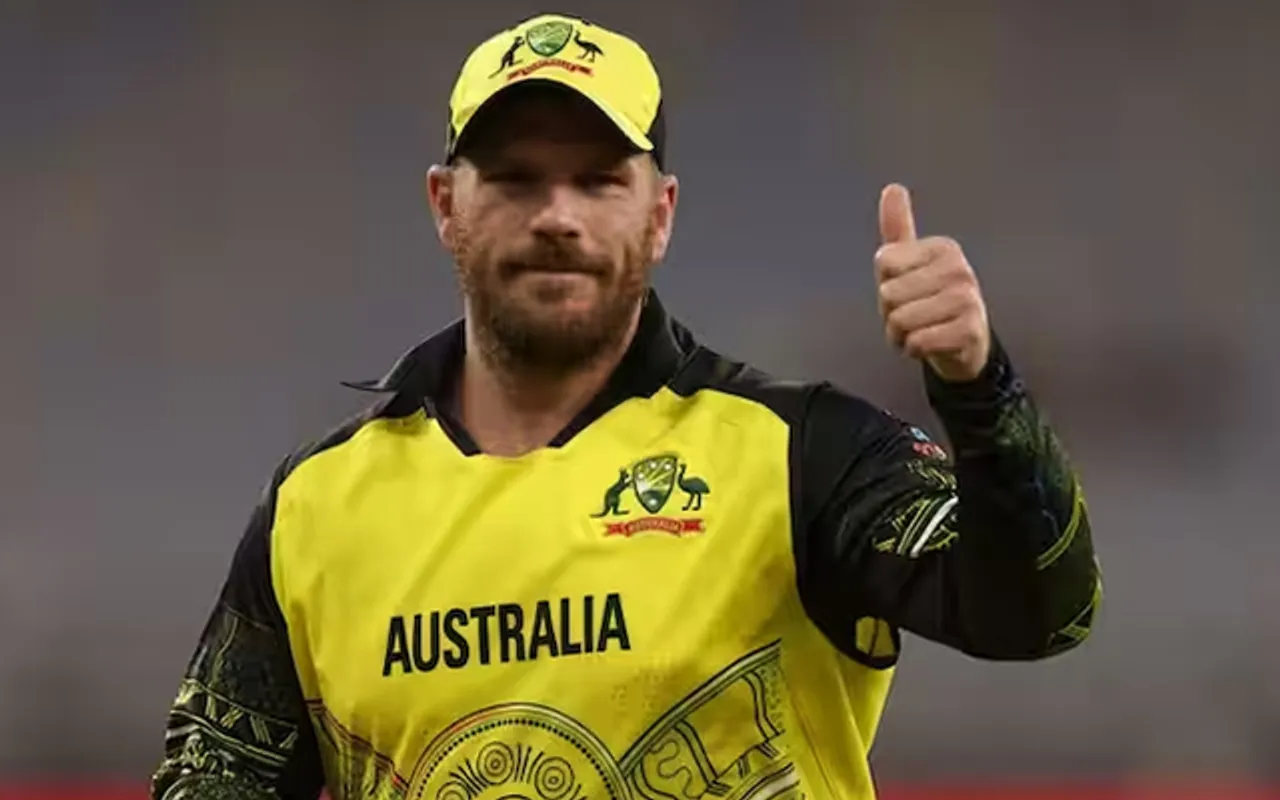 The four-match Test series between India and Australia will begin on February 9 at Nagpur ground. And days before that, former Australia captain Aaron Finch announced his retirement from international cricket on the morning of February 7. Finch already said goodbye to the ODI format in the year 2022.
Under the captaincy of Finch, the Kangaroos won the 20-20 World Cup for the first time in the year 2021. At the same time, when the Aussies won the ODI World Cup in the year 2015, Finch was also an important part of the team at that time. Finch, a naturally aggressive batter, played only 5 Test matches in his 12-year-long career. Finch announced his retirement on social media and wrote:
"Realising that I won't be playing on until the next 20-20 World Cup in 2024, now is the right moment to step down and give the team time to plan and build towards that event. I also want to say a huge thank you to all the fans who have supported me throughout my international career."
"I'd like to thank my family, especially my wife Amy, my team-mates, Cricket Victoria, Cricket Australia and the Australian Cricketers' Association for their support to allow me to play the game I love at the highest level. I also want to say a huge thank you to all the fans who have supported me throughout my international career."
Two memories I cherish the most: Aaron Finch
Talking about Finch's international career, who made the Australian team the 20-20 World Cup winner for the first time under his captaincy, he has scored a total of 5406 runs in 146 ODIs at an average of 38.89, including 17 centuries. On the other hand, Finch has scored 3120 runs in 103 T20 International matches at an average of 34.29, which includes 2 centuries.
Apart from this, in his small 5 Test matches small career, he could not manage to show anything amazing. Finch has scored only 278 runs in 10 innings of Test at an average of 27.08, in which 2 half-centuries have been recorded. He also talked about the memories of when the Australian team won both the 50-over and 20-20 World Cup.
"Team success is what you play the game for and the maiden 20-20 World Cup win in 2021 and lifting the ODI World Cup on home soil in 2015 will be the two memories I cherish the most. To be able to represent Australia for 12 years and play with and against some of the greatest players of all time has been an incredible honor," he added.
Here's how fans reacted: he add
One of the legend of T20i cricket🔥
Will remembered his aggressive approach to the format✨Thank you Finch for your spicy pinch to the T20s🤝Hope to c yaa in BGT commentary 🥂

— Mathurji (@IamMathur0) February 7, 2023
RCB destroyed his career 😔

— LEONCINO (@LEO_ImTheONE) February 7, 2023
Aaron Finch. 🔥🙌After McCullum only Aaron plays like him 🫡

— Aniket (@AniketN_79) February 7, 2023
Its a shame that even better t20i openers than Rohit are retiring . But that shameless old guy is still try to take place

— Kohlified. (@123perthclassic) February 7, 2023
Highest t20 individual scorer 🔥🐐

— Vijay Annabhathina (@vijay_m8n) February 7, 2023
No doubt one of the greatest

— Adarsh Vardhan (@Adarsh9500) February 7, 2023
Iske darawane sapno m aaj bhi Bhuvi aata hota 😂

— Tonald Drump (@Sexyano_Donald0) February 7, 2023
Meanwhile who are in line to replace him as captain pic.twitter.com/yjK7J6IBP4

— Prasun Jha (@jprasun21) February 7, 2023