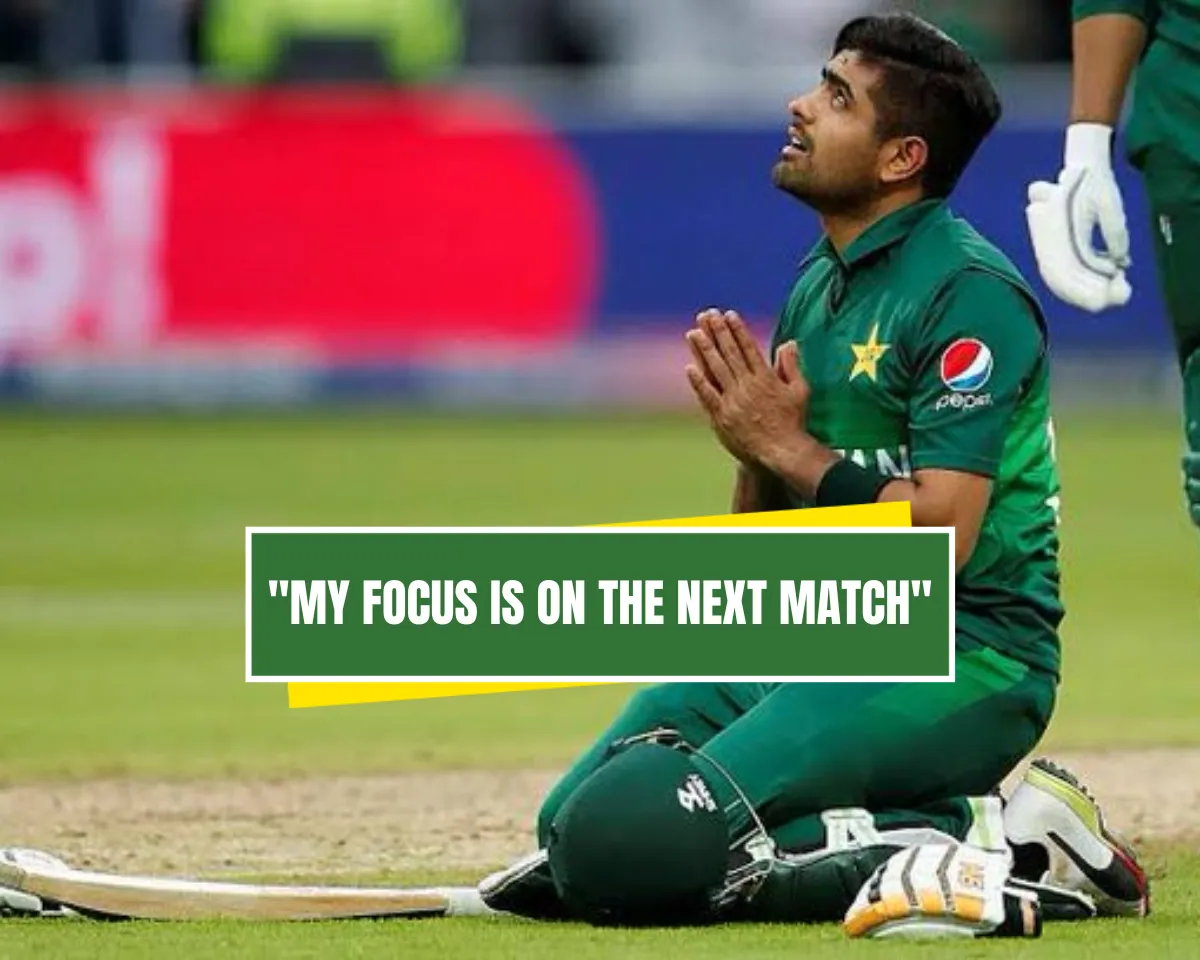 Babar Azam has spoken about the future of his captaincy. Ahead of Pakistan's campaign against England in the ODI World Cup 2023, the Pakistani captain arrived at the press conference. A reporter asked Babar about the future of his captaincy. Babar said that he has his focus on the upcoming match between Pakistan and England and revealed that he would take a call on captaincy after returning to Pakistan. 
"About the captaincy, as I said, once we go back to Pakistan or after this match, we will see what happens. But right now, I am not focusing on this; my focus is on the next match," said Babar. The decision of Babar will be interesting to see, as he was criticised by the former cricketers, experts, and fans after some of his decisions in the tournament were highly questionable. 
Pakistan has not had a great time in the ODI World Cup 2023. After beating Netherlands and Sri Lanka in the first two matches of the tournament, Pakistan struggled to get the momentum going. In the games following them, Pakistan lost to India, Australia, Afghanistan, and South Africa. The losing streak led to a lack of confidence among the players. 
Big win necessary for Pakistan against England
But it seems as if Pakistan has returned back to winning ways. In their last 2 matches, Pakistan has won against Bangladesh and New Zealand respectively. Against Bangladesh, Pakistan won by 7 wickets. The 1992 champions won against New Zealand by 21 runs via the DLS method, in a rain-affected game. To everyone's surprise, Pakistan won it despite conceding 401 runs with the ball. 
It has helped Pakistan to stay alive in the tournament. But in their last match, Pakistan found themselves in a must-win situation. They must not just win, but win by a huge margin. If they bat first, they must post a big total and win the match in excess of 287 runs. If they bowl first, they must reduce England to a low total and chase it down in less than 2.4 overs.