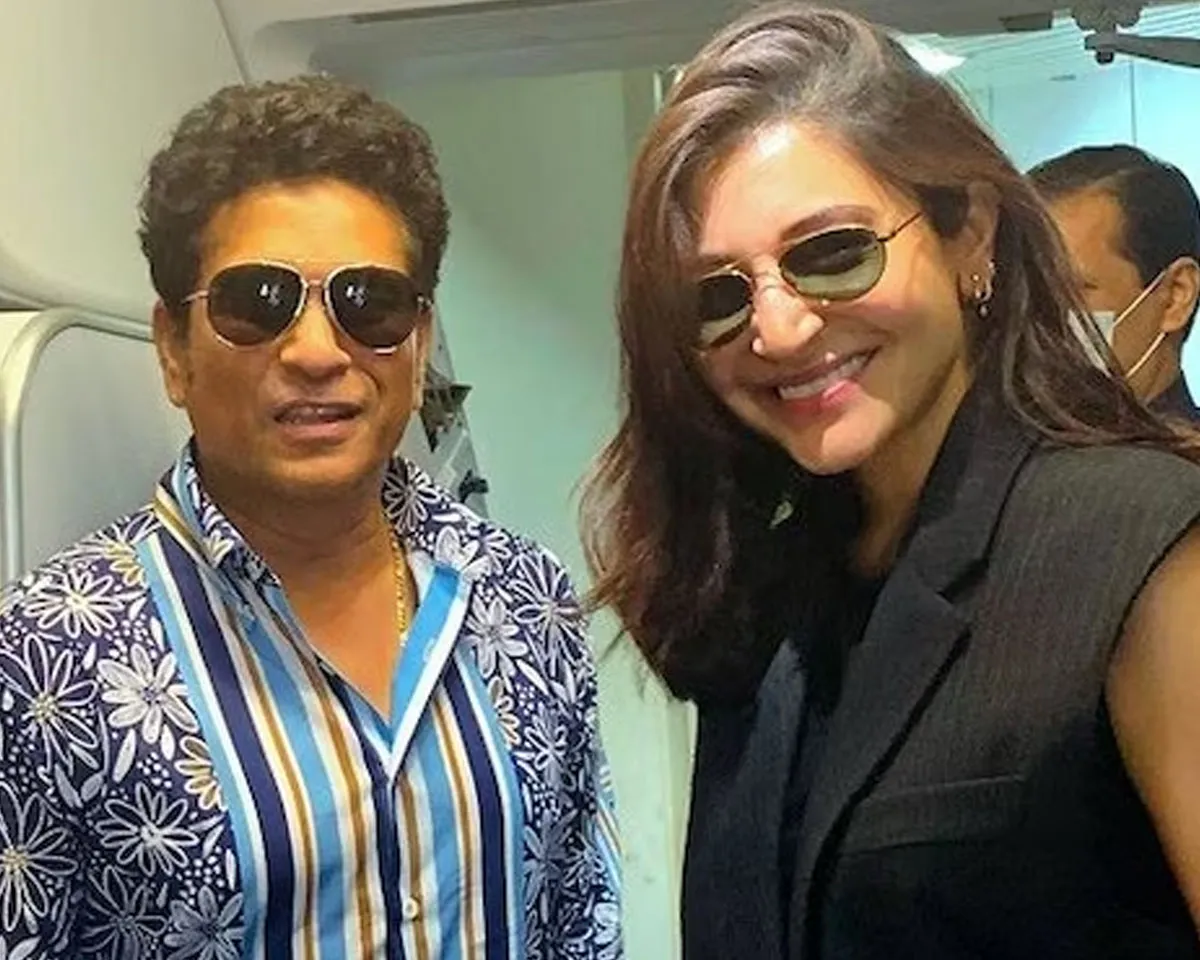 The day is finally here as India and Pakistan play the 12th game of the ODI World Cup 2023. Ahmedabad is the venue and Narendra Modi Stadium saw a huge crowd assemble to watch the game. This is the 8th time that the two teams were playing each other in World Cup cricket history.
Both teams are under pressure as they head into the marquee clash of the event. India and Pakistan have played two games winning both. Pakistan has so far beaten the Netherlands and Sri Lanka. India on the other hand has beaten Australia and Afghanistan in Chennai and New Delhi. 
Rohit Sharma won the toss and chose to bowl, the stadium saw New Zealand beat England easily while chasing during the 1st game. Pakistan went in with the same team that played against Sri Lanka. India made one change and it was the return of Shubman Gill in place of Ishan Kishan. Gill had missed the first two games of the ODI World Cup 2023 due to dengue. 
Anushka Sharma and Sachin Tendulkar reach Ahmedabad to watch the game –
Former batting legend Sachin Tendulkar is in Ahmedabad to watch the biggest game of the ODI World Cup 2023. The 50-year-old has played five World Cup games against Pakistan in World Cup. It was Sachin Tendulkar's 85 that won India the game and helped them reach the finals and win the tournament. 
#WATCH | Gujarat: Actress Anushka Sharma arrives in Ahmedabad for the India Vs Pakistan ICC Cricket World Cup match in Ahmedabad today pic.twitter.com/vTJVYXsg68

— ANI (@ANI) October 14, 2023
On reaching Ahmedabad, Tendulkar said, "I am here to support the team. Hopefully, we get the result we all want". Not just the Indian batting superstar, Anushka Sharma the Bollywood actress, and Virat Kohli's wife is also in town. 
The fans who had come to the stadium were treated to some amazing performances before the game began. Some of the leading Bollywood singers enthralled the crowd as the fans found their voices.
There was a huge cheer when Rohit Sharma won the toss and chose to bowl. Shubman Gill's name got a loud cheer as well as he is a local lad playing for Gujarat Titans in the IPL. The 24-year-old is making his tournament for India during ODI World Cup 2023.