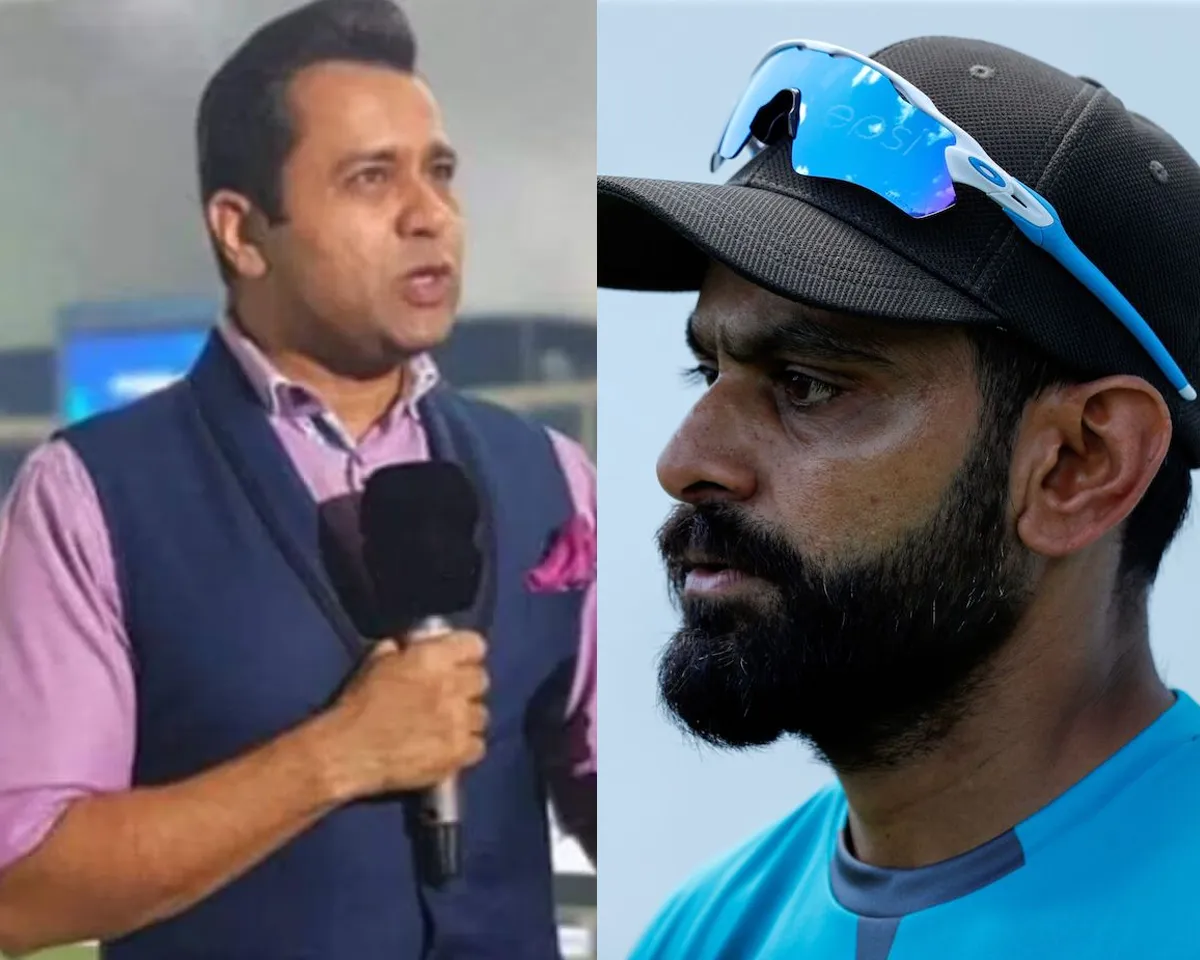 Former Pakistan cricketer Mohammad Hafeez recently took a dig at the Indian Cricket Board by criticising the pitches that are being used for the ongoing 2023 ODI World Cup. Highlighting the Chennai pitch where Team India started their campaign, the veteran all-rounder asked if the Cricket Governing Body or India is organising the tournament. Hafeez raised the issue again when the M. A. Chidambaram Stadium hosted its second match between New Zealand and Bangladesh on Friday. 
In a conversation with a Pakistan channel, Hafeez claimed the conditions of pitches in India are changing. He said that if the pitch conditions show differences for NZ vs BAN as compared to IND vs AUS, the Indian Cricket Board has a strong influence in organising the marquee event. 
"At first, tomorrow the decision will be made whether the tournament is being organized by the ICC or the BCCI. Till now, there are three venues where two matches have been played – Hyderabad, Delhi, and Dharamsala. The pitch conditions were similar and it behaved similarly in both games. If the pitch is the same in Chennai, which was used for India vs Australia, then it's understandable. But if there are slight changes, you can understand who is organizing the tournament," said Hafeez. 
"There should not be any influence, it's an ICC tournament. It has to run as per its curators and instructions. If tomorrow's pitch's relevance is similar and the momentum is the same, it's understandable. But if there's a slight change like if it's a batting track or different conditions, this is a big question mark and that's my statement," Hafeez added. 
Soon after the pitch report was out for Friday's match in Chennai, Hafeez shared pictures of the surface used for NZ - BAN and AUS - IND. 
Two different characteristic pitches at the same venue #Chennai. Sawal tou banta hai??? #CWC23 #GameOnHai pic.twitter.com/DOxTovr28T

— Mohammad Hafeez (@MHafeez22) October 13, 2023
Don't be surprised if the pitches behave radically: Aakash Chopra schools Hafeez 
The former Pakistan T20I captain's controversial statement quickly went viral, but he was schooled by Aakash Chopra. The former India opener slammed Hafeez and explained why pitches at the same venue behave differently. He added that this phenomenon will continue to be common in all stadiums throughout the World Cup.
"Brother, the square at Chennai (and at many other stadia in India) have pitches made with different soil now. Red-Black and mixed. As you'd know…pitches made with different soil component will play differently. Therefore, don't be surprised if the pitches behave radically different at the same venue throughout the World Cup," Chopra said.