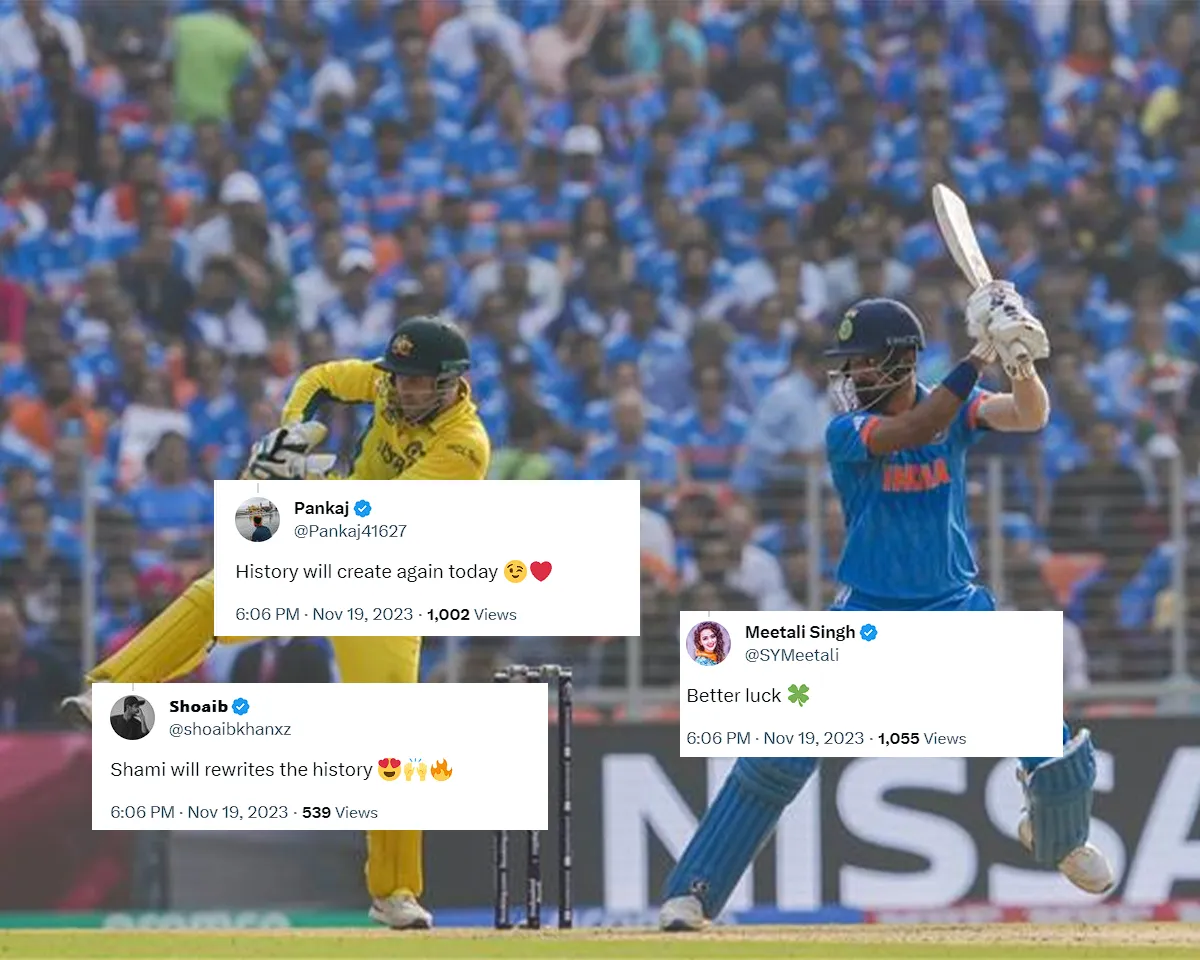 India vs Australia is playing in the final of the ODI World Cup 2023. India got off to a fantastic start after being invited to bat first, with skipper Rohit Sharma providing the Men in Blue with another solid platform. The Men in Blue have posted a total of 241 runs in their 50 overs. The pitch was a bit slow and the batters in the middle order had a challenging day while scoring runs. 
This is the first time the Men in Blue have been bowled out in the whole tournament. Opener Shubman Gill was the first one to be dismissed by Mitchell Starc for just 4 runs as the batter mistimed and gave a catch at the mid-on. Virat Kohli and KL Rahul scored half-centuries respectively with the batters holding the innings after they were reduced to 81/3. 
Kohli will remain the tournament's highest run scorer with 765 runs at an average of 95.63, including six fifties and three centuries. Rahul has been brilliant in the middle order but he also failed to accelerate at the right time and was back in the dugout scoring 66 runs off 107 balls. The former on the other hand scored 54 runs. The Indian bowling attack has now a big responsibility in their hand and defends the target of 241 runs. 
Australian bowlers all out India for the first time 
Adam Zampa and Pat Cummins were economical in their stints, allowing only 22 runs in 12-17 overs and not allowing easy runs to be scored. Mitchell Starc picked three wickets and bowled brilliantly. The Indian bowling attack has performed superbly in the tournament and they have to pick quick wickets in order to defend the low score.
Rohit Sharma said in the pre-match press-conference, "Before the start of the World Cup. I had plans to play such kind of cricket. I didn't know whether it will work or not. With little freedom I wanted to express myself. During England game also I changed my approach and that is what senior players do. I changed my tactics."
Here's how fans reacted:
Believe in our bowlers 🔥

— Sankott (@Iamsankot) November 19, 2023
History will create again today 😉❤️

— Pankaj (@Pankaj41627) November 19, 2023
Hahaha....its fact🇮🇳🏆

I wish today they defend 2nd lowest target in CWC final🏆🇮🇳

— A Class Cricket (@aclasscricket92) November 19, 2023
Better luck 🍀

— Meetali Singh (@SYMeetali) November 19, 2023
Let's go team India let's get behind our blue boys pic.twitter.com/0MFCj4mmQw

— Sammy 𝕏 (@sammyX39) November 19, 2023
Hahaha....its fact🇮🇳🏆

I wish today they defend 2nd lowest target in CWC final🏆🇮🇳

— A Class Cricket (@aclasscricket92) November 19, 2023
Shami will rewrites the history 😍🙌🔥

— 𝗦𝗵𝗼𝗮𝗶𝗯 (@shoaibkhanxz) November 19, 2023
It's a Blue Ocean babyyy 💙💙

— 𝗦𝗵𝗼𝗮𝗶𝗯 (@shoaibkhanxz) November 19, 2023