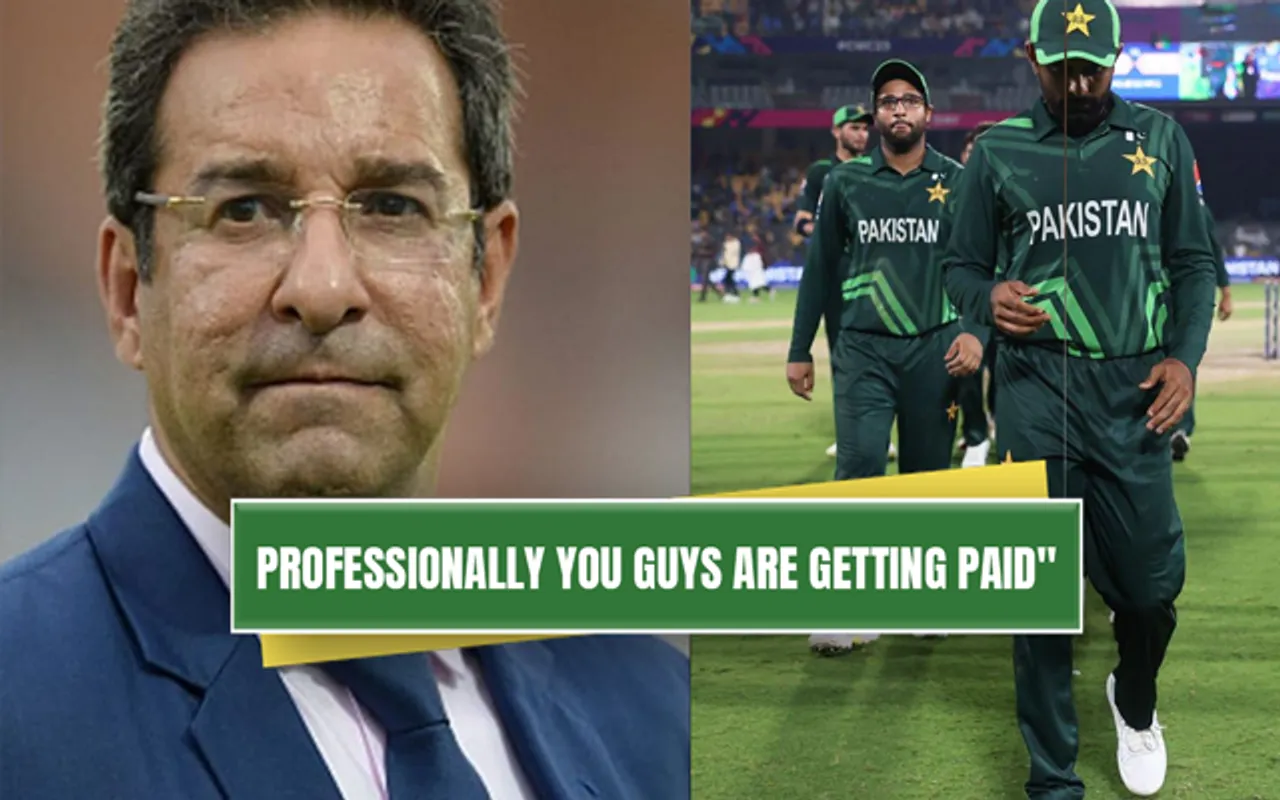 After a humiliating defeat against Afghanistan in the ODI World Cup 2023, the Pakistan Cricket Team faces huge criticism. In the round-robin game against Pakistan, Afghanistan registered a huge victory by 8 wickets in Chennai on Monday. After the defeat, former Pakistan skipper Wasim Akram slammed the Pakistan Cricket Board and questioned the fitness level of the players.
While speaking on 'The Pavallion' show of A Sports TV Channel, Wasim raised these questions. He said, "It was embarrassing today. To reach 280, losing just two wickets is pretty big. Wet pitch or not, look at the fielding and the fitness levels. We've been screaming for the last three weeks that these players haven't undergone a fitness test in the last two years. If I start taking individual names, their faces will drop. It looks like these guys are eating 8 kilos of mutton every day. Should there not be tests?
"Professionally, you guys are getting paid to play for your country. There has to be a certain criteria. Misbah, when he was coach, had those criteria. Players hated him, but it worked. Fielding is all about fitness, and that's where we are lacking. Now we have reached that same position, where we will pray for ifs and buts to happen", says a visibly frustrated Akram.
Shoaib Malik echoes Wasim Akram's comments
Further, Akram requested that the Pakistan Cricket Board don't mix favouritism with cricket and think about the country. "We were excited; we were No. 1, but man, come on! For the last 6–8 months, we had one chairman. And once he came on board for 3–4 months, he straightaway changed the coaching staff. We reached the final last year. But out of the blue, he came and shuffled things around. 'Get him out; throw this person out. Get your own guys in. You guys are seniors and elders to me, but next time onward, please... whoever becomes the chairman, think about the nation," he added.
On the same panel, Akram was joined by former Pakistan captains like Shoaib Malik, Momin Khan, and Misbah-ul-Haq. All three echoed Akram's frustration and said that the Pakistan Cricket Board needs to understand the importance of different formats and players. Malik also criticised Pakistan skipper Babar Azam and said that he is solely responsible for the current situation of the team.