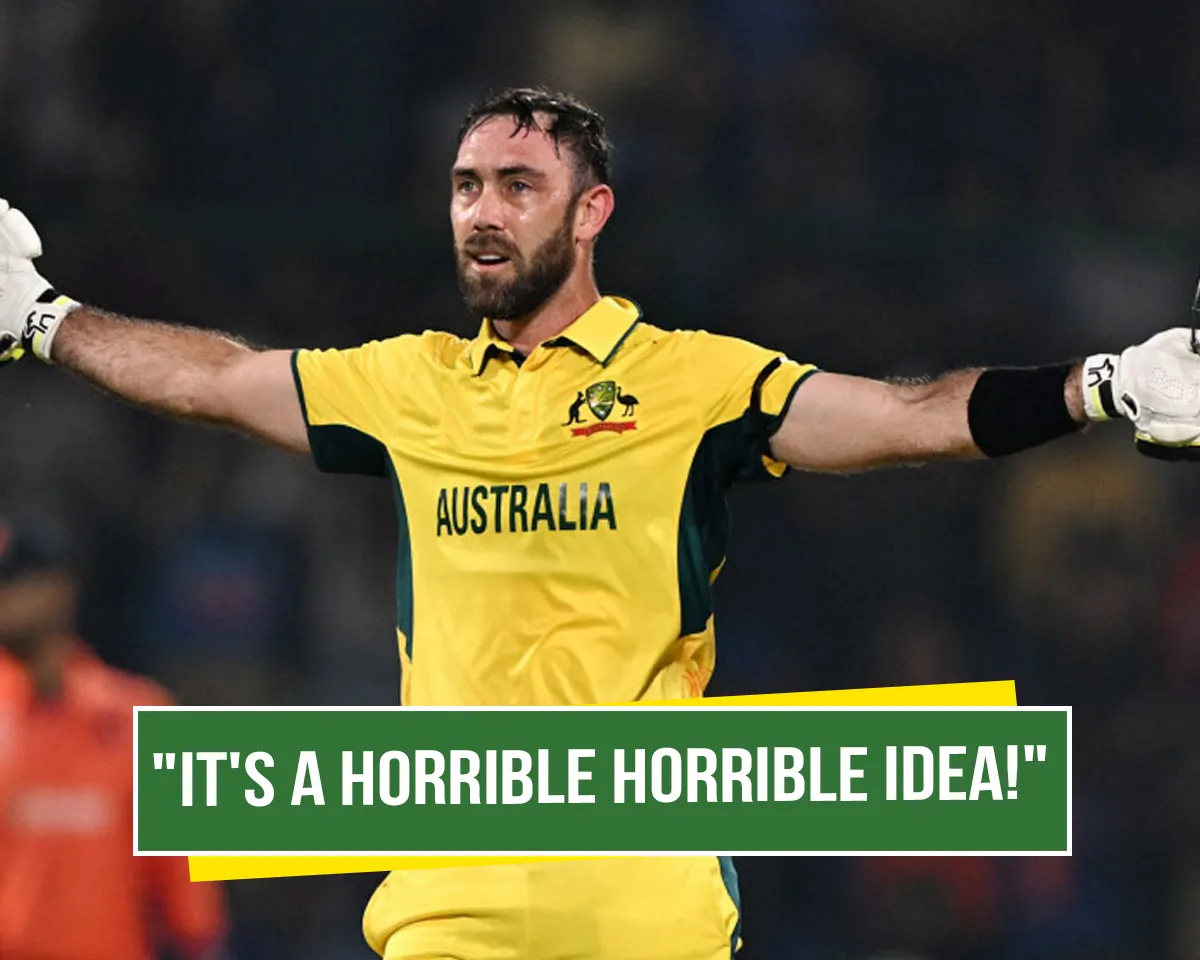 Glenn Maxwell had a great day in the field when Australia took on Netherlands in the ODI World Cup 2023. In Arun Jaitely stadium in Delhi, the big show registered the fastest ODI World Cup ton. The aggressive batter reached the landmark in 40 balls, making it one of the fastest tons ever in ODIs. The knock of Maxwell propelled Australia to a mammoth total of 399 runs against Netherlands. 
In his stay in the middle, Maxwell played some audacious shots. The unorthodox batter swept and reverse-swept the pacers for fun. It was as if the bowlers of Netherlands had no answer to Maxwell. The knock gave a huge advantage to Australia, in terms of momentum and runs on the board. It reflected in their body language while defending the target. they were all over Netherlands. 
However, Maxwell was not too happy with one aspect of the match. During the drinks break, as the light show happened in the stadium, Maxwell closed his eyes in frustration. After the match, when asked about the same in the press conference, Maxwell said that it was a horrible idea to have a light show during the match.
Great for the fans, horrible for the players - Glenn Maxwell 
"I had something like that light show, a similar thing happened at Perth Stadium during a Big Bash game and I just felt like it gave me shocking headaches it takes a while for my eyes to readjust. I just think it is the dumbest idea for cricketers when you have got this thing coming at you quickly and your eyes take so long to adjust," said Maxwell. 
"I think we had just lost a wicket and the lights at Perth Stadium went nuts, I was at the other end and it took me ages to get my eyes to go again and felt like I had a headache so I just try and cover up as much as I possibly can and ignore it. It's a horrible horrible idea! Great for the fans, horrible for the players," added Maxwell.