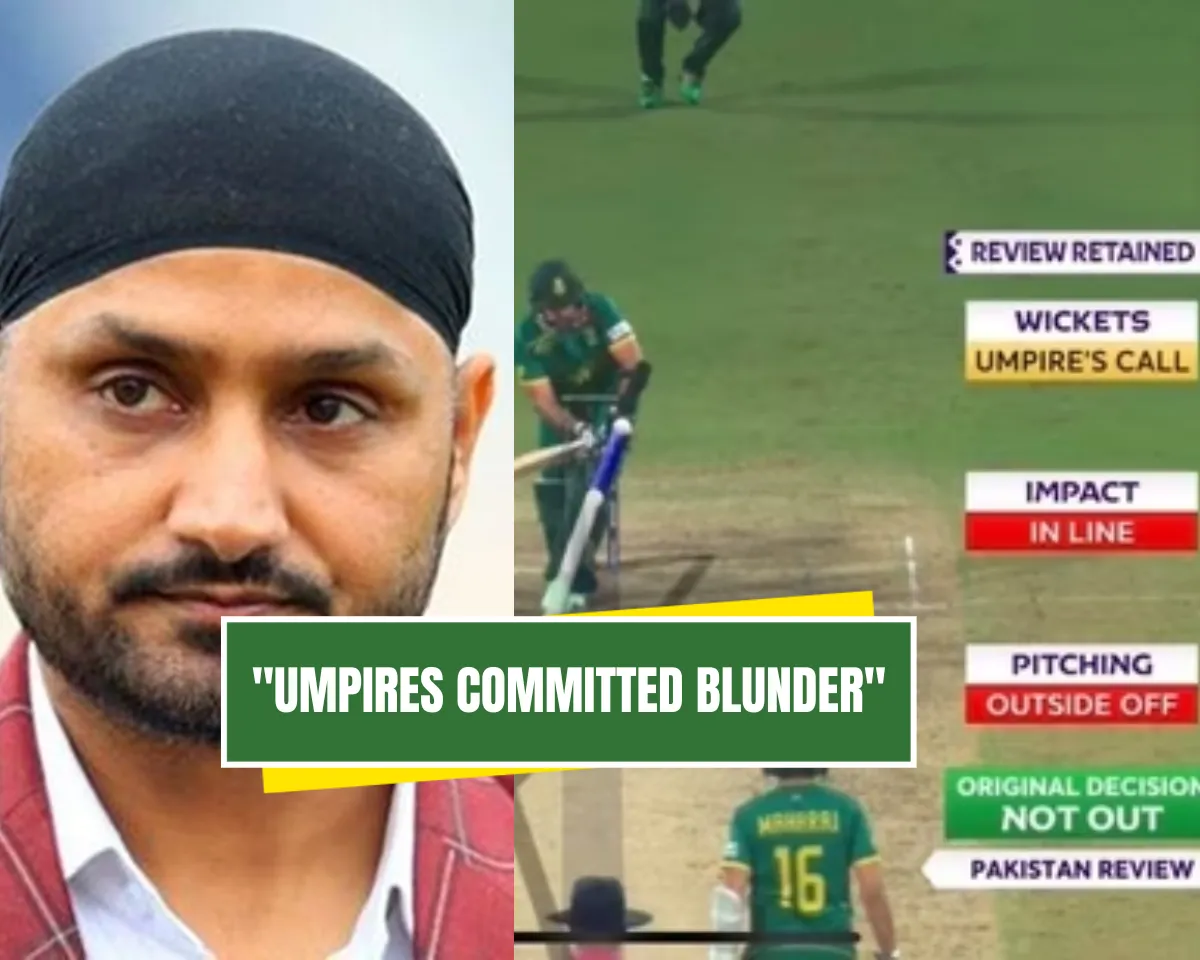 South Africa beat Pakistan in a thrilling encounter in the ODI World Cup 2023 as they edged out Babar Azam's side by one wicket. During the game, a controversial LBW decision went against the Men in Green. Former World Cup winner Harbhajan Singh has shown his displeasure over the decision of the umpire in the match.
Bhajji pointed out Tabriz Shamsi's not-out was the turning point of the game. The batter got trapped on the pads and the on-field official called him out. While Pakistan requested a review, the decision was upheld due to the umpire's call rule.
Pakistan has now lost four matches in a row and it is difficult for the 1992 World Champions to qualify for the semi-finals.  With two wins from six games, they are currently placed sixth in the points table. He lashed out at the umpires as he believed it should be given out even if the ball is just slightly clipping the stumps.
The off-spinner believes that the rule needs to be changed. He believes that if the ball clipping the stumps is ruled not out by the umpire, then a batter should not be given out if the ball has only just hit his edge and is in the hands of the keeper. Babar Azam was also agitated with the decision he showed his displeasure in the post-match conference. 
Pakistan did everything right, but the umpires committed a blunder: Harbhajan Singh
Harbhajan said, "Pakistan did everything right, but the umpires committed a blunder. If the umpire's call is going to be the final call, then what's the need to use technology? Rassie van der Dussen was given out by the umpire because the ball was clipping the stumps. Then, when Tabraiz Shamsi was batting, the ball was still clipping the stumps, but the umpire gave it as not out."
"If one ball is hitting the stumps, then you are out, and when another ball is hitting the stumps, you are not out. What is this drama? Who has made such a rule? Even if you play gully cricket, you are out if the ball hits the stumps."