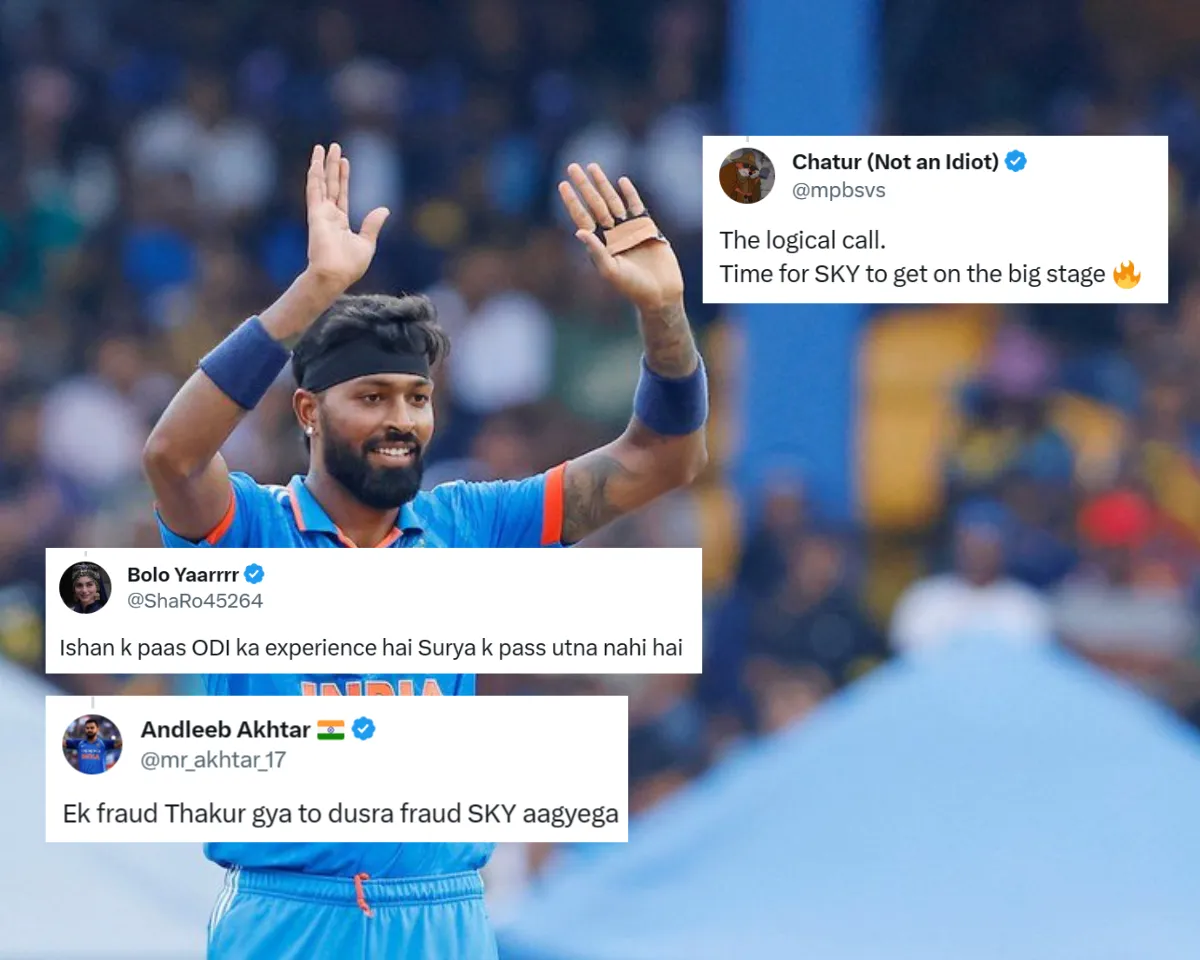 India is set to make a couple of changes in the match against New Zealand in the ODI World Cup 2023. In Dharamshala, India will be without the services of Hardik Pandya, who got injured himself during the match against Bangladesh. The ankle twist of the All-rounder means that India is forced to make a couple of changes in their Playing XI. 
Reports suggest that India will be playing Suryakumar Yadav in the place of Hardik Pandya in the match against New Zealand. The move comes as there is a need to strengthen the batting in the absence of Hardik. Apart from Suryakumar, there is no other genuine finisher in the team. Hence, reports suggest that the management is looking to bring in Suryakumar.
The move would mean that India would be going in with five specialist bowlers. In that case, Shardul as the fifth bowler would not be effective enough against a team like New Zealand. Hence, India is looking at bringing in Mohammed Shami for Shardul. The move would strengthen the bowling of India and will provide the attack a good strength in terms of the bowling prowess. 
Highly skillful players to replace Hardik Pandya against New Zealand
Suryakumar Yadav is a skillful batter. In T20Is, Yadav has a stellar record. The aggressive batter is unorthodox in nature and can take on the bowlers to add some quick runs. Though the right handed batter has not quite replicated his form in ODIs, he is trusted by the management to be the finisher in the side. He is likely to be in the playing XI till the return of Pandya. 
Shami has a stellar record in the ODI World Cup. At the moment, the right arm pacer has the best bowling strike rate for a bowler in the history of the tournament. Against big teams, Shami tends to give his best performances. India would be hoping the same from him in the absence of Hardik. Though it would reduce the batting depth, the bowling will be strengthened in a big way. 
Here's how the fans reacted to the news -
https://x.com/Vid_itt/status/1715675914623946831?s=20
https://x.com/mpbsvs/status/1715676006890320341?s=20
https://x.com/Mohdyasir6911/status/1715676125869781493?s=20
https://x.com/ShaRo45264/status/1715675966213591501?s=20
https://x.com/SachabhartiyaRW/status/1715678566967374299?s=20
https://x.com/mr_akhtar_17/status/1715675824823599287?s=20
https://x.com/Gauravg2152/status/1715676333328740734?s=20
https://x.com/LoyleRohitFan/status/1715677996768784718?s=20
https://x.com/Here4Virat/status/1715676005120233896?s=20