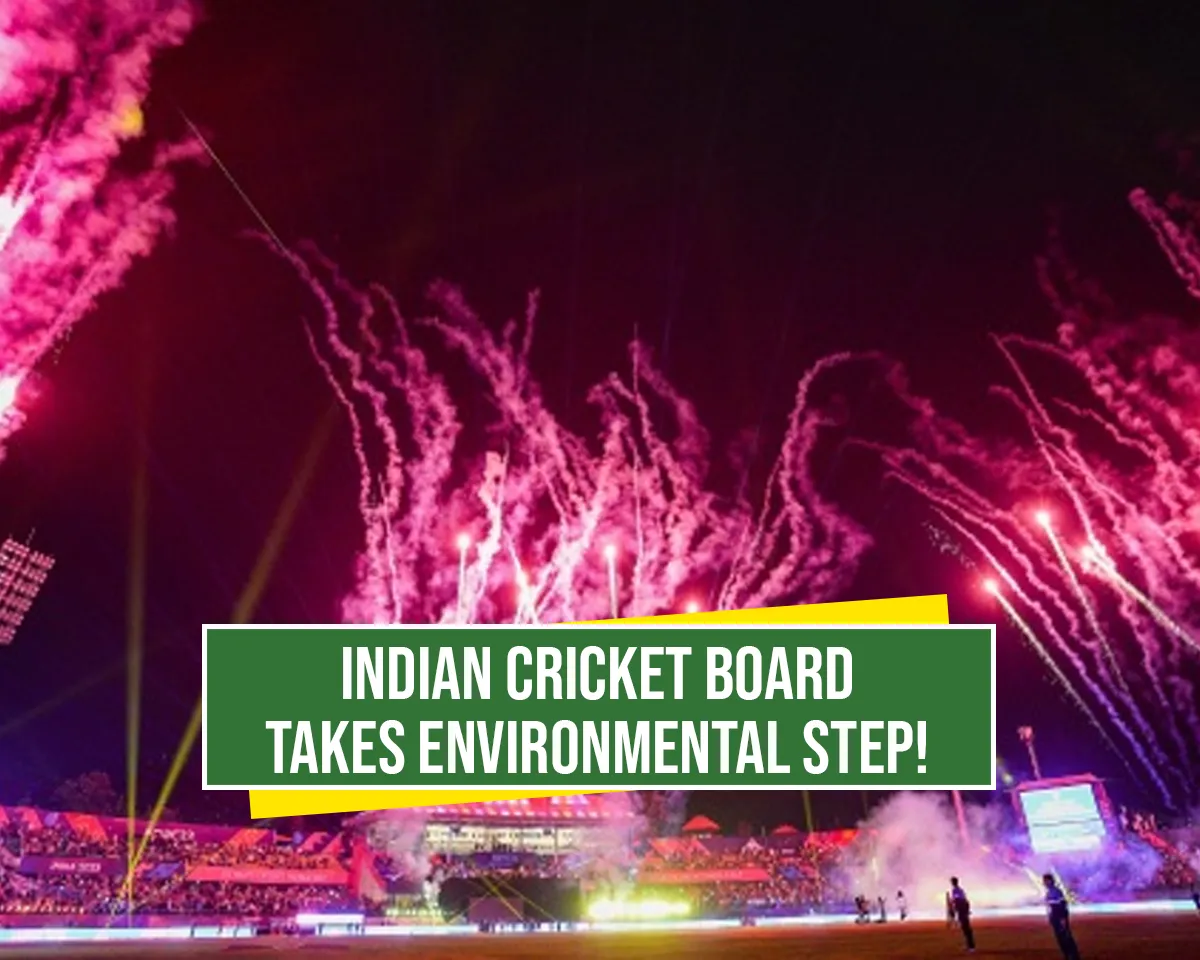 Amid the worsening air quality conditions in the major cities in India, the Indian Cricket Board has decided to stop fireworks. According to the latest news report, the ICB, along with the Apex Cricket Council, decided to stop fireworks in Delhi and Mumbai. The decision came on the day when the Mumbai High Court took suo Motu of the rising issue.
While speaking with a media house board secretary, Jay Shah emphasised the board's dedication to addressing environmental concerns. He also revealed their decision to refrain from hosting fireworks displays during the World Cup matches in Mumbai and Delhi. "I took up the matter formally with the Apex Cricket Council, and there won't be any fireworks displays in Mumbai and Delhi, which can add to the pollution level", Shah told a news outlet.
"The Board is committed to combating environmental issues and will always place the interests of our fans and stakeholders at the forefront," he further added. The decision to abstain from fireworks displays underscores the board's ongoing efforts to prioritise the well-being of the environment and its stakeholders during the prestigious tournament.
Can Sri Lanka pull out an upset on Thursday?
As India prepares to face Sri Lanka at the Wankhede Stadium in Mumbai on Thursday (November 2), their Asian counterparts Bangladesh and Sri Lanka will engage in a match at the Arun Jaitley Stadium in Delhi on Monday next week (November 6). However, the game between India and Sri Lanka holds immense significance.
The 2011 World Cup finals are repeating at the same venue. India had beaten Sri Lanka on April 2, 2011, to clinch their second ODI World Cup title after 28 years. However, in the ongoing tournament, Sri Lanka has been in on-and-off form. They have won just two games in the first six, while India has been unbeaten in the ongoing tournament. The Men in Blue will look to continue their winning run and qualify for the semifinals.