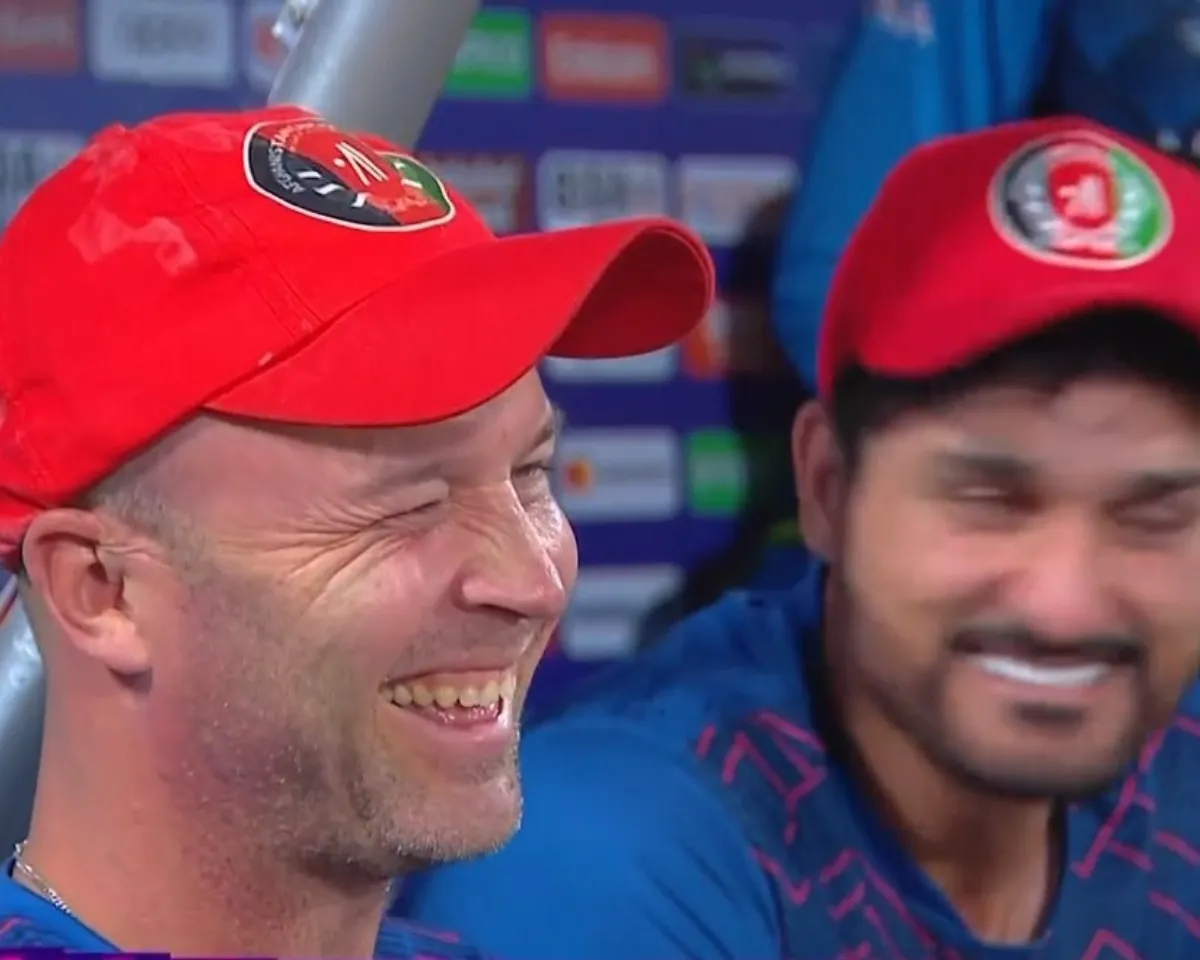 Afghanistan defeated England in the ODI World Cup 2023 for the first time in their history. In Arun Jaitley stadium in Delhi, Afghanistan defeated England by 69 runs. A collective effort from the bowling unit meant that Afghanistan overcame England on a spin friendly track in Delhi. The spin trio of Afghanistan played a key role in helping Afghanistan to win the match. They claimed 8 wickets between themselves. 
The players of Afghanistan celebrated the win by becoming emotional. It was visible that the win meant a lot for the players, the coaching staff, support staff, and everyone else in the dugout of Afghanitsan. After the match, the Afghanistan coach Jonathan Trott addressed the team in the dressing room and spoke of the magnitude of the win his team had achieved. 
"I think it'll take a while or hopefully it takes a little bit that sinks in pretty quickly because we've got to move on quite quickly as well. We got a game in Chennai in three days," said Trott as he addressed the team in the dressing room.. Trott reminded the team that they have a match in a few days time in Chennai and it might take some time for them to settle down to reality. 
'I think it's important that the guys enjoy it' - Jonathan Trott
Trott felt that it is important for the team members to celebrate the win. "But I think it's important that the guys enjoy it but also take stock and realise when they get a certain amount of things right in the 50 overs or the 100 overs completely, what they can achieve, and the level of team that they can put under pressure and compete with and win cricket matches," added Trott. 
"This is significant, certainly in the manner and by the margin as well. And the way that they played, at no time really, I think when we were batting, did we think we were running away with the game? We thought we had a decent total, but we had to bowl well and field well and the guys did that," Trott concluded.
Watch the video of Trott's speech here -