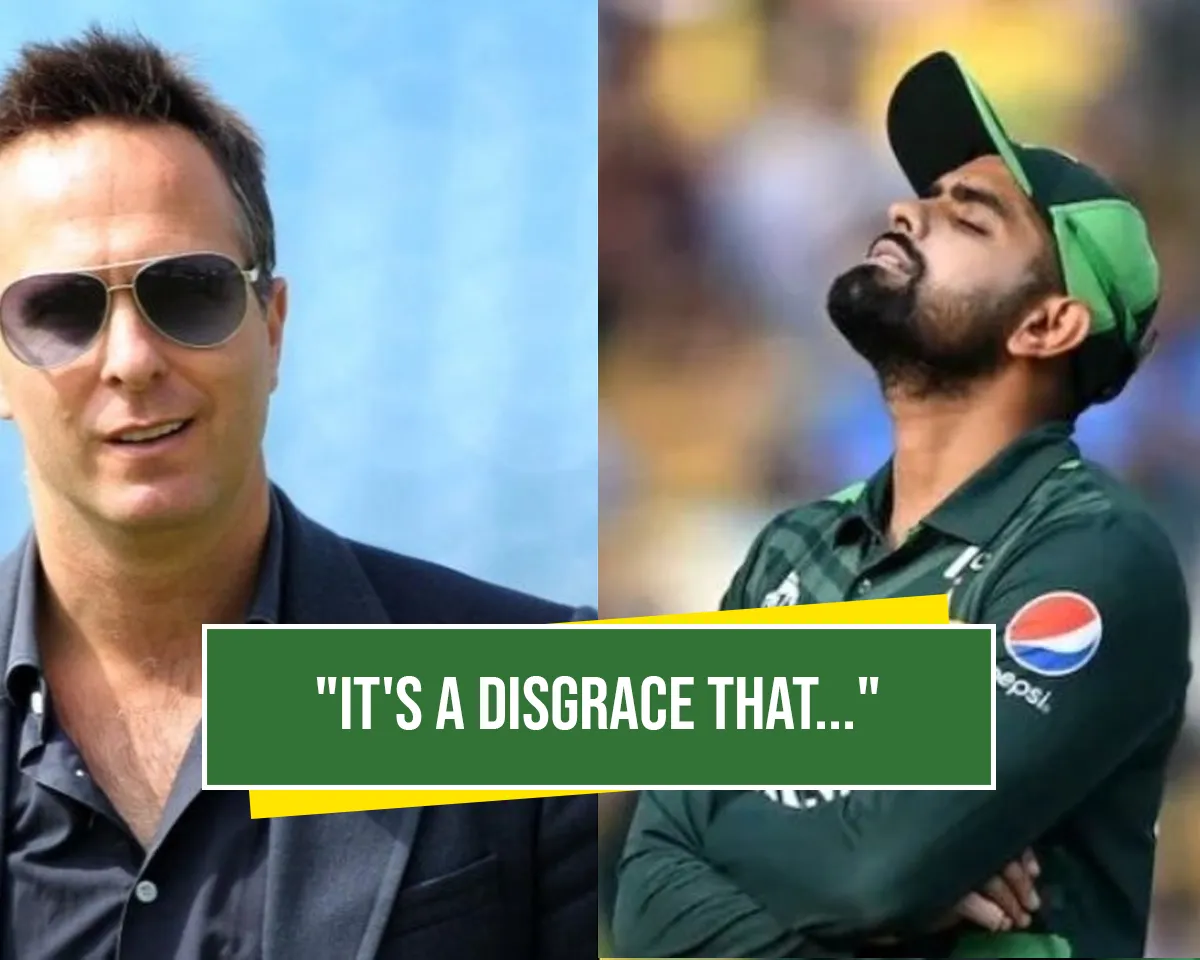 Pakistan skipper Babar Azam has been under huge pressure during the ongoing ODI World Cup 2023. After winning their two earlier games, Pakistan went through the ignominy of losing four games in a row.
The win over Bangladesh on Tuesday came as a huge relief for both the Pakistan skipper and the fans. Pakistan's seven-wicket win in Kolkata means that they are still in the race to make it to the semi-finals of the tournament.
Meanwhile, former England skipper Michael Vaughan isn't happy with the way Babar Azam has been treated so far. Known to offer his views without beating around the bush, Michael Vaughan has called out the Pakistani board over their conduct towards Babar Azam. 
Michael Vaughan comes out in support of Babar Azam –
Former England skipper Vaughan was recently in conversation with CRICBUZZ. The 49-year-old from Yorkshire offered his wholesome support to under-fire Pakistani skipper Babar Azam. 
Michael Vaughan said, "I do not like the lack of respect that Babar is being shown. I think it is a disgrace that these stories are being leaked. The story is that Shaheen Afridi is going to be the captain. Babar Azam is a fantastic player. World-class and absolutely fantastic for Pakistan."
The former England skipper also said, "When you see stories like this about captains during the World Cup, leave it to the end. If at the end of the World Cup, you think that he is not the person to take Pakistan cricket forward, no problem. You are allowed to make that decision. But, during the World Cup when the gossip is somewhat coming from your board, I find that very disrespectful."
Pakistani cricket was embroiled in a controversy recently. Rashid Latif revealed that Zaka Ashraf wasn't picking up or responding to the calls or messages from Babar Azam. The very next day the private conversation of Babar Azam was leaked on live TV.
No surprise to me that Pakistan produce a quality display with all the nonsense surrounding the team .. Delighted for the skipper @babarazam258 as he is being treated with no respect by the powers that be .. Pakistan are back at the races .. #CWC2023 #Pakistan

— Michael Vaughan (@MichaelVaughan) October 31, 2023
After the seven wickets in Kolkata on Tuesday, Michael Vaughan took to Twitter and wrote about the disrespect shown towards Babar Azam. "No surprise to me that Pakistan produce a quality display with all the nonsense surrounding the team. Delighted for the skipper babarazam258 as he is being treated with no respect by the powers that be .. Pakistan are back at the races."