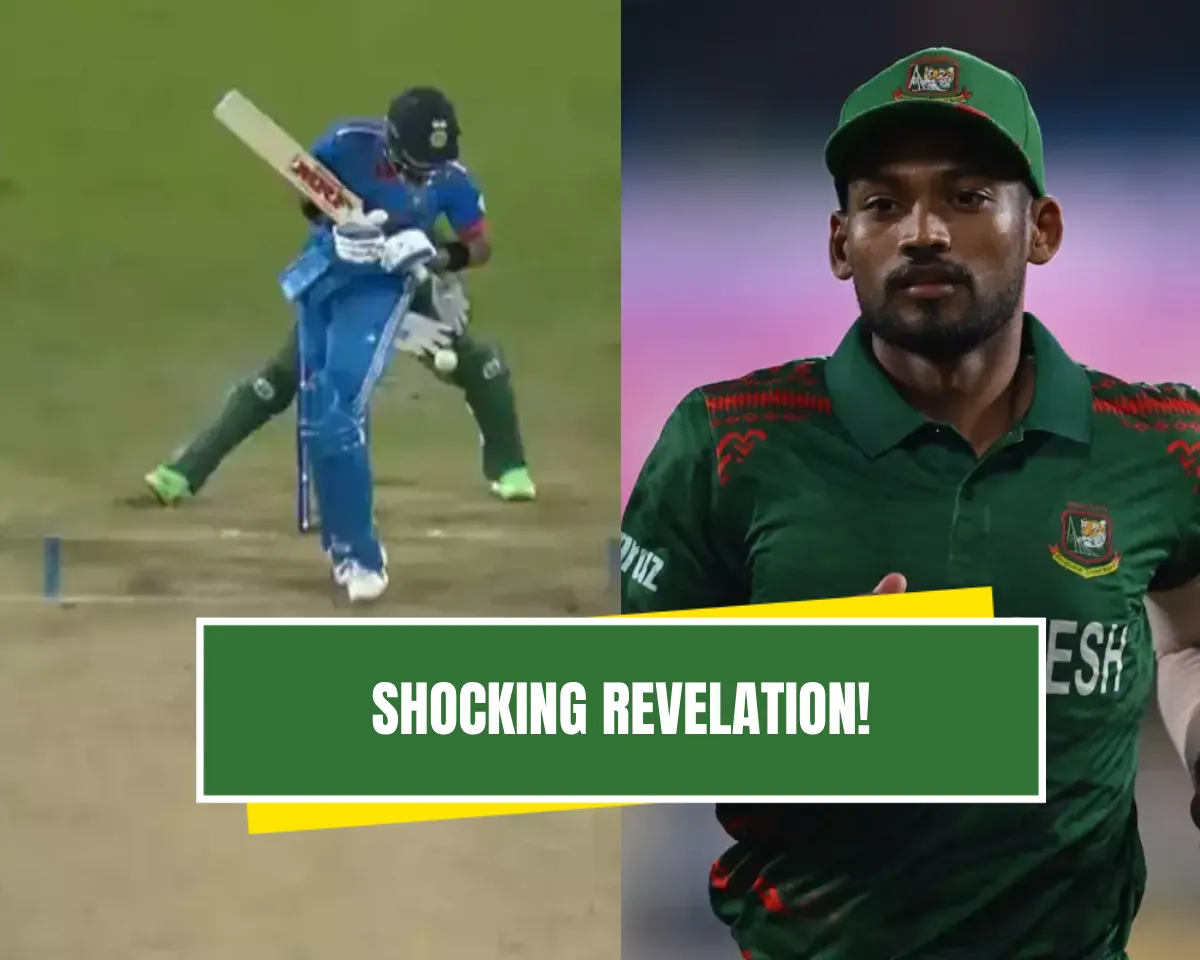 The Bangladesh skipper, Najmul Hossain Shanto who is also the stand-in captain, has refuted any suggestion that spinner Nasum Ahmed intentionally bowled a wide ball to prevent Virat Kohli from achieving a century during their ODI World Cup 2023 encounter. At that crucial juncture, Kohli was just three runs short of his hundred, and India needed only two runs to reach their target of 257.
The delivery from Ahmed went down towards the leg side but was not called a wide by the on-field umpire, Richard Kettleborough, which led to speculation. Shanto has come to Ahmed's defense following Bangladesh's third consecutive loss, emphasizing their commitment to playing a fair and proper match.
"No, no. There was no such plan. It was a normal plan. No bowler had the intention to bowl a wide ball. We tried to play a proper game. It was not intentional," Shanto said in a press conference.
The legendary India batter also ended the match in the 42nd over by smashing a six over the boundary, and he remained undefeated with a total of 103 runs. This dominant display secured a comfortable victory for India. It was a remarkable performance, signifying his 48th century in One Day Internationals (ODIs) and his 78th century in international cricket. This showcased his extraordinary batting skills and played a significant role in India's triumph.
Virat Kohli surpasses Sachin Tendulkar
The legendary India batter also reached a historic milestone by becoming the fastest cricketer to amass 26,000 international runs, surpassing the record previously held by Sachin Tendulkar. Before the Bangladesh match, Kohli had amassed 25,923 runs across 566 innings. This remarkable achievement was marked by a magnificent six in a World Cup match that took place in Pune.
In addition to it, the 34 year old holds the position of the fourth-highest run-scorer in international cricket. With a total of 26,026 runs accumulated across 567 innings in all formats, he boasts an impressive record of 78 centuries and 134 half-centuries. The top three players with higher run totals are Ricky Ponting (27,483 runs), Kumara Sangakkara (28,016 runs), and Sachin Tendulkar (34,357 runs). Notably, he has surpassed Mahela Jayawardene (25,957 runs), who now occupies the fifth spot in the list of leading run-scorers.