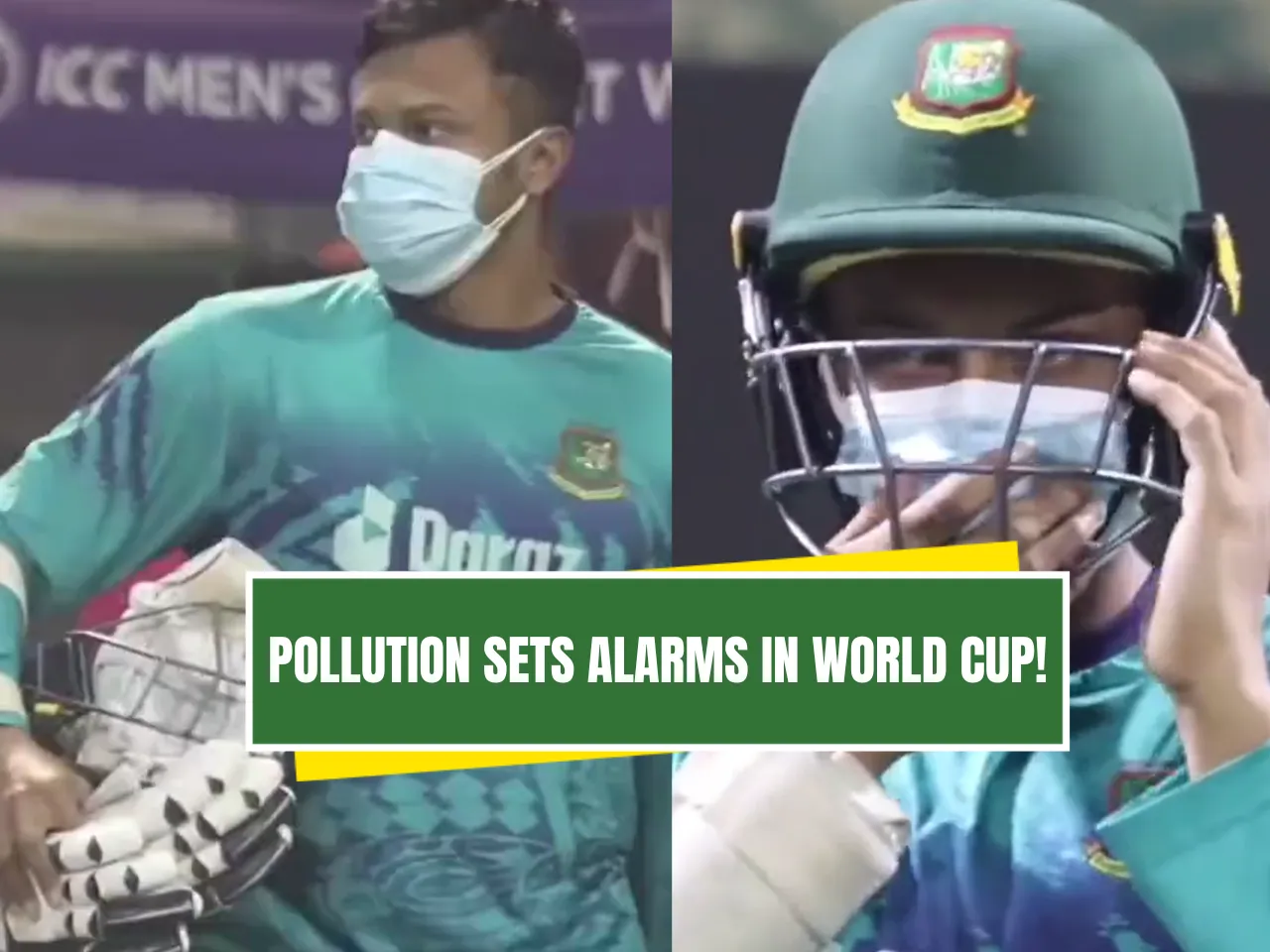 The scare of pollution in the north part of India has definitely increased in last few days. The magnitude of the problem was such that there were also chances of Bangladesh vs Sri Lanka ODI World Cup 2023 likely to be called off. On the day before their World Cup match against Sri Lanka in Delhi, only eight Bangladesh players attended the training session, as the rest opted to avoid the city's severe air pollution.
The coach of Bangladesh team, Chandika Hathurusinghe mentioned that those who skipped the session were individuals with asthma who were unwilling to risk exposure to the poor air quality. Earlier, Bangladesh had canceled one training session on Friday, and Sri Lanka also called off their training on Saturday. On Saturday evening, Bangladesh practiced with 13 players, but the following day saw a lower turnout for their training session.
"Our doctor has kept a close eye on players. Some of the players didn't turn up for practice because they are asthmatic, so they stayed in indoors. And even for practice, we're very conscious. We train what we have to train, and they go back into the dressing room. They don't spend time unless they're bowling or batting. We have taken some measures to minimize our exposure before the game," Hathurusinghe said
The team selection won't depend on air pollution: Hathurusinghe
The Bangladesh coach emphasized that although the team's selection for the game wouldn't be swayed by the air quality, they remained concerned about the potential long-term consequences of competing in such conditions. He even said that the team must continue to practice while remaining cautious about the lasting impact of these circumstances. The air quality is affecting both teams, and while it's far from ideal. The team have no alternative but to play under the prevailing conditions.
"The team selection won't depend on air quality. It will depend on conditions, our strength and opposition," Hathurusinghe concluded.
The Apex Cricket Council's air quality guidelines, along with input from a consulted pulmonologist, indicate that an Air Quality Index (AQI) measurement below 200 is generally deemed safe for playing conditions. A higher AQI may raise concerns regarding the feasibility of play, although it's important to note that this is a recommended threshold rather than an absolute cutoff point.