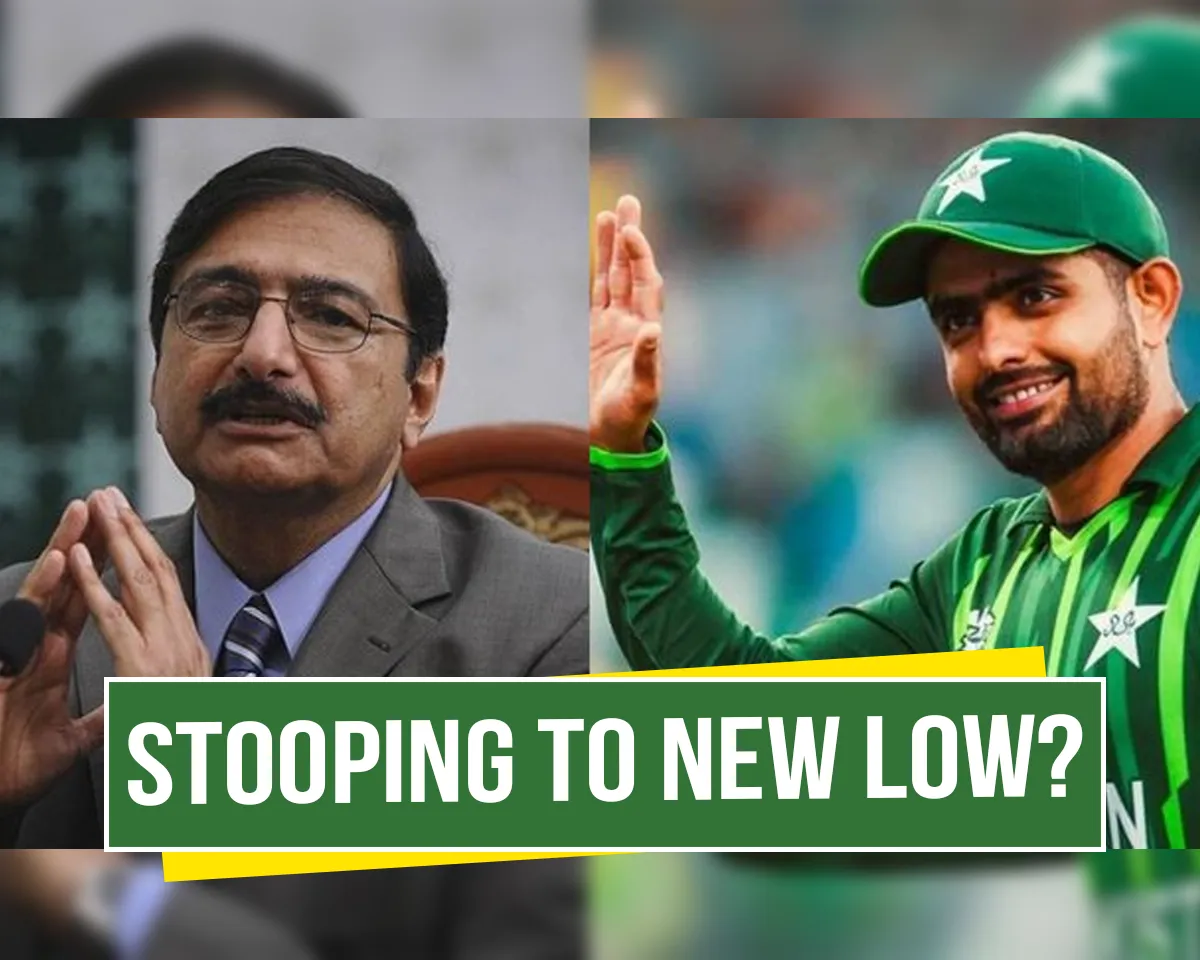 The things are getting worse outside the field for Pakistan. After a series of losses in the ongoing tournament for Pakistan, the blame game has started. The Pakistan captain has been under scrutiny for some of his decisions in the tournament. But what has been hurting Pakistan is the possible rift between players and the management. The reports suggest that not everything is fine in Pakistan. 
The management does no seem to be too happy with the captain. After the loss against Afghanistan, several reports have suggested towards a potential disagreement over some of the aspects. But what has gone worse is the Pakistan cricket board's chief leaking some of the text messages of Babar Azam in WhatsApp on Live TV. It was not good to see the invasion of privacy. 
It all started with an allegation from the former Pakistan WK batter, Rashid Latif. The former Pakistan cricketer claimed that Ashraf was ignoring the calls and texts from Babar. It probably did not go well with the Ashraf. He went live on a local news channel and refuted the claims of Rashid with a counter. Ashraf said that Babar has not tried to contact him in any way. 
Zaka Ashraf reveals WhatsApp conversation of Babar Azam 
"He [Latif] says that I don't pick up his [Babar's] call. He's never given me a call. The chief operating officer or the director of international cricket are expected to speak with the captain of the team," said Ashraf. To prove his stance, the Pakistan cricket board chief revealed the WhatsApp conversations of Babar with Salman Naseer, the chief operating officer of Pakistan cricket board. 
In the conversation, it seemed as if Salman enquired with Babar is he wished to talk to Ashraf. The Pakistan captain replied saying that he did not want to have any talk with Ashraf. Although it kinda proved that there was any miscommunication between Ashraf and Babar, it led to the people thinking the professionalism of Ashraf, who openly revealed the conversations which are deemed private.