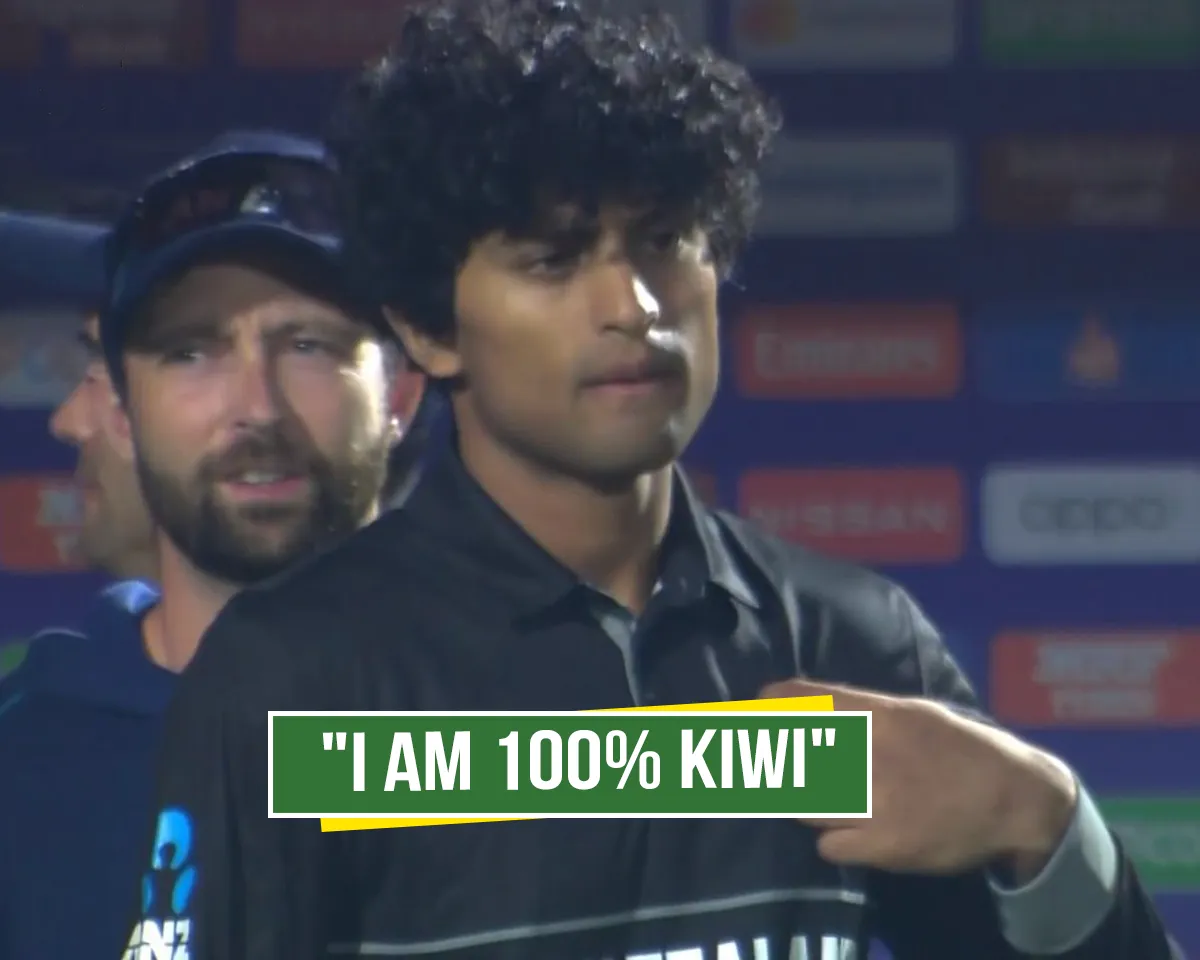 Rachin Ravindra has been in fantastic form in the ongoing ODI World Cup 2023. The Kiwi All-rounder has shined with the bat for his team in the absence of New Zealand's star player, Kane Williamson. Along with Daryl Mitchell, Ravindra has been the best performer for New Zealand in the ongoing tournament. It has helped them to remain at the top of the tournament. 
In the ODI World Cup 2023, Ravindra had 406 runs in 6 innings, at a batting average of 81.20, at a batting strike rate of 107.69, including 2 hundred and 2 fifty. Many of Ravindra's knocks have come against top teams in the tournament. Against England, he scored an unbeaten 123*(96), which gave New Zealand a good start to their tournament. It provided good exposure to Rachin.
Against the Netherlands, Ravindra scored 51 runs in 51 balls. The Southpaw scored 9 runs in 13 balls against Bangladesh. Against Afghanistan, Rachin scored 32 runs in 41 balls. He played another good knock, as he scored 75 runs in 87 balls against India in Dharamshala. Against Australia, Rachin fired with the bat, as he scored a fantastic 116(89) while chasing a target of 389 runs. 
'

I'm 100% Kiwi and I'm very proud of my Indian heritage' - Rachin Ravindra
The knock against Australia received huge praise from the former cricketers and the fans of the game. Despite losing the match, the Kiwi batter was impressive. In the post-match conference, Rachin was asked about his opinion on his roots in India and his career for the New Zealand team. The youngster gave a mature response to the question of the reporter. 
"Oh, well, I think, I've been asked this question a lot, but I guess I'm 100% Kiwi and I'm very proud of my Indian heritage. But I guess it's proud to be able to do it in the country where my parents were born and where they grew up and where a lot of my family is," said Rachin. The Kiwi batter further thanked the Dharamshala crowd for supporting both the teams in the match.