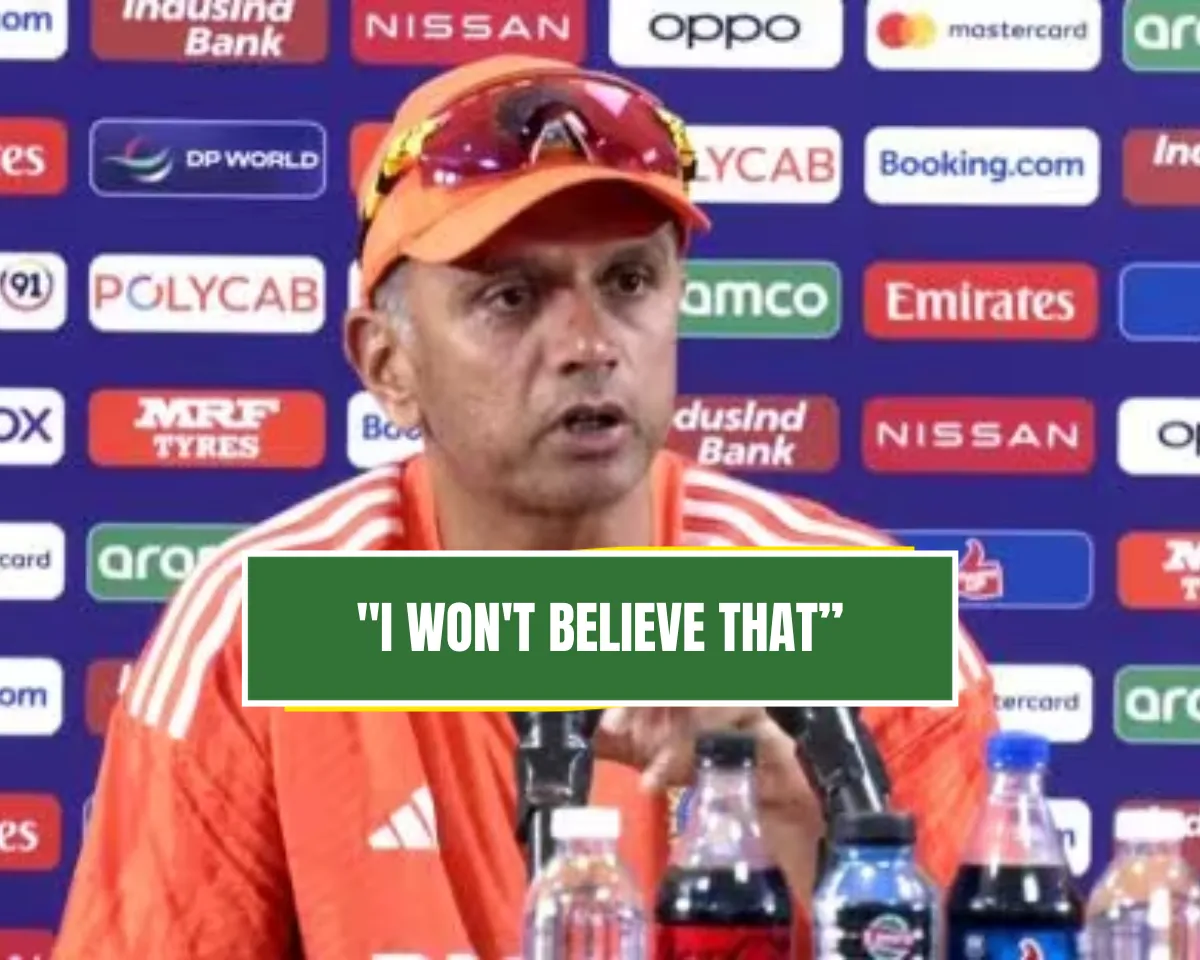 Australia defeated India in the final of the ODI World Cup 2023, at the Narendra Modi Stadium, Ahmedabad. The Men in Blue performed exceptionally well in the tournament they won 10 matches in a row. Rohit Sharma's side was unbeaten in the group stages as well. India lost their second final in the ODI World Cup history after 20 years against the same opposition. 
After the match reporters questioned over the slow game of the batters. But head coach Rahul Dravid has lashed back at the reporters explaining the reason and backing his players, saying they were not defensive and game circumstances made the batters do their job. KL Rahul played a 107-ball 66 runs inning and the fans slammed him for playing slowly and eventually not catching up with the strike rate as well. 
India defeated Australia in their first game of the league stages where Virat Kohli and Rahul played brilliantly when they were struggling 2/3 while chasing 200 runs. The latter was named the man of the match for his 97 run inning and staying unbeaten till the end. 
You have to change your strategy and tactics: Rahul Dravid
The reporter asked, "Last year in the T20 World Cup, we made 170 runs in 20 overs, and England chased it easily. When we made 240 runs - Australia did not face any difficulties. Rohit comes on this wicket and scores 45-47 in 30 balls. But on the other hand, there are some batsmen who can score 60-65 runs on 110 balls. And the strike rate is very low. So, what happens is that in big matches, we play a little scared."
Dravid replied to his question, "I won't believe that we played with fear in this tournament. In this final match, we were on 80 runs in 10 overs. We were losing wickets. When you lose wickets, you have to change your strategy and tactics. We showed that in this tournament. When we lost against England, we played differently. You have to play. You start with front foot cricket. And in this match, in the final, we didn't play anything out of fear."