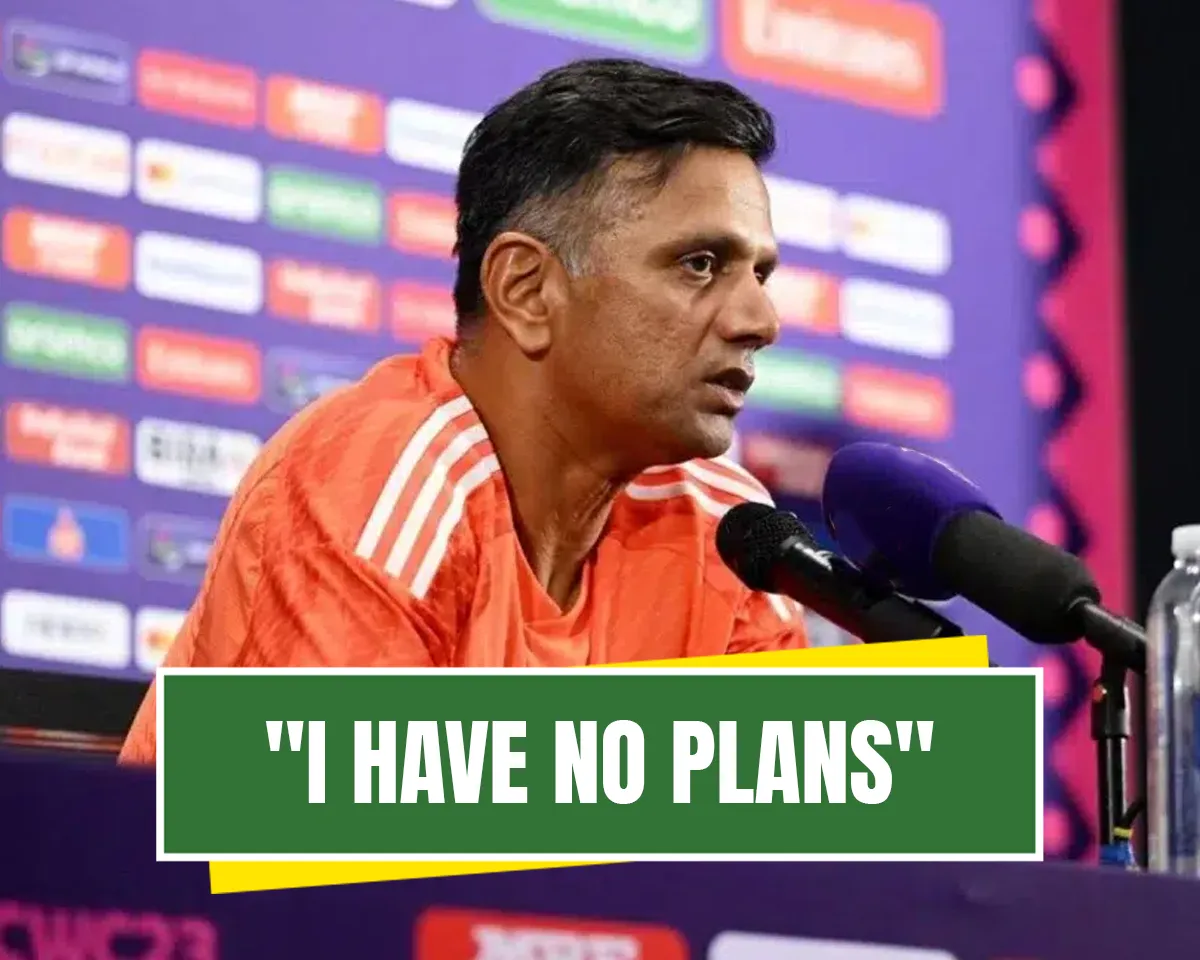 India lost the final of the ODI World Cup 2023 against Australia at the Narendra Modi Stadium, Ahmedabad. This was their second loss in the final of the World Cup since 2003 when they were defeated by the same opponents. The Aussies won their sixth World Cup and have been the most successful team in the tournament. Virat Kohli and Rohit Sharma went back to the dugout in tears as the Indian team was probably the best side to win the competition. 
After the match, head coach Rahul Dravid was there at the post-match press conference, and he needs time to reflect on his future with the national team even as his two-year contract ended on Sunday. The issue has not yet come up for discussion within the Indian Cricket Team, even though Dravid has guided the team to two tournament finals and one semi-final in his two-year stint.
Australia chased down the target of 241 runs with seven overs left. Travis Head scored a brilliant century and Marnus Labuschagne played a superb supporting role and scored a fifty as well. 
I haven't thought about it: Rahul Dravid
Rahul said, "I haven't thought about it. I've just come off a game. I had no time to think about this and no time to reflect on this. Yeah, I will when I get the time to do that. At this point of time, I was completely focused on this campaign and there was nothing else on my mind. And I haven't given any other thought to what happens in the future."
"To be honest, I am not really someone who's going to judge and analyse myself. I was really proud to work with. I think the players that I worked with over the last two years in all the formats, it's been a privilege. Honestly, I haven't thought about it. I think all our campaigns, all our energies were focused on this match, focused on this tournament, and focused till here. And I haven't actually given it any thought or I have no plans, I have had no plans of what's going to happen in the future."