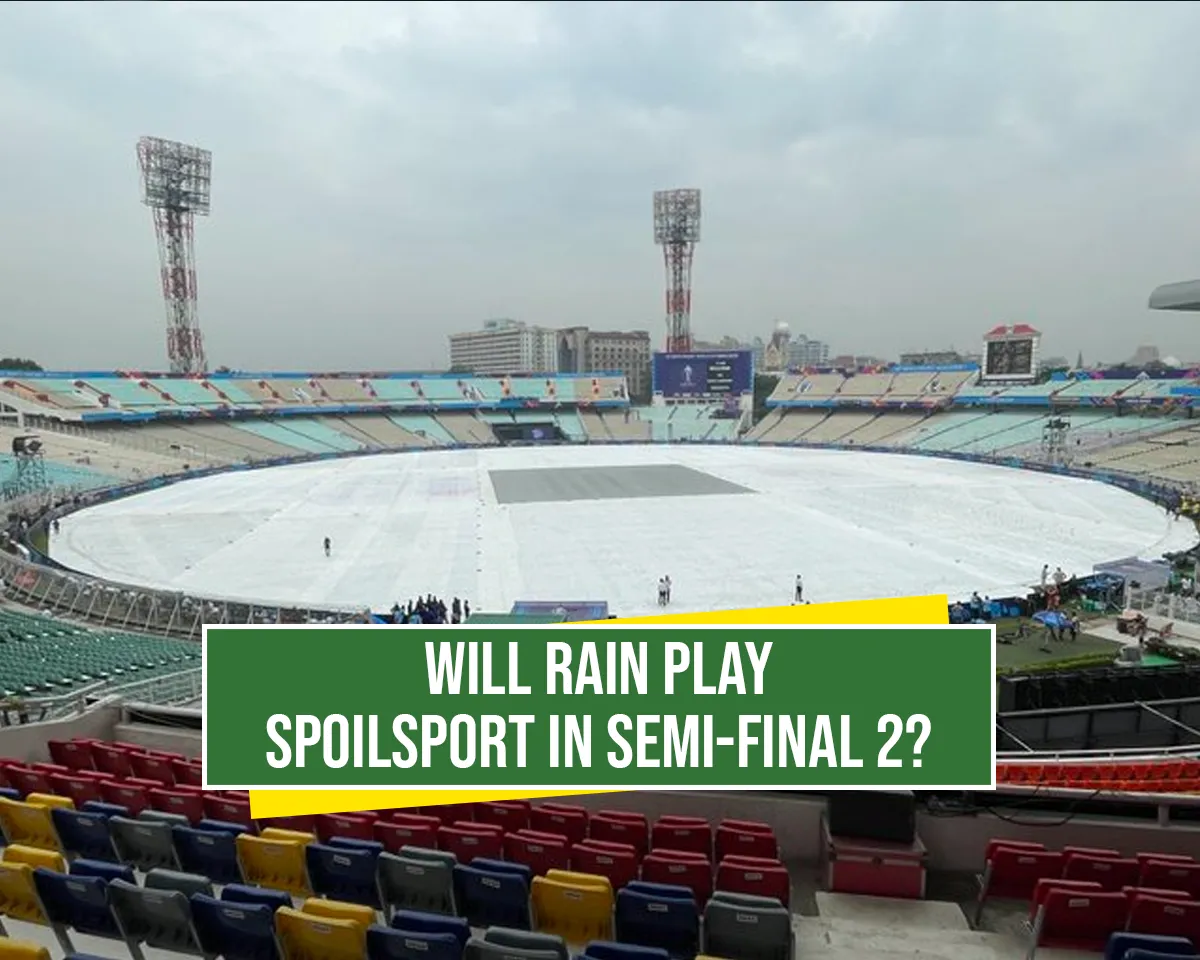 The Semifinal 2 of the ODI World Cup 2023 is set to happen between Australia and South Africa at Eden Gardens in Kolkata. The two sides are set to meet each other for the big match on the 16th of November on Thursday. The two quality sides will face each other in what seems to be an epic contest between the bat and the ball with high-quality players involved. 
It is important to look at the pitch and weather conditions for the match. At Eden Gardens, the weather looks not so promising for the match. According to weather.com, there is a 70% of chance that rain might have its say on the result of the match. Even the humidity in the stadium is likely to be around 76% in the match. These are not good signs for the match.
Reports suggest that rain might interrupt the match, although there has been no sign of rain at the venue till now. It has been cloudy all day and the cyclone in the Bay of Bengal might cause rain at the venue. If that happens, the match might be shifted to the reserve day. Even on the reserve day, there is a 60% chance of rain affecting the match. 
Dry surface at Eden Gardens in the tournament
So far in the tournament, Eden Gardens has produced dry surfaces that are often slow. Spinners have enjoyed bowling a lot at the venue. The boundaries are fairly long and the ball travels quickly outside the pitch. Batters do enjoy batting after getting set in the middle. But it is a different surface as compared to the nature of the wicket in the past. 
In the past, Eden Gardens had some pace and bounce for the Pacers. While it is still available for the pacers, it has been good for the spinners as well. The slow and steady nature of the wicket has helped the spinners to grip a bit. Teams winning the toss would like to bat first, as there is little to no chance of dew affecting the game.