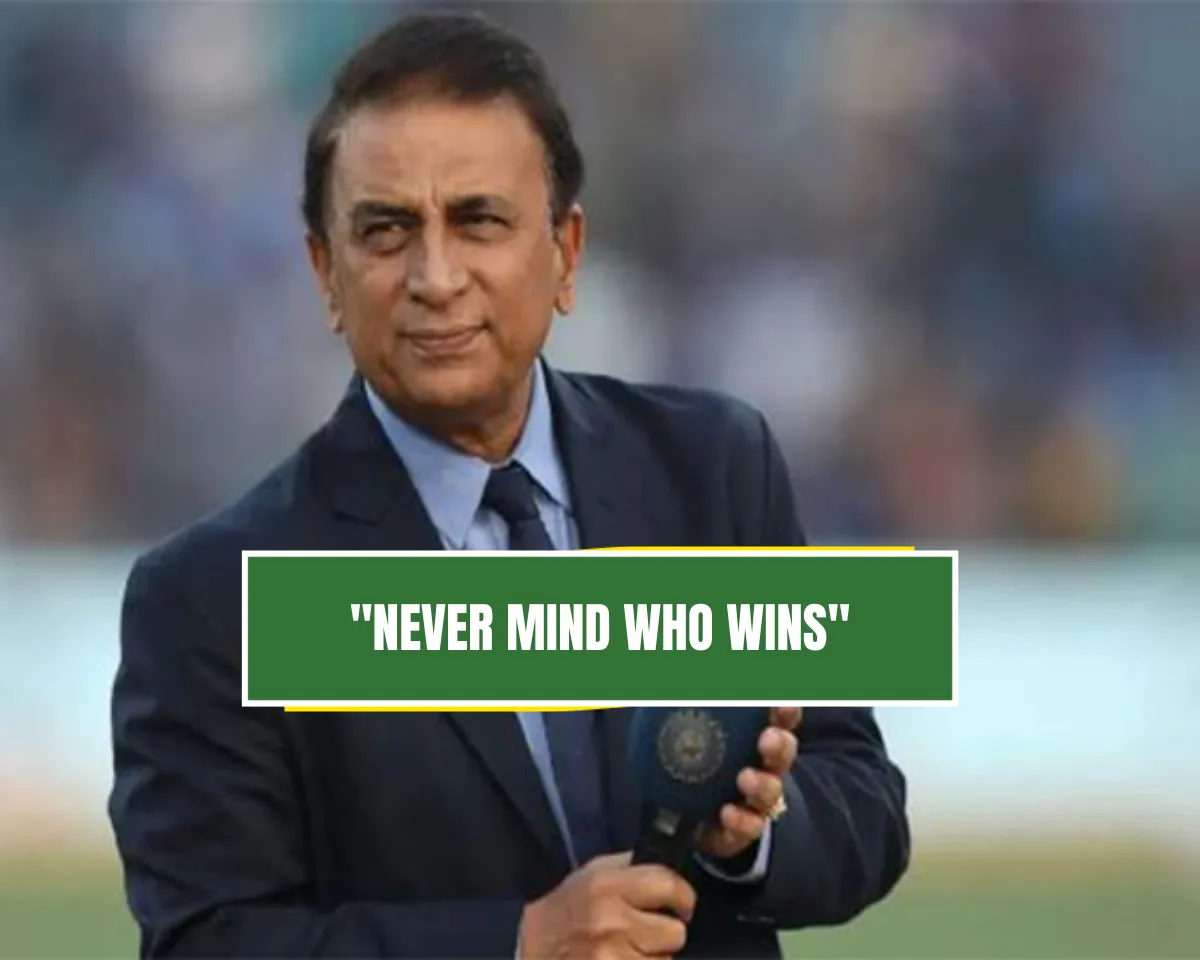 The change in pitch for the semifinal match between India and New Zealand at Wankhede Stadium in Mumbai became highly controversial. Cricket experts, former cricketers, and everyone else criticized the Indian cricket board and the apex board for changing the pitch. The match happened on pitch 6, the one on which the match between Australia and Afghanistan was played. 
Initially, the match was set to be played on the pitch 7. It was a fresh pitch, which was assumed to be approved by the apex board. But as things panned out, a different surface was used. The used pitch was deemed to assist the spinners. But it didn't, as the batters from both the teams scored a lot of runs. There was little to no assistance for the bowlers, which disproved the theory of the people criticising it. 
As the match concluded, Sunil Gavaskar was asked to comment on the same. The former Indian cricketer explosively criticised the people who did not like the change of pitch. The former Indian cricketer said that he would like to see Australia making it through so that he could see more such criticism about the pitch from the people who unnecessarily brought it to the discussion. 
'

I would love to see that come from Australia and their media' - Sunil Gavaskar
"I hope Australia comes through because then we will read some more rubbish about the pitch being shifted. And, then to see to all those stupidos proven wrong with 713 runs scored on this pitch, which was supposed to be a shifted pitch, that is also going to happen," said Gavaskar. The former Indian cricketer said that the pitch was not as slow as people claimed it to be, as a lot of runs was scored in the match.
Further, Gavaskar added that he wants to see criticism on the pitch and would not mind the result of the final. "I would love to see that come from Australia and their media. I would love to see those m*rons being proven wrong once again. Never mind who wins. The runs and the way the pitch behaves," added Gavaskar.