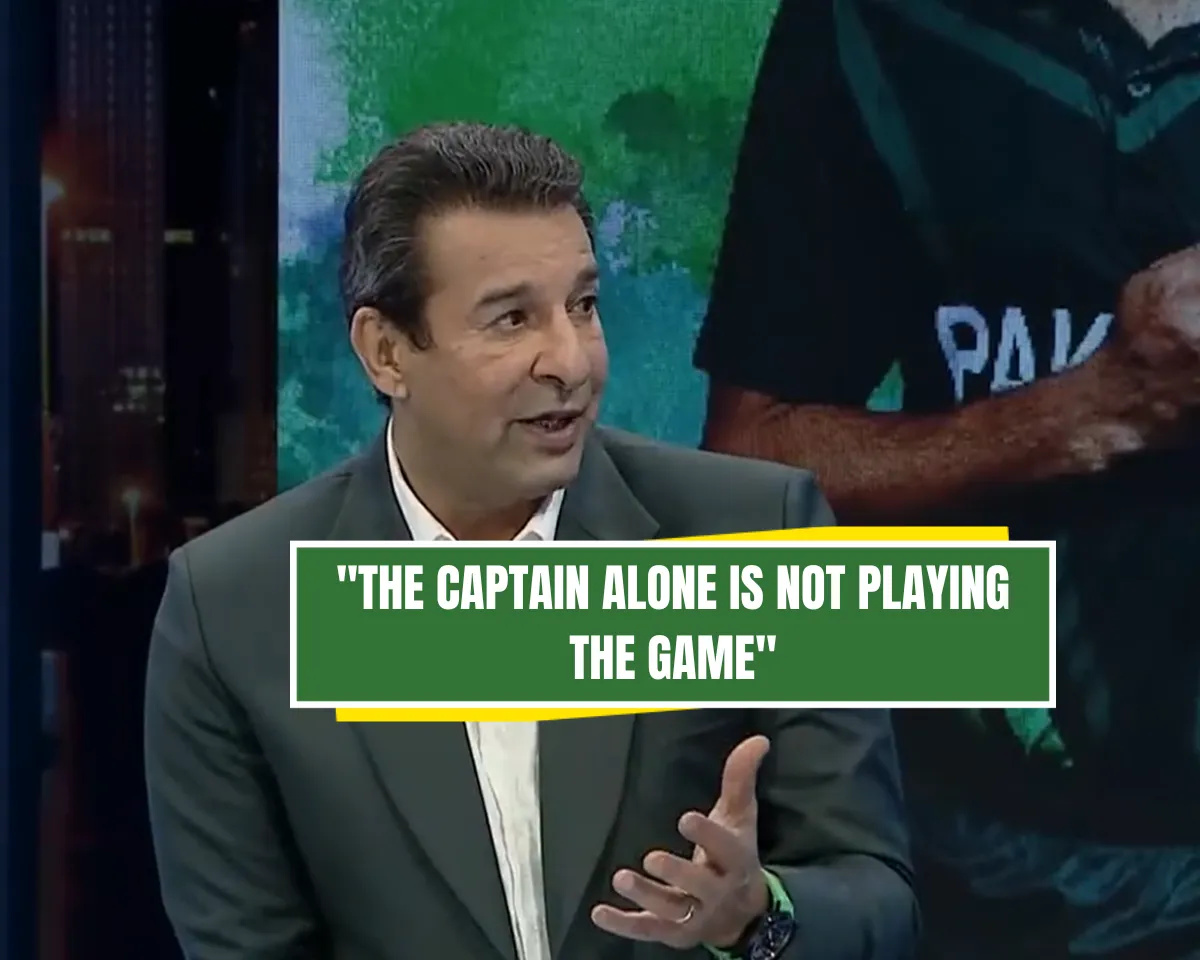 Pakistan did not have a great time in the ODI World Cup 2023. The former world champions ended up just short of a spot in the semifinal of the tournament. The atmosphere in the Pakistan camp was not that good as they lost four matches in a row to teams like India, Australia, Afghanistan, and South Africa. After the losses, there was a huge outrage from the fans, experts, and former cricketers of Pakistan. 
Babar Azam, the star player and captain of the team, was criticized for the bad performances of the team. Though Babar was one of the highest run scorers of the team, the blame went to him straightaway for Pakistan's poor play in the tournament. Babar's captaincy was not great, and he did not perform as well as he did in the 2019 ODI World Cup as a batter. 
But the fact that the entire blame went upon Babar did not go well with many. Former Pakistan cricketers agreed. In the post-match analysis in a panel of analysts, Wasim Akram felt that Babar must not be held responsible for the loss alone, as cricket is a team sport with several individuals. Akram's opinions were agreed upon by the likes of Shoaib Malik, Misbah-Ul-Haq and Moin Khan. 
'

You cannot make him the scapegoat here' - Wasim Akram
"The captain alone is not playing the game. Yes, he did make captaincy errors in this World Cup and in the Asia Cup as well. But he isn't alone to blame. This is a fault of the entire system for the last one year or more where the players don't know who is the coach. You cannot make him the scapegoat here," said Akram. 
Akram blamed the entire Pakistan cricket setup and the system for the bad performance of the team. Babar scored 320 runs in 9 innings in the tournament at an average of around 40. Compared to it, he scored 474 runs at an average of over 75 in the ODI World Cup 2019 in England, where he was one of the best performers in the tournament.