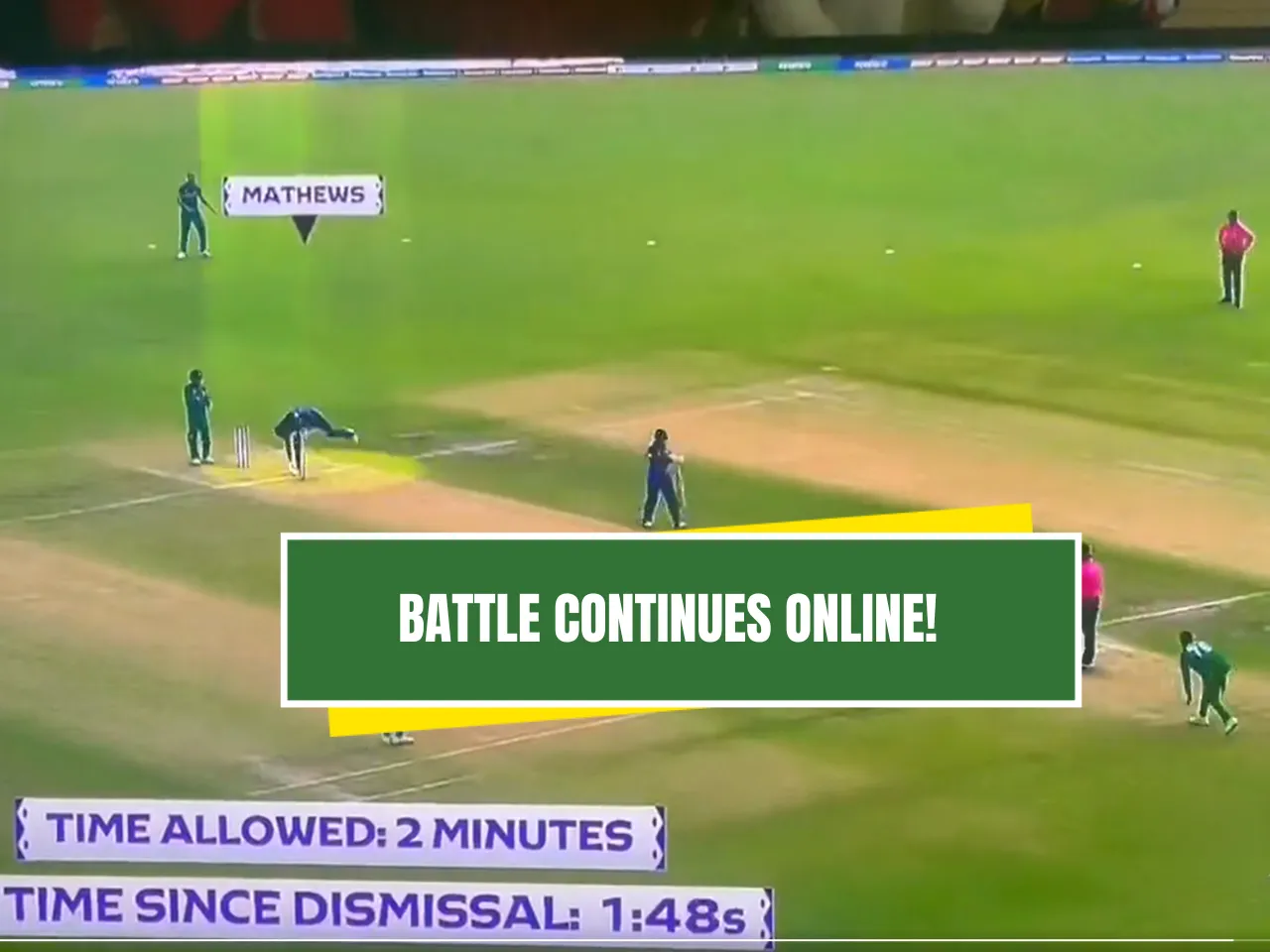 A huge controversy erupted between Sri Lanka and Bangladesh when they took on each other in Delhi's Arun Jaitely stadium in the ODI World Cup 2023. Angelo Mathews became a part of history, as he became the first batter to be given out 'Timed out' in international cricket. The decision has received criticism from many fans and former cricketers. It does not seem to end soon.
Mathews recently posted a video as proof that he was well in time in the middle. According to the rule, the batter should face a delivery within 2 minutes of the previous dismissal in cricket. But Mathews had an unfortunate incident, where the strap of his helmet got damaged. Hence, Mathews asked for assistance from the dressing room. But he did so without asking permission from the umpire or the captain. 
The Sri Lankan batter took to X and wrote that he was well in time to face the ball, but could not due to the unfortunate incident. The video had the wicket of the previous batter and the time Mathews took to enter the middle. According to the video, Mathews was in the middle before the stipulated 2-minute time as per the law of the game. 
'I rest my case! Here you go decide' - Angelo Mathews
The video was uploaded by the official account of Angelo, in which he wrote "I rest my case! Here you go decide." The video showed that Mathews was in time at the crease, but was not in time to face the ball from the bowler. After the unfortunate incident, Shakib had appealed for the 'Timed out' dismissal. The move of the Bangladeshi captain and players was criticised by the fans online. 
After Mathews uploaded the video, a lot of people have come in his support. The prominent of those names is Dasun Shanka, the regular Sri Lankan captain, who was ruled out of the tournament due to an injury. Likewise, many others have raised their voice against Bangladesh. It seems like the issue might be taken to a higher level. 
Watch the tweet of Mathews here -
I rest my case! Here you go you decide 😷😷 pic.twitter.com/AUT0FGffqV

— Angelo Mathews (@Angelo69Mathews) November 7, 2023