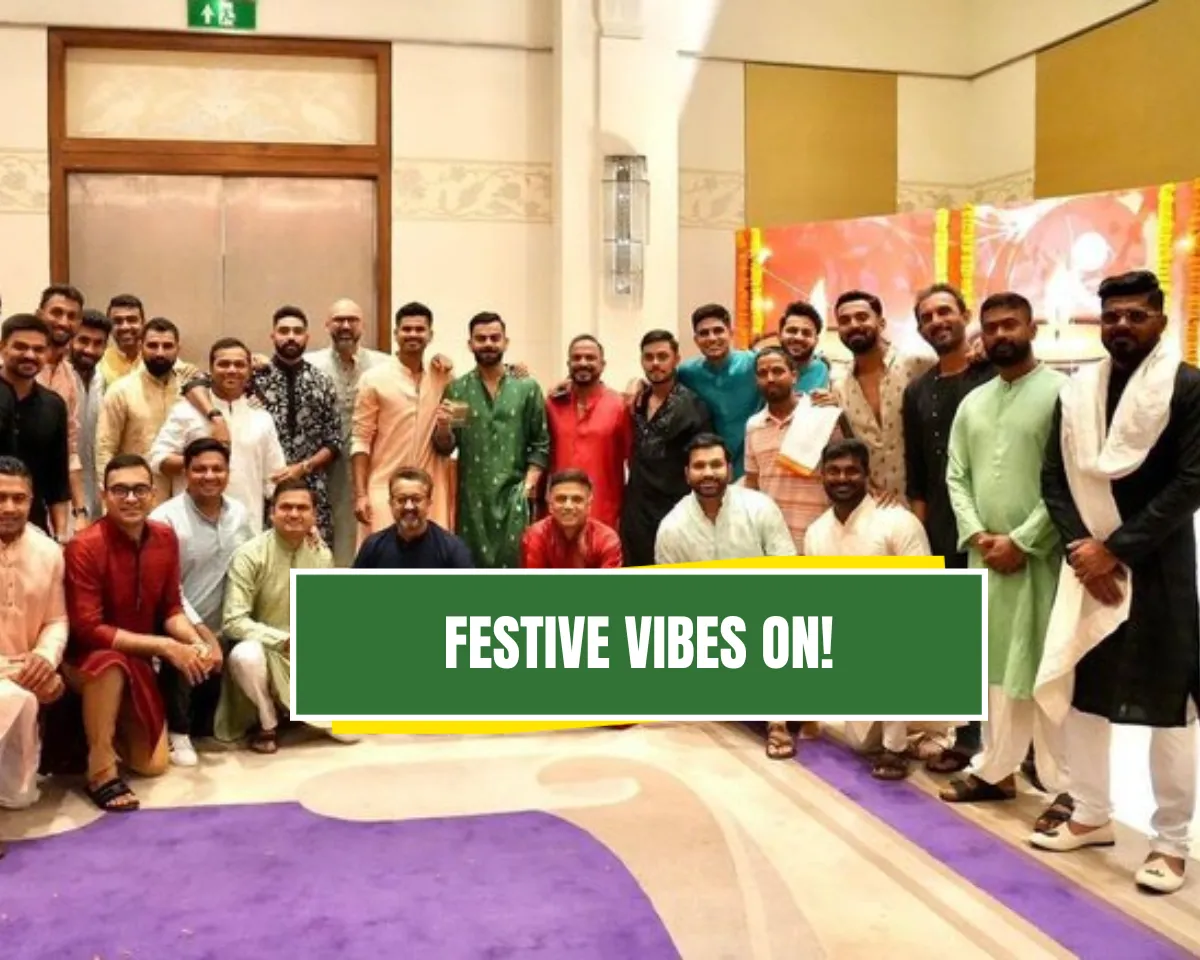 The Indian Cricket Board released footage of their players celebrating Diwali. The Indian team, who is on a roll in the ODI World Cup 2023, celebrated the festival of Diwali with joy. The team members were seen celbrating the festival of lights with their teammates and family. There was joy all around as the team hotel of the Indian players saw their family members celebrating the festival together. 
Several players were seen celbrating the festival. Ravindra Jadeja was seen with his wife Rivaba Jadeja. The hotel was decorated with flowers, which looked very good. Rohit Sharma was seen with his wife Ritika and daughter Samaira. Shardul Thakur was seen with his wife. Lights were lit throughout the hotel and the ambience was beautiful. The festive vibe caught the attention of the players, who enjoyed it a lot.
Virat Kohli was seen with Anushka Sharma. A lot of food items were being prepared for the family members and the players. All the players were seen in traditional Indian outfits. There was a different theme of lights, which was very unique. Ishan Kishan and Shubman Gill were seen celebrating the festival by cracking jokes with Shardul Thakur and others. The players laugh together.
The festival brings joy to the Indian team 
The atmosphere was good and the players got time off from their busy schedules. Jasprit Bumrah, Kuldeep Yadav, Suryakumar Yadav, and other players were seen with the people in the Indian management and coaching staff. Rahul Dravid, Mohammed Shami, KL Rahul and others were seen congratulating each other on the occasion of the bright festival. 
Mohammad Siraj, Ravichandran Ashwin, and other players were seen in the hall as well. Shreyas Iyer, Mohammed Shami and others greeted the priests with love and respect. Prasidh Krishna and other players interacted with each other and were introduced to several of the family members of different players. The entire family of the Indian team, which consisted of the players, coaching staff, and family members, posed for a group photo at the end. 
Watch the viral video here -
Diwali celebration of team India.pic.twitter.com/LZ3yDPVcO0

— Mufaddal Vohra (@mufaddal_vohra) November 12, 2023