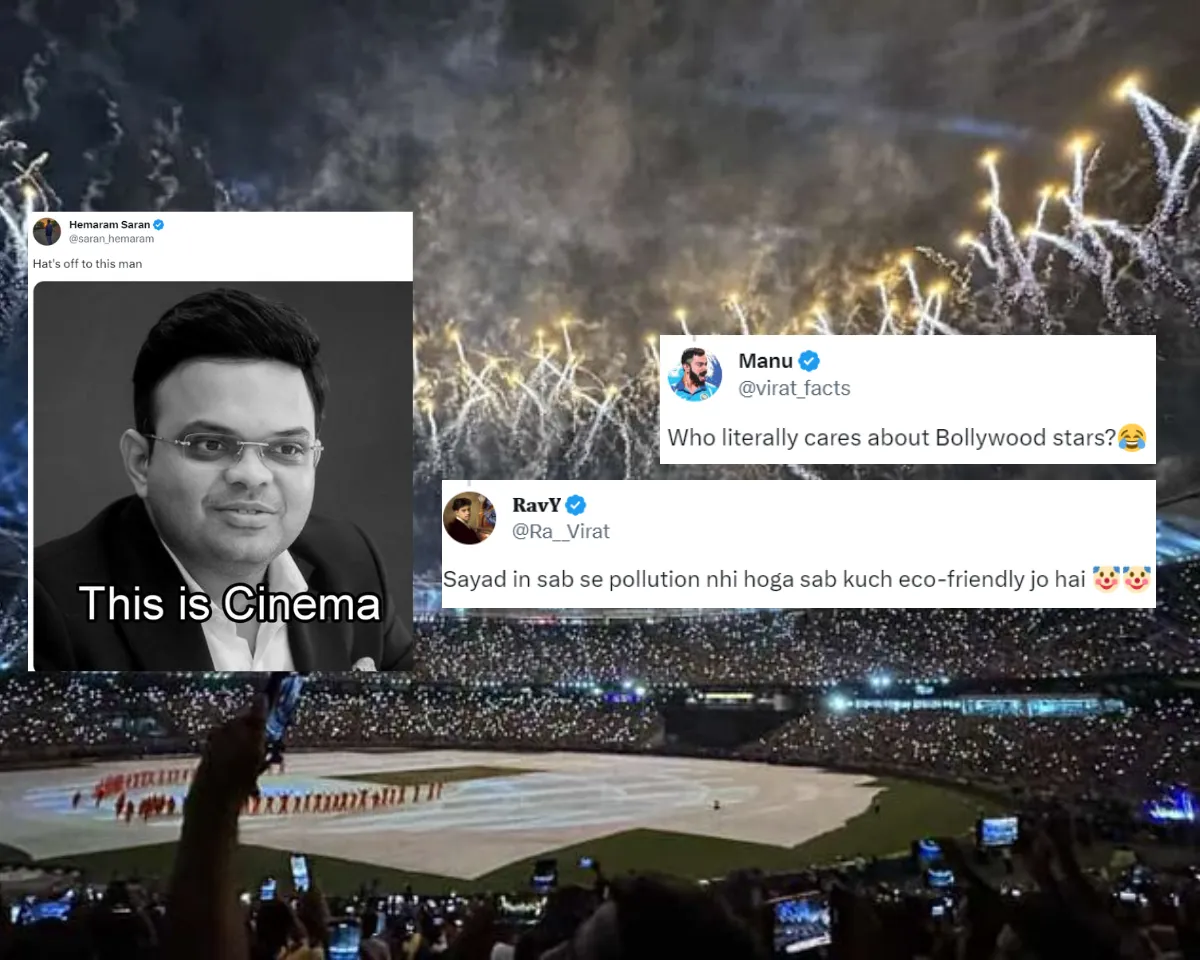 The World Cup fever has caught everyone in India. The home side entered the final of the ODI World Cup 2023 by beating New Zealand in the semifinal 1 by 70 runs. In the process, India became the first team to qualify for the semifinal of the tournament. For the first time in 12 years, India qualified for the final of an ODI World Cup. 
India is yet to be beaten in the tournament. In all their 10 games, India has overcome their opponents. India has beaten all the teams in the tournament and achieved the feat twice against New Zealand. Following India's entry to the final, the craze for the team has gone to a different level. Fans, former cricketers, and lovers of the sport are eagerly waiting for the final of the tournament. 
India will be playing the final at Narendra Modi Stadium in Ahmedabad. The match is set to be a spectacle, as the biggest crowd ever for a World Cup match is expected to grace the event. Several big personalities are expected to be part of the match. Some of the Bollywood stars, political leaders, and former cricketers are set to grace the event. 
Closing ceremony, air show to entertain the crowd
Along with the movie stars, the Indian Prime minister is also expected to watch the match in the stadium. An air show is set to be conducted in the match to entertain the crowd. The fans are highly excited about the arrangements made for the match. The record crowd is expected to watch the spectacle. It is yet to be seen if the show will be made available for viewers on TV.
Before the match between India and Pakistan, a special show was arranged for the audience in the stadium. But it was not available for the viewers on the TV. Along with the air show, the closing ceremony is set to take place in the world's biggest cricket stadium. There was no opening ceremony for the tournament, but there will be a closing ceremony. 
Here's how the fans reacted to the news: 
Hat's off to this man pic.twitter.com/YRMlVLGxqD

— Hemaram Saran (@saran_hemaram) November 16, 2023
Grand Celebration for Grandslam Win..!! pic.twitter.com/KSTwfoZ3Jp

— Sandeep Kumar Yadav (@Sandy92_SKY) November 16, 2023
Indian Air Force will perform an air show ahead of the World Cup final 2023. [PTI] pic.twitter.com/qUFRBVwW8u

— King Kohli 👑 (@anime_world_104) November 16, 2023
Yeh hai INDIA ka asli tyohaar.. 🥳💥🔥 Can't wait for Team India to lift the trophy on 19th NOVEMBER 🥹🏆

— Aarushi Joshi (@Aarushijoshii) November 16, 2023
Who literally cares about Bollywood stars?😂

— Manu (@virat_facts) November 16, 2023
Sayad in sab se pollution nhi hoga sab kuch eco-friendly jo hai 🤡🤡

— 𝐑𝐚𝐯𝐘 (@Ra__Virat) November 16, 2023
Modi ji singing performance ?

— Desi Bhayo (@desi_bhayo88) November 16, 2023
Fixed Match sb ko pata hai kis ny jeetna hai

— Ramla 🇵🇰 (@Purple_Ramla) November 16, 2023
Cricket will be celebrated as it should be - LIKE A FESTIVAL❤

— Yogesh (@yogeshontop) November 16, 2023
Hope we will win the CWC 💥💙 Let's Go Ro & Co

— Rohit Gopi (@itsgopi45) November 16, 2023