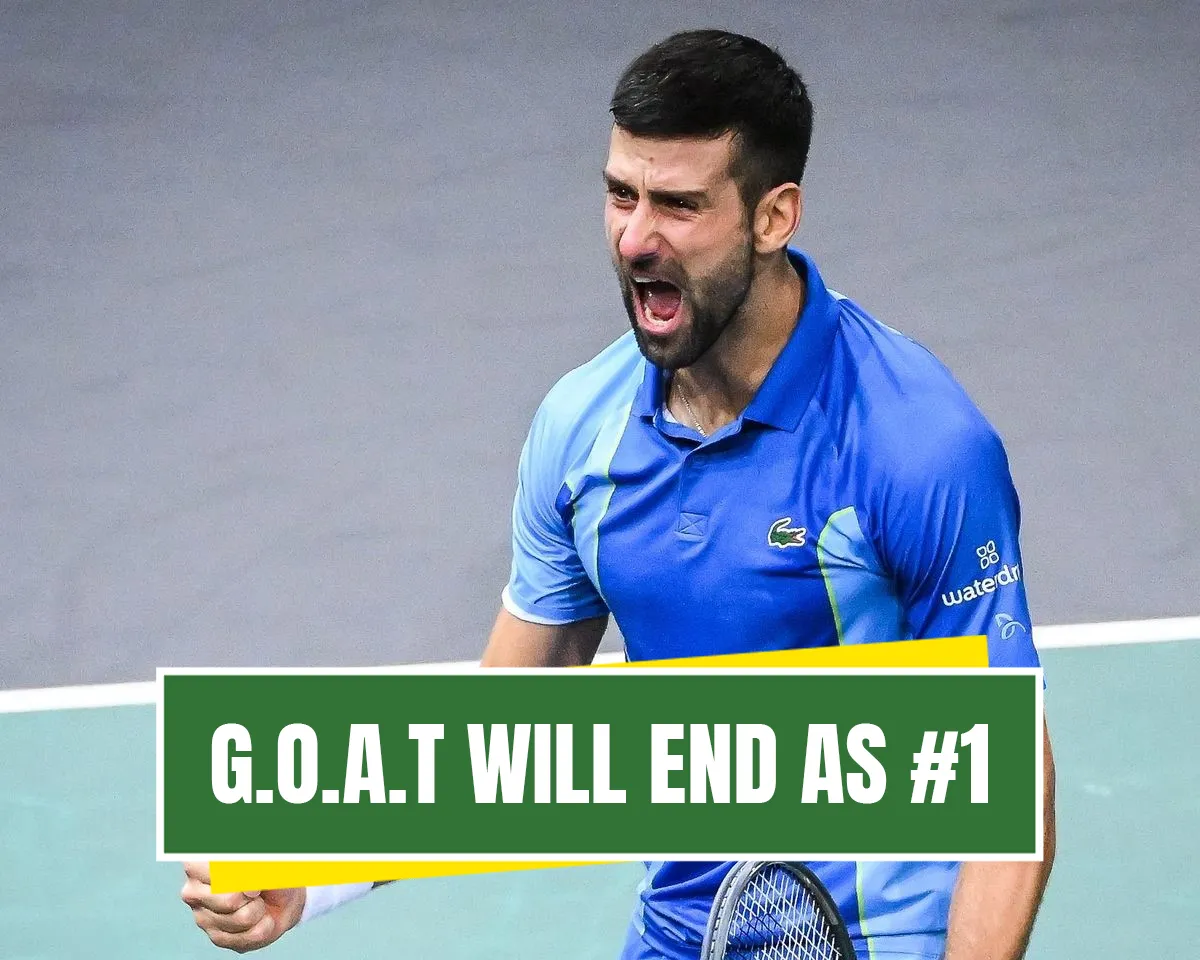 Novak Djokovic secured his eighth year-end world No. 1 ranking after a hard-fought victory over Holger Rune in his ATP Finals opening match. Djokovic, pursuing a record seventh title, faced challenges from the 20-year-old Rune, who made his debut at the eight-player event. Despite Rune's resilient performance, Djokovic claimed his third win in five meetings with a 7-6 (4), 6-7 (1), 6-3 victory, concluding the match past midnight in Turin after 3 hours and 4 minutes on the court.
Rune had previously defeated Djokovic in Paris and Rome, making him a formidable opponent for the Serb. Rune initiated with a break, leading 3-2, but Djokovic swiftly responded, leading to a tie-break in the high-quality set. The top seed claimed the tie-break with a cross-court forehand past his opponent. In the second set, Rune broke again to lead 2-0, yet Djokovic promptly responded, thwarting a set point at 4-5 with a powerful serve.
Despite Rune's recent struggles and coaching changes, he showcased moments of immense talent and powerful shot-making. While Rune consistently secures at least a set against Djokovic, an unusual lackluster tie-break from Djokovic contributed to setting up a decisive third set.
I played great in some moments: Novak Djokovic
Djokovic quickly secured a break at the beginning of the deciding set, only for Rune to promptly recover, leading to Djokovic's frustrated outburst, where he stamped on two rackets, breaking the frames. Djokovic managed to break again, establishing a 4-2 lead, and this time, Rune couldn't mount a comeback.
The 22-year-old Italian, playing in the ATP Finals for the second time after being an alternate two years ago, qualified for the event by winning four ATP Tour titles and rising to world No 4. With a 6-4, 6-4 victory over Tsitsipas, Sinner took a significant step towards the semi-finals. Tsitsipas, who had fitness concerns before the event, couldn't create a break point on Sinner's serve during the 85-minute contest.
"It took everything. I saw in the first game when he fired shots from the baseline, I knew it was going to be a tough night for me. I thought he played great. I played great in some moments. Overall, a win is a win. It was a very emotional win and a tough win knowing the significance of tonight's match. After a really terrible second-set tie-break I think I played a really solid third set," Djokovic told Prime Video.